If the fan reaction online is anything to go by, then Randy Bernard's departure from his post as IndyCar CEO was accompanied by the sound of the Doomsday Clock finally striking midnight.
It's the God-given right of sports fans to deal in absolutes, but the reality of his exit is a little more complicated than many think, and not necessarily the disaster that it's being made out to be. Disappointing? In many ways, yes. Catastrophic? No.
Bernard's position had been under threat for the best part of two years. This journalist only joined the paddock for the start of the 2012 season, and the knives were out even then.
The process of choosing a manufacturer for the new chassis caused the first serious cracks in his relationship with the team owners, and as battle lines became drawn, any misstep was seized upon as a further opportunity to undermine him.
Episodes such as the ill-fated 2011 Las Vegas season finale and the associated $5 million bonus that Dan Wheldon was racing for when he was killed exposed Bernard - unfairly - to accusations that he put gimmickry ahead of safety.
It was easier to have sympathy for the complaints about the gap between what the owners were led to believe would be the costs of switching to the new technical package this year, and what they actually had to fork out.
The initial problem with the costs wasn't directly Bernard's responsibility, but from the perspective of an outside observer, it did seem that he sometimes dug his heels in when he would have been better served just listening.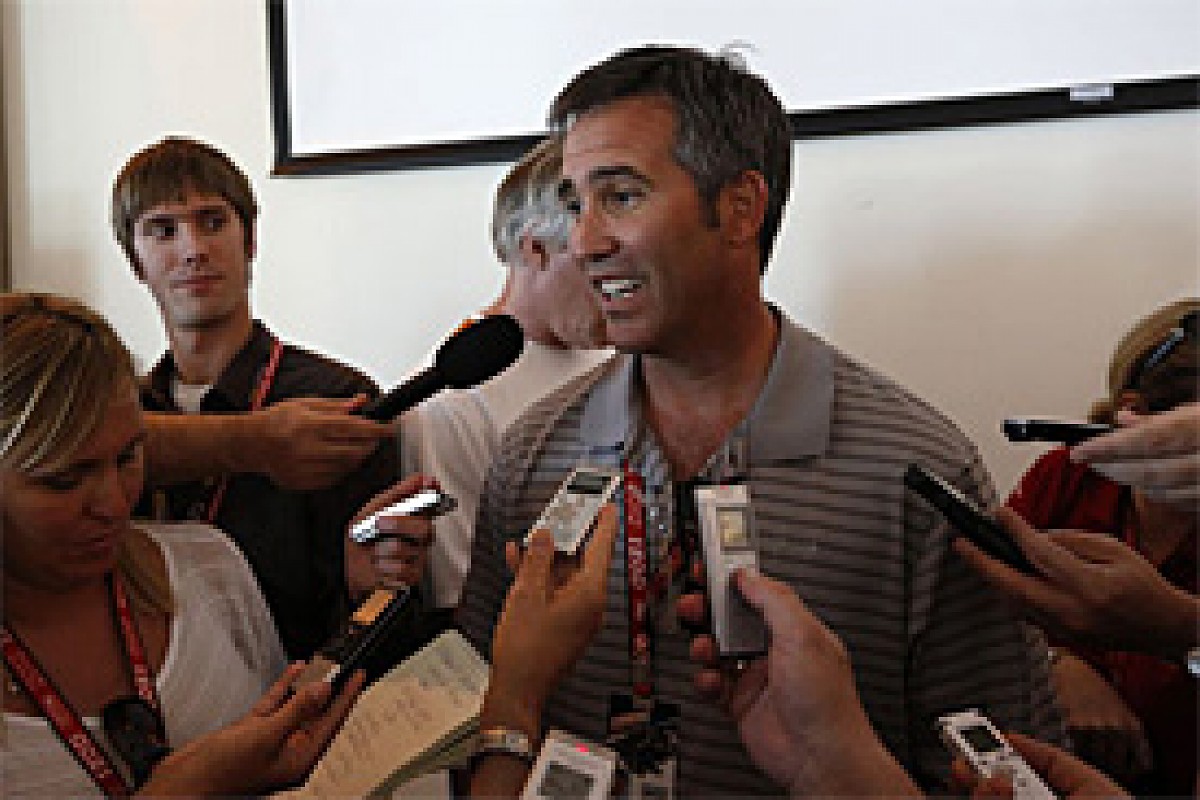 Randy Bernard © LAT
You could say the same thing about the tweet he sent two days after the Indy 500 referring to moves to have him fired: he remained adamant until months afterwards that it did nothing to detract from the race, but go back to the coverage of that week and look at what everyone was talking about.
As CEO, Bernard's job was basically to make IndyCar better, and on that front he largely succeeded. The calendar is stronger, the depth of talent is greater, the racing is outstanding, and the manufacturers are coming back.
True, the TV package is still a basket case - which was another stick that some used to beat him with - but he inherited that when he arrived.
He has also improved the organisational side of the sport, although whoever replaces him for the long-term needs to go even further. But Will Phillips in particular has earned plenty of respect in his capacity of technical director. Race director Beaux Barfield has also largely done a solid job, although his 'chilled-out entertainer' persona rubs some drivers up the wrong way, as does his approach to applying the rules. Where predecessor Brian Barnhart was too hardline, Barfield can sometimes be too free 'n' easy. This can easily be sharpened up over time.
The abrupt departure of COO Marc Koretsky midway through the season raised questions that were never answered. Promoted by Bernard from his role as head of business development a few months earlier, Koretsky was supposed to take responsibility for the series' marketing and promotional activities, although he also admitted in an interview early in the year that he was keen to unify the series' front office.
The extent to which he was successful is unknown, although the fact that he felt the need to do so in the first place hints that the factions weren't necessarily restricted to the team owners.
Then there's the Firestone issue. At the start of 2011 the tyre company had indicated its intention to leave the series, sending Bernard on the hunt for a replacement.
He seemingly found one in the shape of Continental, which doesn't have Firestone's experience of making tyres that are safe at 220mph at the Brickyard (who does?), but was willing to pay, by some accounts, a substantial amount of money.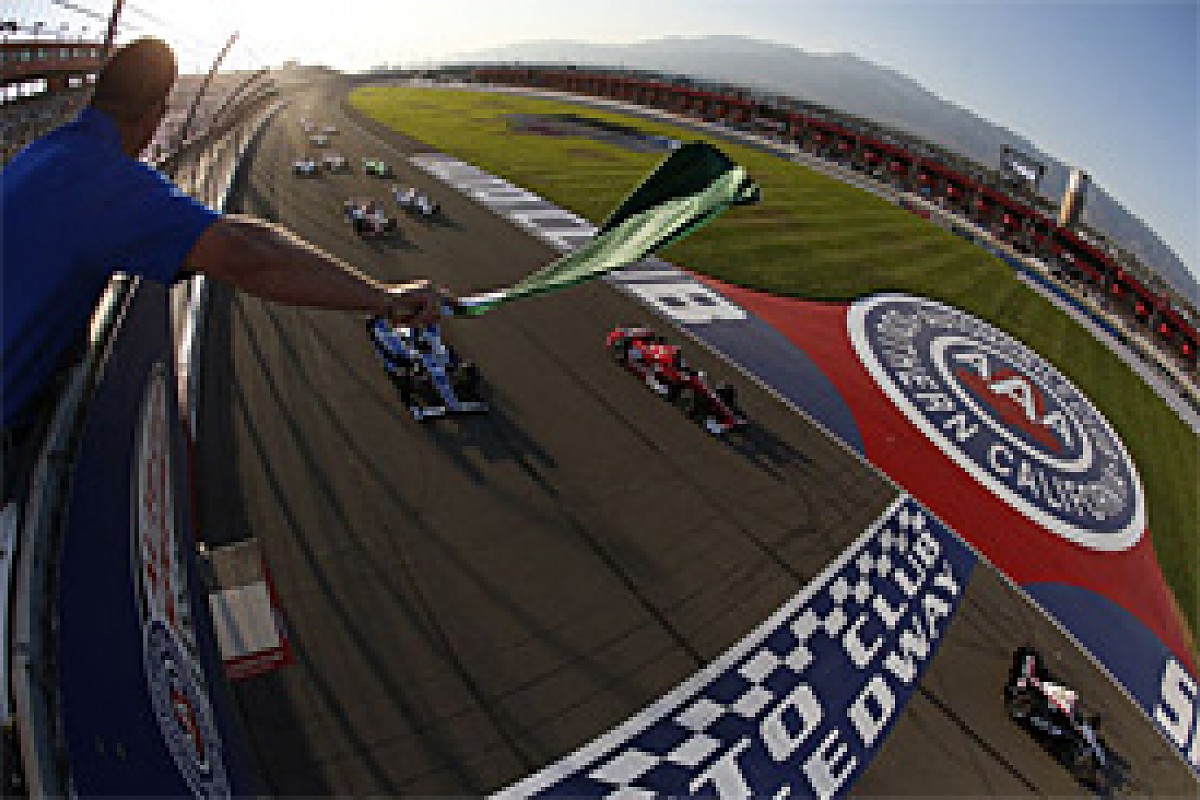 Bernard moved IndyCar forward in many aspects © LAT
In the meantime, Firestone had an about-face, but Bernard kept Continental on the hook, perhaps as insurance, perhaps as a way to leverage more cash out of Firestone.
Some drivers and team owners were already demonstrating their lack of faith in Bernard by undermining him and going directly to Jeff Belskus, CEO of series owner Hulman & Co, with their questions and problems; Firestone promptly joined the queue.
All of this provides a glimpse into the various forces eroding Bernard's foothold - there were certainly others - but it does not explain the events leading up to his sudden exit. When you consider that Bernard himself was totally blindsided, it becomes clear that the wait for a full account could be a long one.
If the Hulman & Co board had pressing concerns about Bernard, they had an opportunity to remove him when they met in September to discuss the schedule and budget for 2013. Yet Bernard has told friends that the meeting was entirely routine.
Over the weeks that followed, speculation over his position continued to mount with the help of leaks to one or two sympathetic members of the press. (Another key to understanding IndyCar politics is to realise that not all members of its media corps feel bound to take a position of professional neutrality.)
While Bernard was being relentlessly undermined, the Hulman & Co board, led by Belskus, remained silent. Tony George's resignation from that board and subsequent admission that he'd presented a proposal to buy back the series that he founded and used to run was followed by a statement from Belskus that the series was not for sale. But there was still no explicit endorsement of Bernard.
When one finally did come, it was weak: 'At this point, Randy is not fired... that is the case now and in the future,' does not exactly scream, 'Randy is our guy!'
Two days later, he was gone.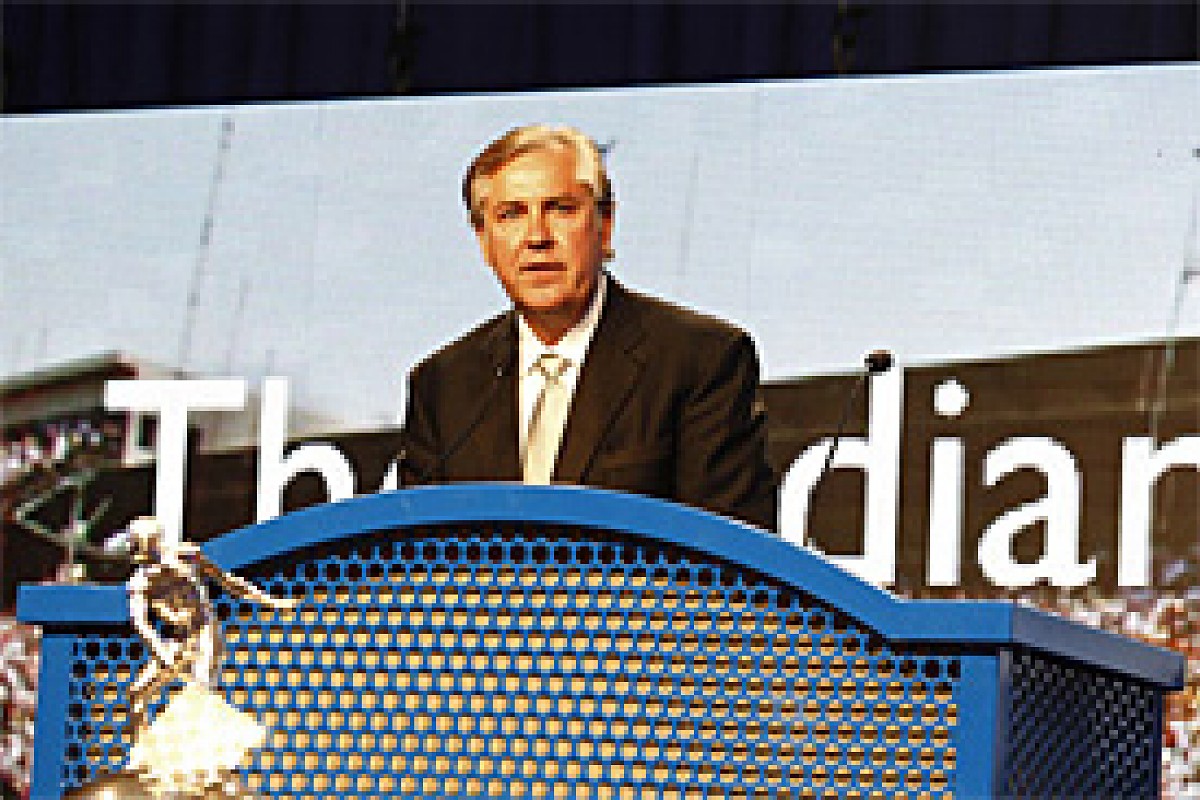 Jeff Belskus © LAT
Reports that several major corporations that had substantial amounts of money invested in the series had put an ultimatum to the board to immediately resolve the public circus regarding Bernard's future offer the most credible explanation for the sudden change of heart, and for the fact that there was no plan in place for a replacement.
It has also been reported that a loose plan was already in place for Bernard to be ousted: the threat of losing a lot of money overnight seems to have merely fast- tracked the whole thing.
So now Randy's gone. Ostensibly, he'll remain as an 'advisor', although realistically I'd expect to see Eddie Van Halen in the paddock before I see Bernard pop up there again.
In the meantime, a lot of people in the paddock are happy, a lot more fans are not, and the one thing that everyone has in common is that they don't really know what's coming next.
Belskus was keen to emphasise that he has only replaced Bernard in an interim capacity when the news was first announced, although he's now taken the position of dropping the 'interim' while admitting that he's not the full-time replacement. At least, not yet.
Whether it's Belskus or someone else that takes the reins, Bernard's departure represents an opportunity. Thanks in no small part to his input, the series is now at least facing a direction that might lead somewhere. It just needs someone to turn the key and select a gear.