It's Sunday afternoon at the Milwaukee Mile, and US band Smash Mouth have taken to the stage that's been set up on the infield inside Turn 1, just behind the pit exit.
A decade has passed since the group's heyday, but they sound tight and the race-day crowd that's stuck around for the free gig seem to be enjoying themselves. At the back of the stage just a few feet behind the drummer, a middle-aged guy is punching the air and singing along. Michael Andretti is rocking out.
It's impossible to know whether Andretti's giddy mood owed more to elation or relief. Chances are that it was probably a bit of both. A couple of hours earlier, Ryan Hunter-Reay had delivered Andretti Autosport the race win, kicking off what would turn into a hat-trick with further victories at Iowa and Toronto over the following weeks.
On top of that, the entire Milwaukee event had gone off without a hitch. Given that Andretti's company Andretti Sports Marketing had taken over responsibilities for promoting the race at the 11th hour, you could forgive Andretti himself for wanting to release a little tension.
The sight of Andretti in 'hair down' mode seems at odds with his reserved reputation, but there are many things about the 49-year-old that defy conventional wisdom.
Long underrated as a driver - particularly in Europe, where many struggle to see past his unsatisfying stint with McLaren - he commanded serious respect from those who actually shared the track with him.
Plus, as Dario Franchitti recently pointed out to AUTOSPORT, he was carrying the baggage of his heritage.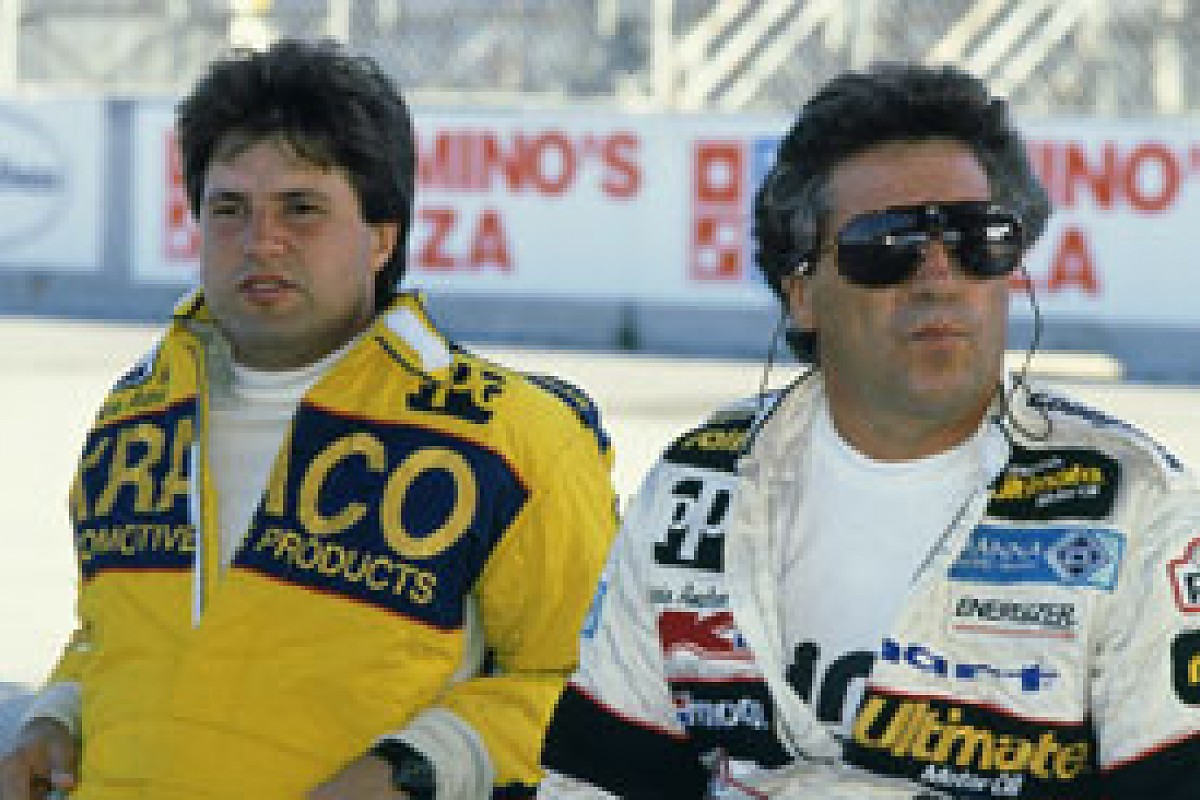 Michael and Mario competed together, finishing fifth and sixth in the 1988 Champ Car series - Mario ahead © LAT
"He's Mario's son and it would be an impossible task to live up to Mario, irrespective of the results or talent level," Franchitti said. "Every time people thought he was done and past it, he would prove them wrong again and again."
In the paddock, he's known for being low-key, and yet it was he who stepped up to be featured on US series Celebrity Apprentice (complete with a publicity photo that, with the office attire, goatee and brushed-back hair, made him look a little like David Brent in a nice suit) after son Marco pulled out in the wake of Dan Wheldon's death at Las Vegas last year.
Then there are his varied involvements within the paddock.
Most team owners, particularly in IndyCar, live in a tight web spun from threads of self-interest. Andretti, on the other hand, runs three full-time cars (with another two added for Indy, without which the field would not have reached its traditional car count of 33), has teams in all four tiers of IndyCar's development ladder, and his marketing company has stepped in to rescue the races at both Milwaukee and, this coming weekend, Baltimore.
It's far from a solo effort - senior figures such as John Lopes, who handles the commercial side of the Andretti empire, are integral - but Andretti is ultimately the guy with his name on the door.
At least he has the good grace to admit that juggling so many different things can be a pain.
"It is," he tells AUTOSPORT. "And some of it is being done more because we feel like we need to do it for the series than for ourselves, such as the ladder series.
"Actually doing it is a bit of a headache, but I just feel like it's very important for the series that this ladder system makes it, because it's the future.
"And I think it's a system, as well. I've never seen a ladder system where if you win the championship, it takes you to the next championship. And this literally takes it from Formula Ford [US F2000] all the way to IndyCar - if you win the championship every year, you can literally make it all the way without a sponsor.
"I think that's great. That's why I'm supporting it."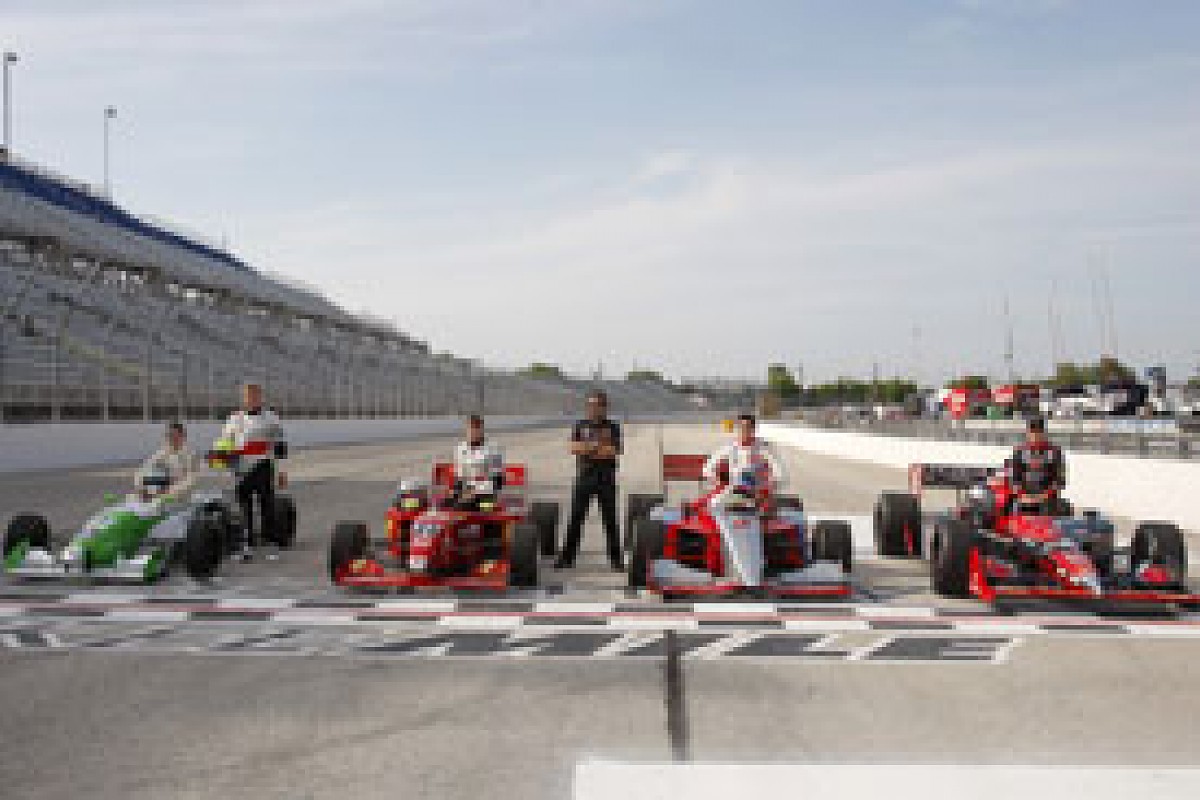 Andretti has teams in all four tiers on the IndyCar development ladder © LAT
On the face of it, the logic is clear - a stronger series ultimately delivers more security for the teams. But just like making voluntary contributions to a pension, the fact that something makes sense on paper doesn't mean the majority will do it.
"It's a risk," Andretti concedes. "We're just trying to break even. But I'm all about IndyCar, I want to do all I can to help IndyCar, and I believe that it's helping them that we're involved. I wish more team owners would do it as well.
"Am I surprised that they don't? No. Most owners are more about themselves than about the overall series. I'm probably just stupid [laughs]. Maybe I should be more that way. But a healthy series means that we're all going to be healthy. So that's what I strive for."
While Andretti's commitment to the ladder series is commendable, it's not unconditional. The first rule of running a car in USF2000, Star Mazda or Indy Lights is that it doesn't affect the team's bottom line.
"Our involvement could change next year," he says. "If, all of a sudden, we can't get any kids that can afford it, we might not do it. It's a year-to-year thing. I want to support it, but I can't have it costing anything. I've got to make sure that it is at least covering its costs. But it should be OK for next year, I think."
Not all of Andretti's team philosophies are driven by a concern for the greater good. The extra cars at Indy, for example, came about because they made business sense.
Nevertheless, his team's rivals at the head of the points chase, Ganassi and Penske, have both shied away from adding addition cars in the past on the grounds that they could dilute their main effort. Andretti, however, seems to have been able to make it work.
"I can't say I'm doing the extra cars for the series," he says. "There are economies of scale. The more cars you get the more it covers your overhead, which brings your overall cost down. So the more cars you can run, the better it is for the team as a whole.
"I don't know why other teams don't do it, but it's a big headache - it's hard to do. Where we have an advantage over some is that we've been doing it for years and years, so we have good systems down.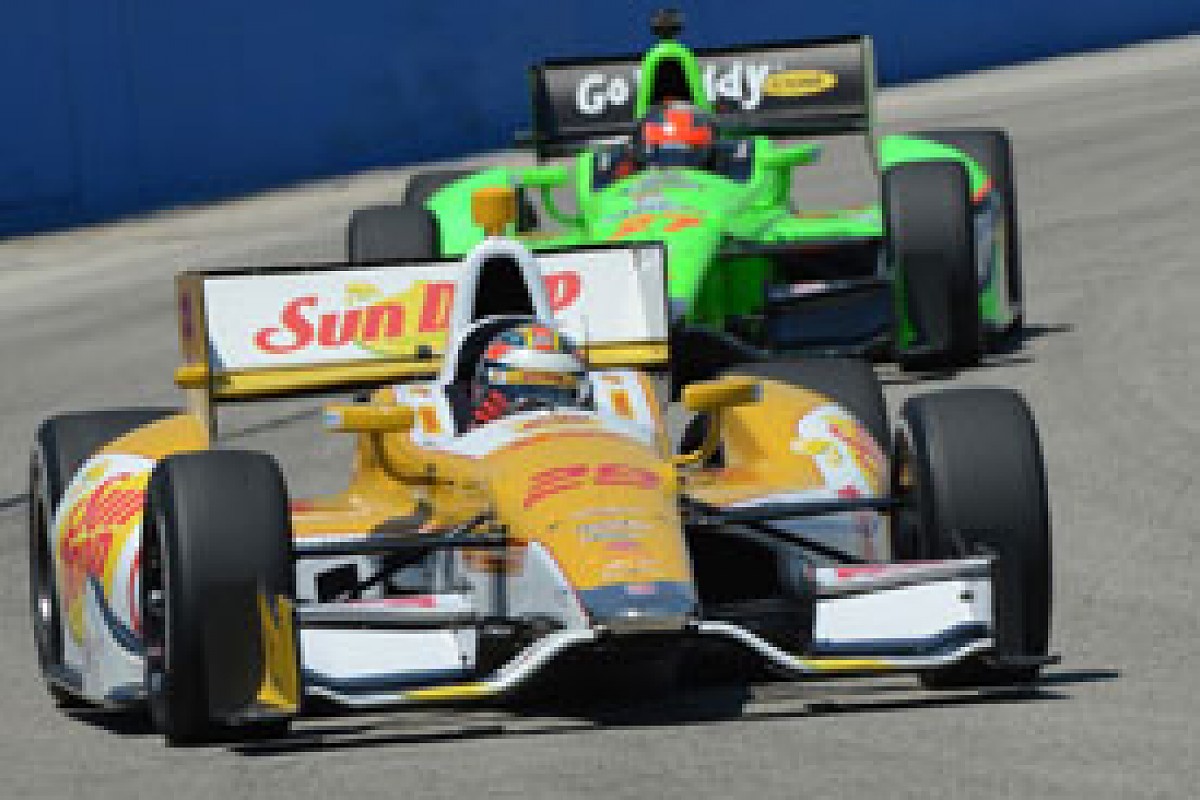 James Hinchcliffe and Ryan Hunter-Reay occupy two of Andretti's three cars © LAT
"We can go to five cars for the whole year, and I don't think we'd have any problems because we have a really good system. Maybe the other teams don't quite know how to do it."
The image of Andretti as a torch-bearer for IndyCar might come as a surprise to those who read reports of him being linked to a move to oust series CEO Randy Bernard earlier in the season. Andretti swiftly shot down the stories and gave Bernard his backing, although he admits that some of the team owners' concerns are legitimate.
"There's things that need to be worked out," he says. "There are cost issues, and I think that's the biggest problem for all of us. It's no different to any company - you've got to work on your expenses because your income is not as big because of the economy.
"So we just constantly need to be attacking the expenses. And unfortunately, this year has been a lot more expensive than it was supposed to be. So we need to try to fix it.
"On the whole, I think this year has been great. Having the manufacturers back has been awesome. The racing has been second to none. If you look at it week in and week out, our races have just been flat-out entertaining. So that's been good. I think our actual product on-track in terms of quality is as good as it has ever been."
The series is also enjoying a run of successful events, even if, to Bernard's eternal chagrin, the TV ratings don't back it up. Baltimore became an immediate favourite among fans and the paddock alike when it joined the schedule last year, while its location in the USA's north-east gave IndyCar a foothold in an area relatively barren of racing.
Unfortunately, the one area in which Baltimore fell short was with its finances, and last year's race came close to being relegated to a one-off before Andretti's people stepped in.
If Baltimore is the upstart that was almost cut down before it had a chance to put down roots, Milwaukee is the icon whose long heritage had become tarnished by poor promotion.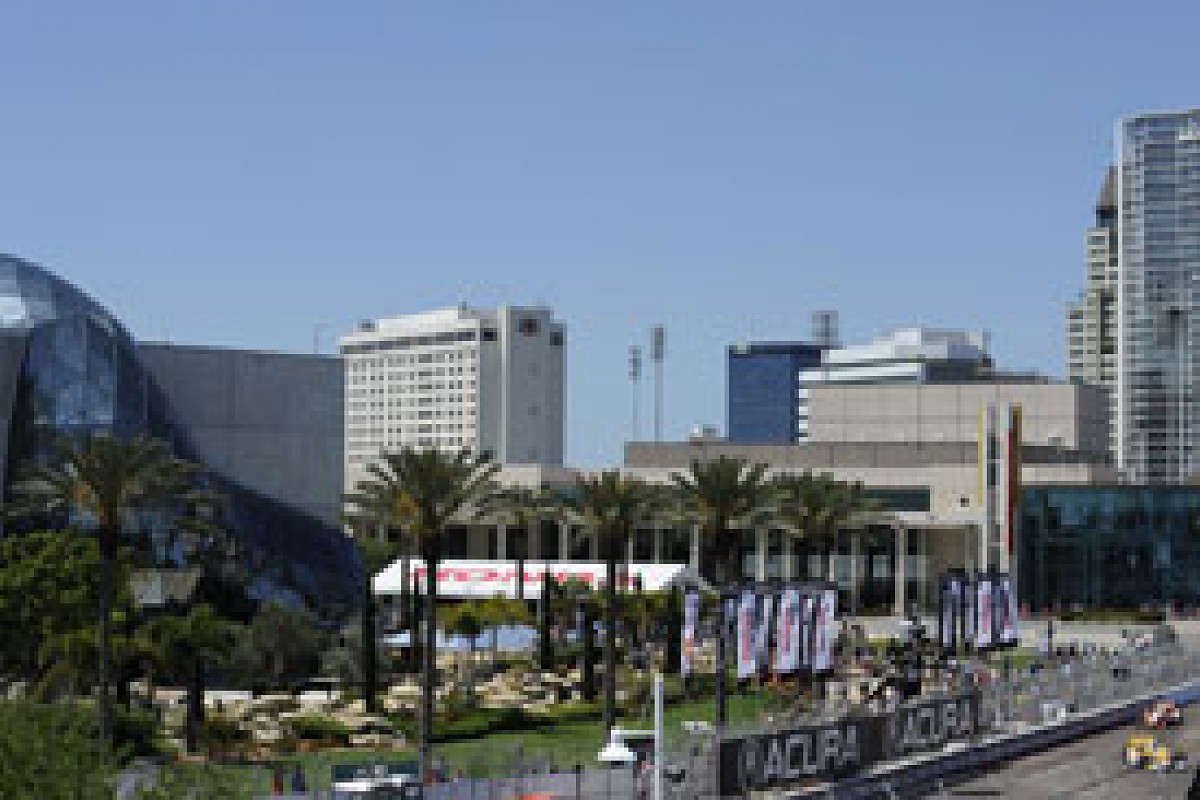 Andretti helped turn St Petersburg into an IndyCar success... © LAT
If nothing else, the fact that Andretti - who has previous form on the race promotion front with St Petersburg and Toronto alongside former partners Kim Green and Kevin Savoree - was called in to rescue those events in the first place suggests that putting a race on and getting people to turn up is not for the faint of heart.
"We have a lot of experience in our team of doing events, because a lot of the guys that ran St Petersburg and Toronto, which my partners took when we broke up, stayed with me. And we love doing it as well.
"Randy came and asked us if we would be interested in looking at Milwaukee. So that's how we got into it. If it was going to help the series, and we weren't going to lose our shirt on it, then OK, we'll do it.
"It was a big effort - another big distraction, a bit of a headache, but I'm very proud of what we did. Our people did an awesome job, and I think we set the foundation for a long-term deal there with Milwaukee."
The rescue of the Baltimore GP was a different matter, the event having already spat out both the original promoter Baltimore Racing Developments and would-be replacement Downforce Racing in the nine months between last September's inaugural race and May of this year.
"I actually got a call from Chip [Ganassi] saying, 'You need to talk to this guy from Baltimore; he wants you to look at the Baltimore race - are you interested?'" Andretti recalls.
"I said, 'Well, I'll talk to him'. So [financier] JP Grant called me and said, 'Would you guys be interested?' We looked at it and said, 'OK, I wasn't willing to take a risk on the race, but we think, looking at what was done, that we can get to 'x'. If you want to hire us to try to get you to 'x', we'll do it.'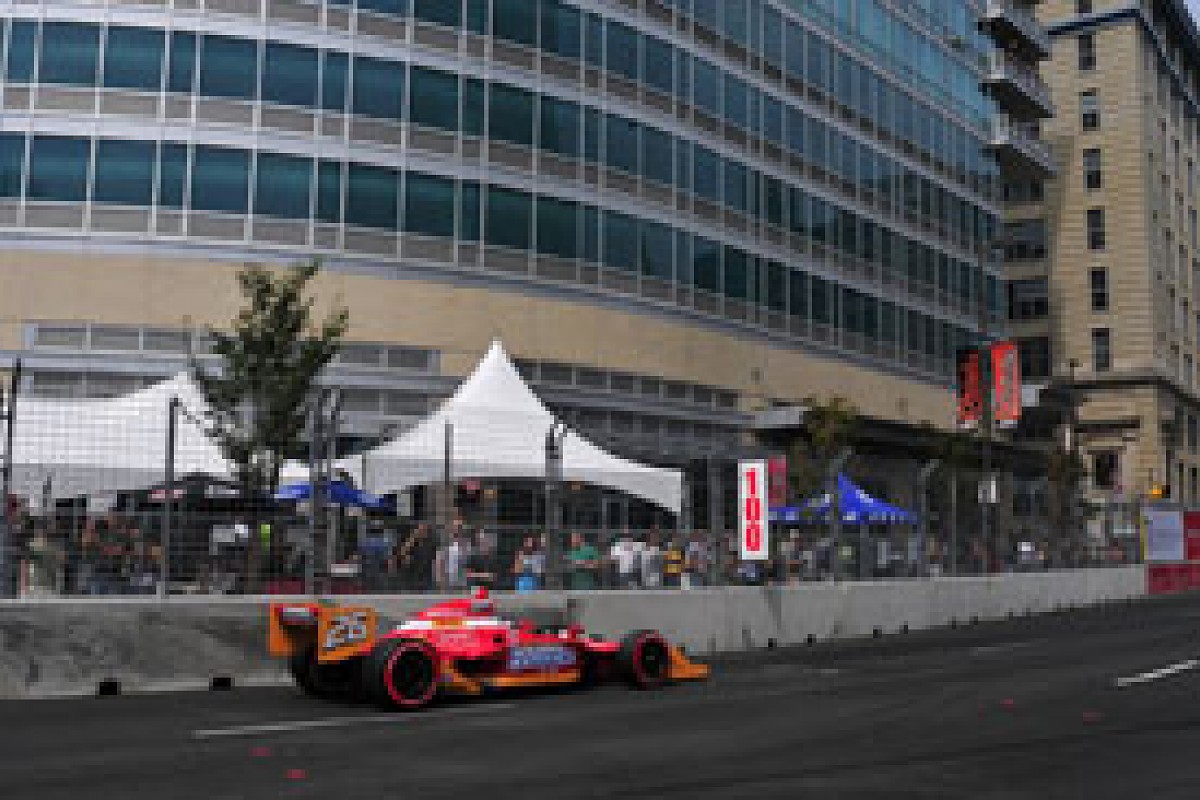 ...and has now stepped up to rescue Baltimore © LAT
"Last year, everybody's jaws were down to here all weekend long. To have the potential to lose that race after it being so successful would have been horrible. That's why I got involved, because it would not have been good for the series if we'd lost it."
The 'economies of scale' principle applies equally well to races as it does cars, and Andretti says that other events will be added to his portfolio if he thinks they can be viable.
"The whole secret is that you've got to have good people," he says. "Otherwise the whole thing could swirl into the toilet faster than you know."
He's even considering expanding the promotions arm of the Andretti empire to sports that don't involve engines, claiming that once the structures are in place, the work involved in promoting, say, a golf tournament shares much with that of getting a motorsport event up and running.
Taken as a whole, it seems counterintuitive to the desire to cut down on distractions.
"I do everything I can to help this team," he says. "All these things that we're doing are to help the overall picture of the team and the series.
"So everything we're doing is not intended to be a distraction, it's to be a help. And any way we can diversify and bring more income into the company to help the overall picture, we'll try to do."
Back at Milwaukee, Smash Mouth are launching into their encore All Star, a song made famous by the film Shrek.
"Only shooting stars break the mould," vocalist Steve Harwell sings to the jumping crowd. Sometimes, that might be true. But sometimes, a guy with a sense of the big picture can do it too.