It was Jules Goux who screwed everything up to start with. The Indy 500 was only in its third year when the Frenchman became the first non-American to win it (he achieved an average speed of 78.719mph in his Peugeot, and was reportedly furious at his team manager for not letting him go faster), and foreigners have been a significant part of the landscape for America's greatest race ever since.
Indeed, after Goux's victory, it would be another six years before an American won the 500 again, although two of those years were bereft of a race due to the First World War.
It's not a crisis of England/soccer World Cup standards - Indianapolis has hosted a 500-mile race 95 times since 1911, and on more than 70 of those occasions the winner has been a local. But there's also a case for arguing that many of those winners were a product of a different era. Between Howdy Wilcox's victory in 1919 and Rick Mears's in '88, only three foreigners managed to win, and two of those - Jim Clark (1965) and Graham Hill (1966) - were Formula 1 world champions.
But more recent history has shown a distinct swing towards foreign-born drivers getting their faces cast onto the Borg Warner Trophy. Only six out of the past 20 races have been won by Americans, and six winters have passed since the last local victor, Sam Hornish Jr, passed Marco Andretti on the final lap to win by 0.0635s.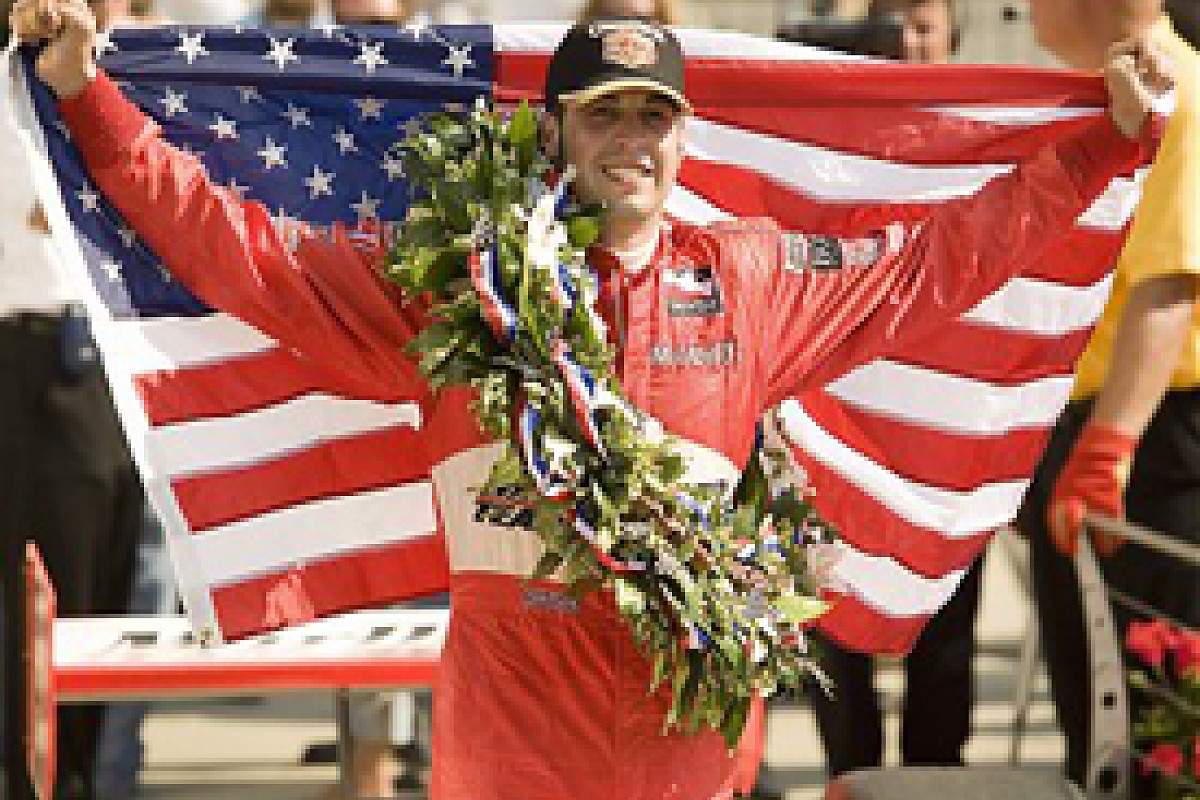 Sam Hornish was the last American to win the Indy 500, in 2006 © LAT
Part of the reason is undoubtedly the series' growing international profile over the past decade or so, with the States having increasingly become a goal for drivers from other parts of the world, rather than somewhere to wash up if the F1 dream doesn't pan out.
There was also a period where local talent didn't run sufficiently deep in the field to tip the odds in America's favour. While US single-seater racing did its best to destroy itself with the split through the 1990s and 2000s, NASCAR soaked up a lot of the young talent coming out of IndyCar's original breeding ground on the dirt tracks, and its single-seater feeder series weren't strong enough to compensate.
The fans at the Speedway came close to seeing a homegrown winner last year when Panther youngster JR Hildebrand lost the lead to Dan Wheldon at the final corner, but what are their chances this time around? Actually, they're pretty good. American drivers are not only quick and plentiful, but many of them are with strong teams.
The most obvious candidates for local success this year come from within the Andretti Autosport ranks, where two-thirds of the core driver line-up carry American passports. Ryan Hunter-Reay has been strong all season and Marco Andretti has enjoyed a great build-up to the race. Speed-wise, they're in the same ballpark as Team Penske. A lot can happen in 500 miles, but there's absolutely no reason not to expect them to be somewhere in the mix.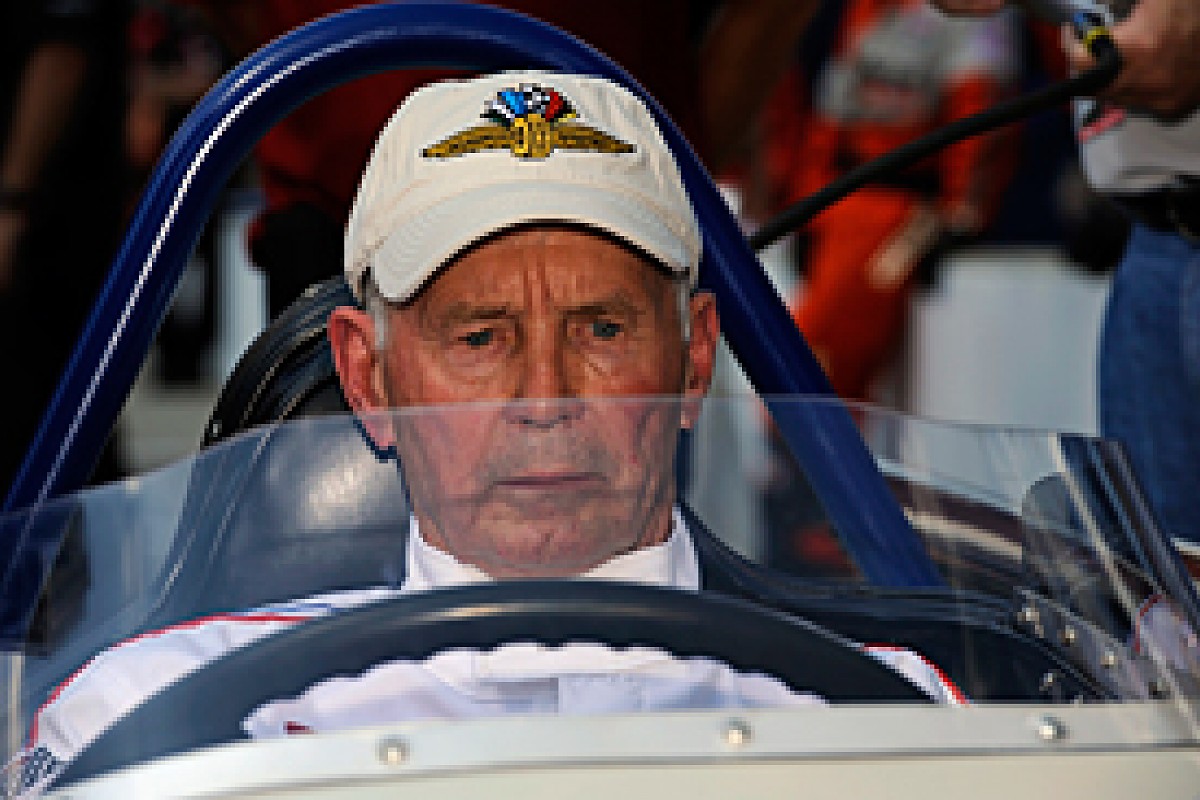 US legend Parnelli Jones is one of 74 homegrown Indy 500 winners © LAT
Andretti set fastest time on two of last week's practice days, and the only other driver to head more than one day was another American, but one of substantially less experience: Josef Newgarden's performances with the small Sarah Fisher Hartman team have already been one of the storylines of the opening races, and the reigning Indy Lights champion has carried that form through to the Month of May. That he was quickest on three separate days of practice is good for bragging rights but, more significantly, he was the only Honda-powered driver to qualify inside the top 10.
"I know we aren't the quickest right now," he said after qualifying. "But I really think we have the quickest car in the field."
Perhaps even more intriguing is his Indy-only team-mate Bryan Clauson, who is the first driver since Tony Stewart to step from USAC into IndyCar (with a few lower-level NASCAR races and Indy Lights starts along the way). After posting some solid times during practice, Clauson's efforts were derailed somewhat when he belted the wall in qualifying, forcing him to make the field on Bump Day and start from the rear end of the grid. There's no inherent backmarker gene in his DNA though and, while a win looks like a long shot, there's still scope for him to make an impact.
Chip Ganassi Racing's main effort is spearheaded by a pair of Indy 500-winning foreigners, but its second team is Stars and Stripes through and through (if you ignore the fact that Charlie Kimball was born in Chertsey).
Both he and Graham Rahal qualified ahead of Dario Franchitti and Scott Dixon, and Rahal's experience, coupled with the step up he has taken with his driving over the past 12 months, marks him out as the local to watch from Chip's stable. Rahal won his IndyCar debut at St Petersburg in 2008 and has been looking for a second win ever since. Achieving it in the same event that his father won in 1986 - three years before Graham was born - would be the ultimate drought-breaker.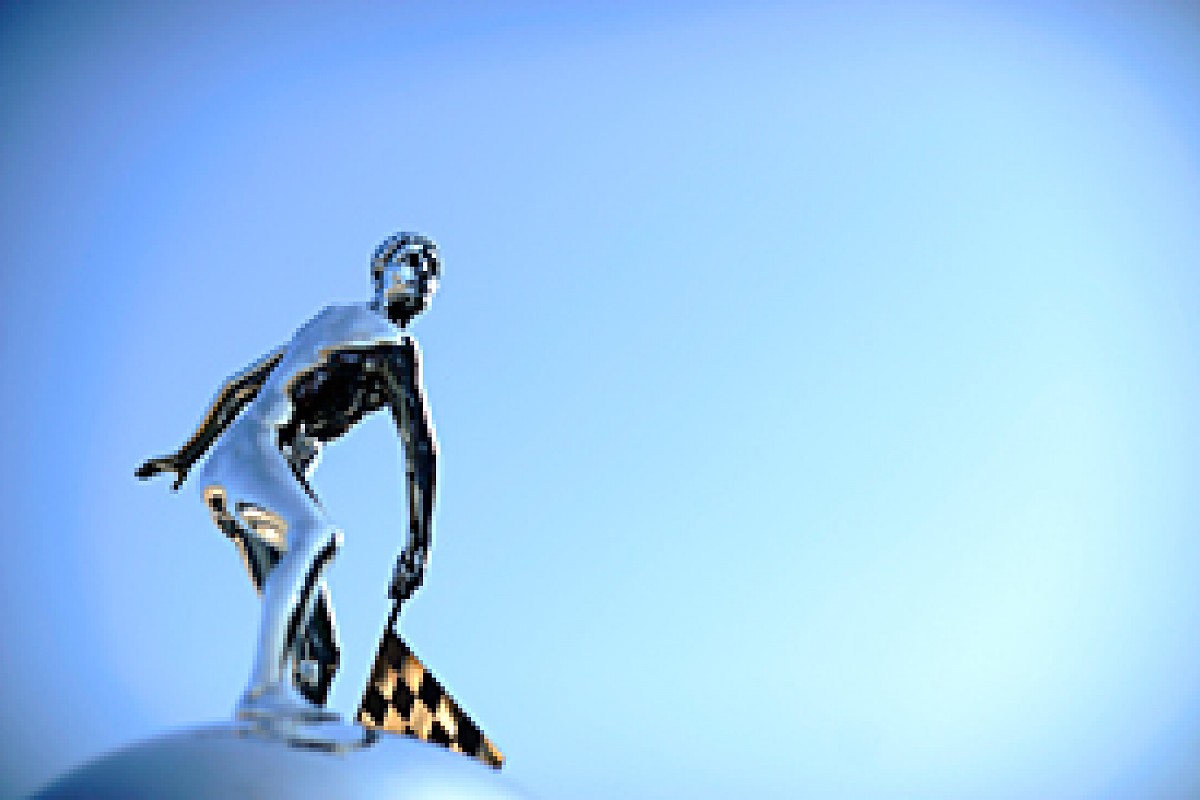 Who will be the 75th American to lift this trophy? © LAT
For owner/driver Ed Carpenter, Indianapolis was meant to be a return to the oval specialist's natural habitat after four races on road and street courses, although his rapid pace in Brazil last month was at odds with someone with a reputation for only having one string to his bow.
Like Clauson, his hopes for Indianapolis this year were dented by a crash that left him down towards the end of the grid. But with a race as open as this year's, who knows how far he can recover...
The grid for the 2012 Indy 500 is one of the most scrambled in years, and Honda's assertion that it will be a closer match for Chevrolet than it was in qualifying (when the teams used extra boost) means the result is anything but a foregone conclusion.
There will be a lot of excited Americans in the stands on Sunday, and with good reason. Enthusiasts have endured a long wait for a field as stocked with local talent as this one, and the Americans are scattered right through the grid. No matter what curveball gets thrown during the race, a home-grown driver should be well-positioned to capitalise. And unless the concession stands start handing out free beer with their barbequed turkey legs, there's nothing that would make Indy fans happier.