An engine battle between major manufacturers, a new car for the teams to get to grips with, and an incredibly close qualifying day bodes well for another thrilling Indianapolis 500 on Sunday.
The Chevrolet runners seemed to benefit from the extra power allowed during qualifying and dominated the front of the grid, but the Honda drivers - including former winners Scott Dixon and Dario Franchitti - are confident they'll be closer on race pace. Ryan Briscoe and Penske start from the front, but there are plenty of car-team combinations capable of winning. And then there's the interest of two former Formula 1 race winners Rubens Barrichello and Jean Alesi making their Brickyard debuts.
So here is AUTOSPORT's guide to who's looking strong for this year's running of the American classic.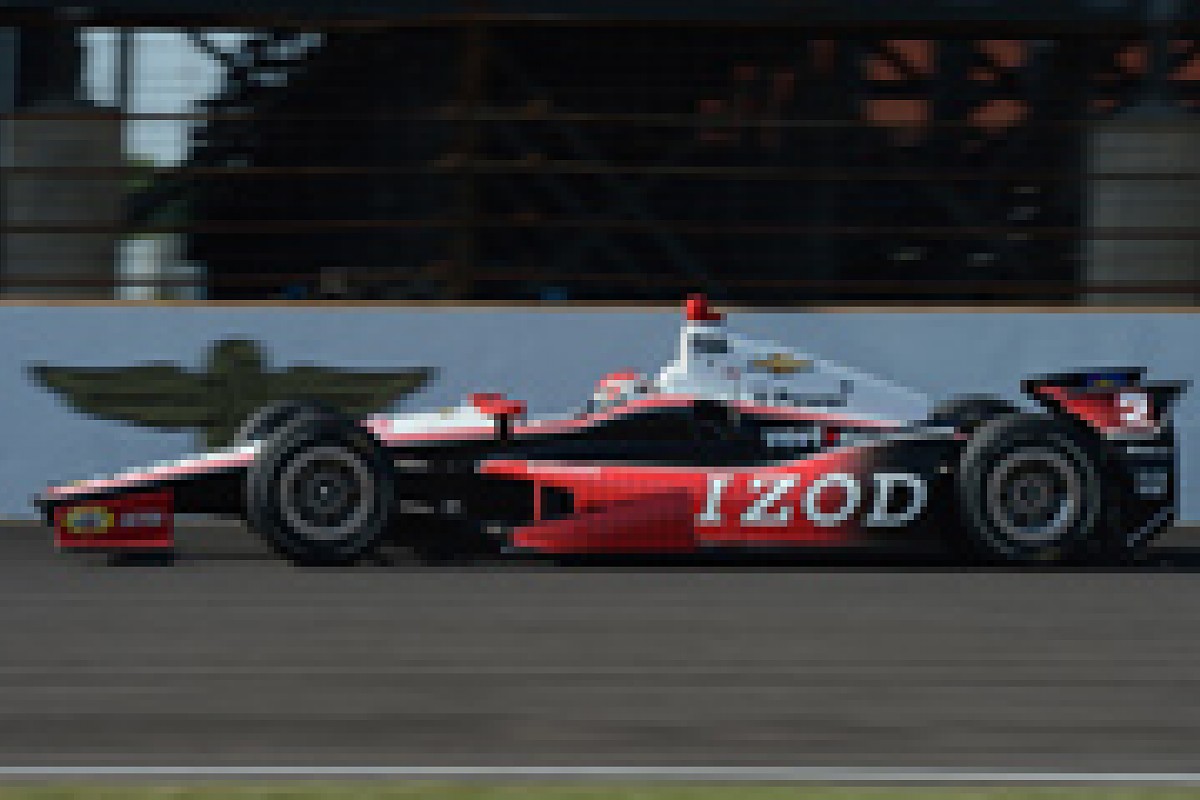 1. #2 Ryan Briscoe
Penske Dallara/Chevrolet
Qual speed: 226.484mph
Both Briscoe and Penske team-mate Helio Castroneves started the 2012 season looking to shake off long win droughts. Castroneves took care of his at the season-opener at St Petersburg, and Briscoe would love nothing more than to break his own streak (which stretches back to Texas in 2010) at the Brickyard this weekend. The Australian is smart, experienced and has a good track record on ovals, even if Indianapolis has not historically been kind to him.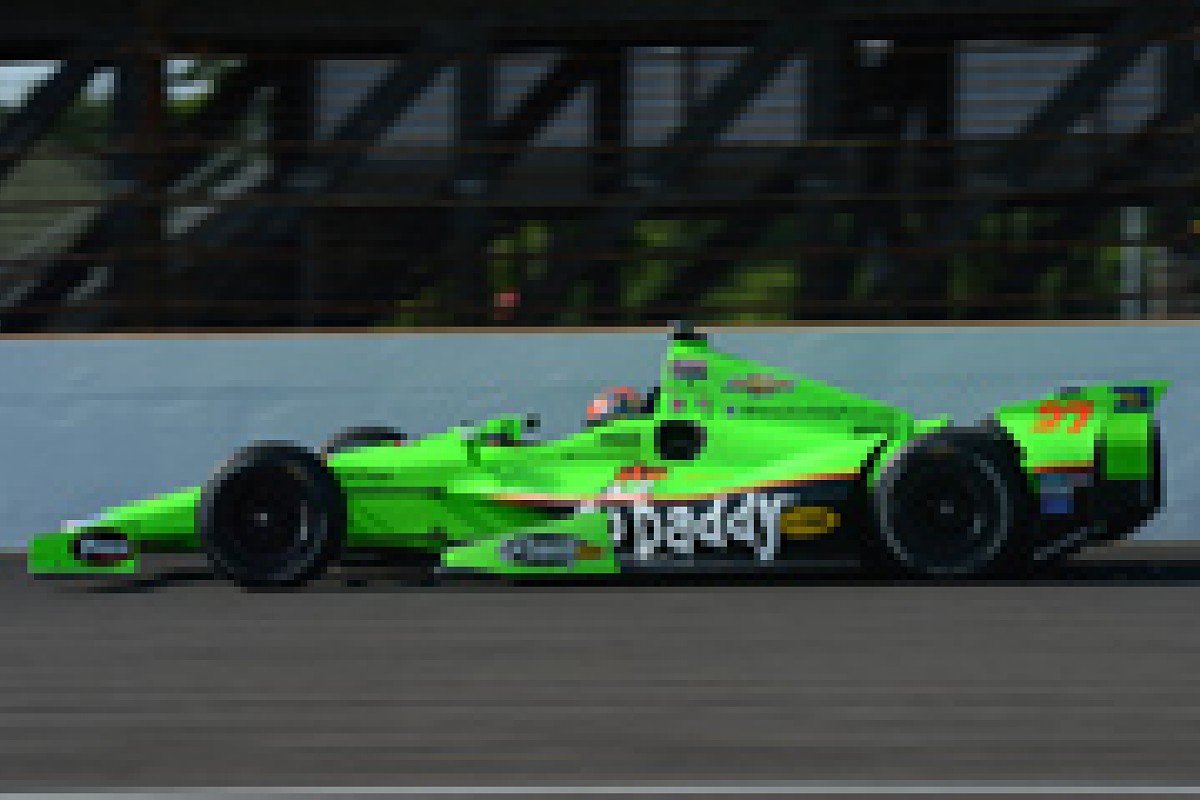 2. #27 James Hinchcliffe
Andretti Autosport Dallara/Chevrolet
Qual speed: 226.481mph
In terms of lap time, the 0.0023s difference between Hinchcliffe and Ryan Briscoe across their four qualifying laps last week was the smallest in Indy 500 history. The three lead Andretti cars have been working well together all season and Hinchcliffe in particular has impressed with both his pace and his consistency - he goes into this weekend as the only driver in the field to have finished every race of 2012 in the top six.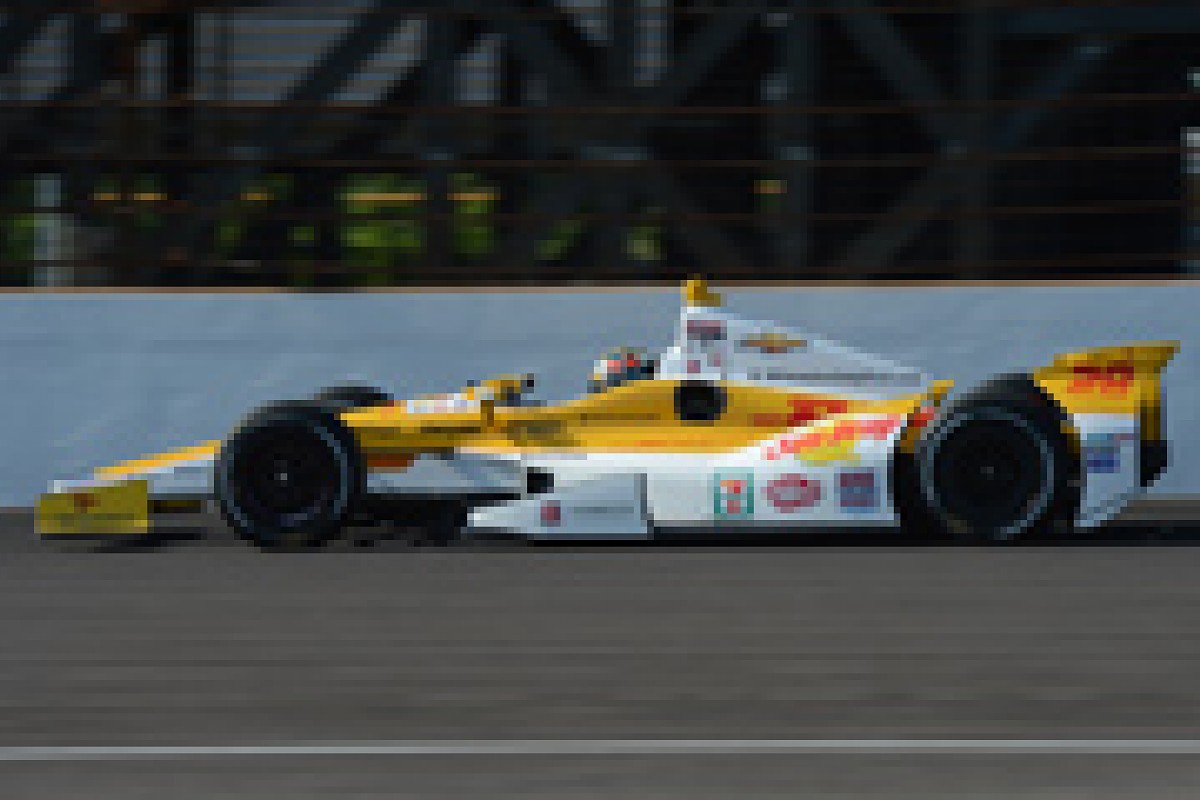 3. #28 Ryan Hunter-Reay
Andretti Autosport Dallara/Chevrolet
Qual speed: 226.240mph
Along with Penske, Andretti is the team that has adapted fastest to the 2012 technical package, and along with James Hinchcliffe, Hunter-Reay is the Andretti driver to have gotten the most out of it so far. His track record at Indianapolis isn't great - the sixth place that he picked up in 2008, which earned him the Indy 500 rookie of the year honours - remains his best result at the Brickyard, although the flipside is that he's started the 2012 season strongly.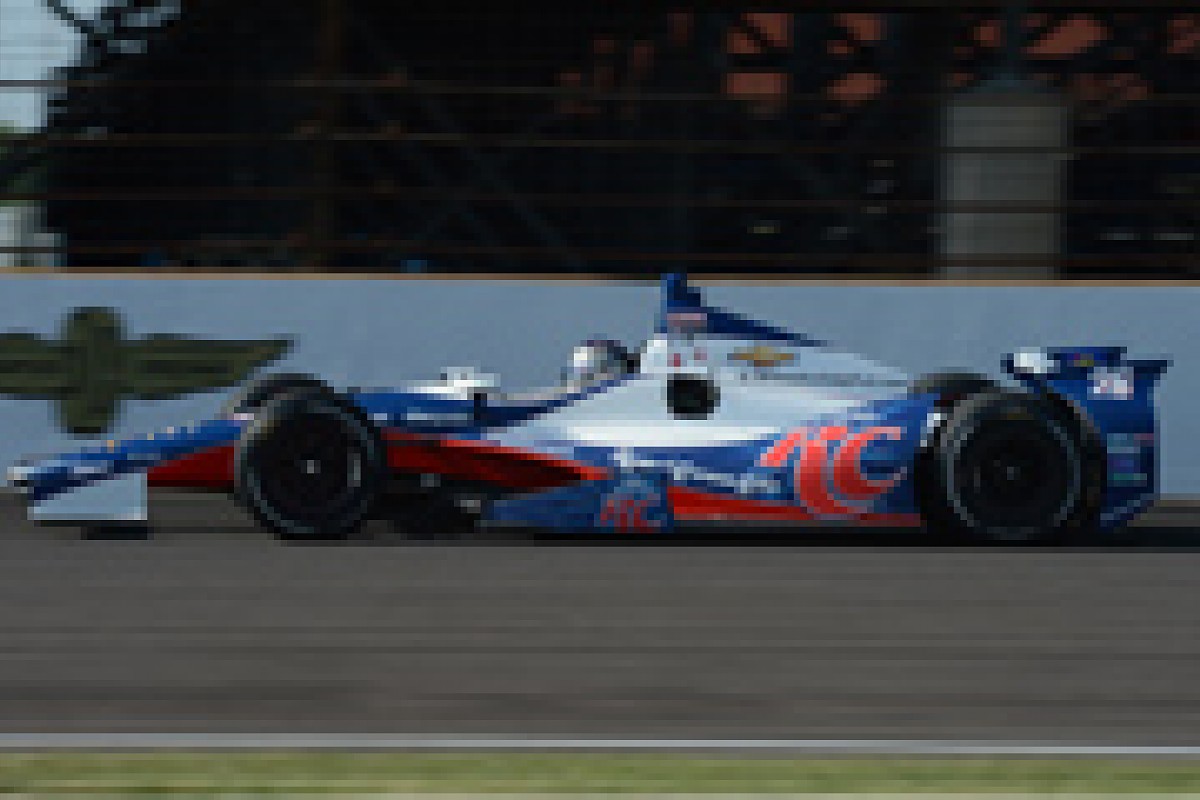 4. #26 Marco Andretti
Andretti Autosport Dallara/Chevrolet
Qual speed: 225.456mph
Qualifying fourth for Indianapolis represents a welcome upswing in form for the Andretti driver after a difficult start to the season. He topped the times in two of the practice days last week, and said at the time that his race pace was sufficiently strong that he felt capable of winning no matter where in the field he started from. If that's the case, then he's clearly going to be one to watch from the second row of the grid.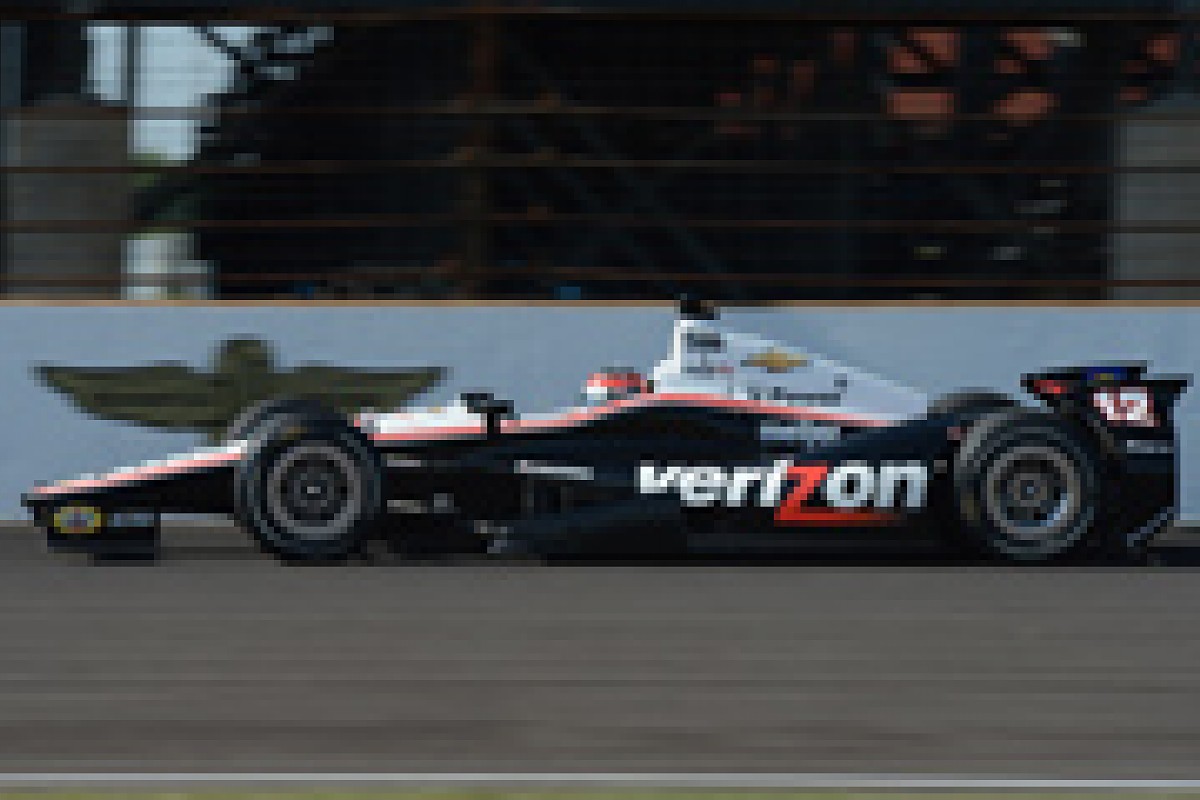 5. #12 Will Power
Penske Dallara/Chevrolet
Qual speed: 225.422mph
With three wins on the trot, current championship leader Power is the form driver of the series at the moment. Twelve months ago that statement would have been accompanied by a caveat about his vulnerability on ovals, but a win at Texas last June has demonstrated that he can be a threat on any type of circuit. He remarked that he surprised himself with his qualifying pace, but then he also claimed that at the start of the season he never expected to win another race, so it's worth taking any pessimism with a grain of salt.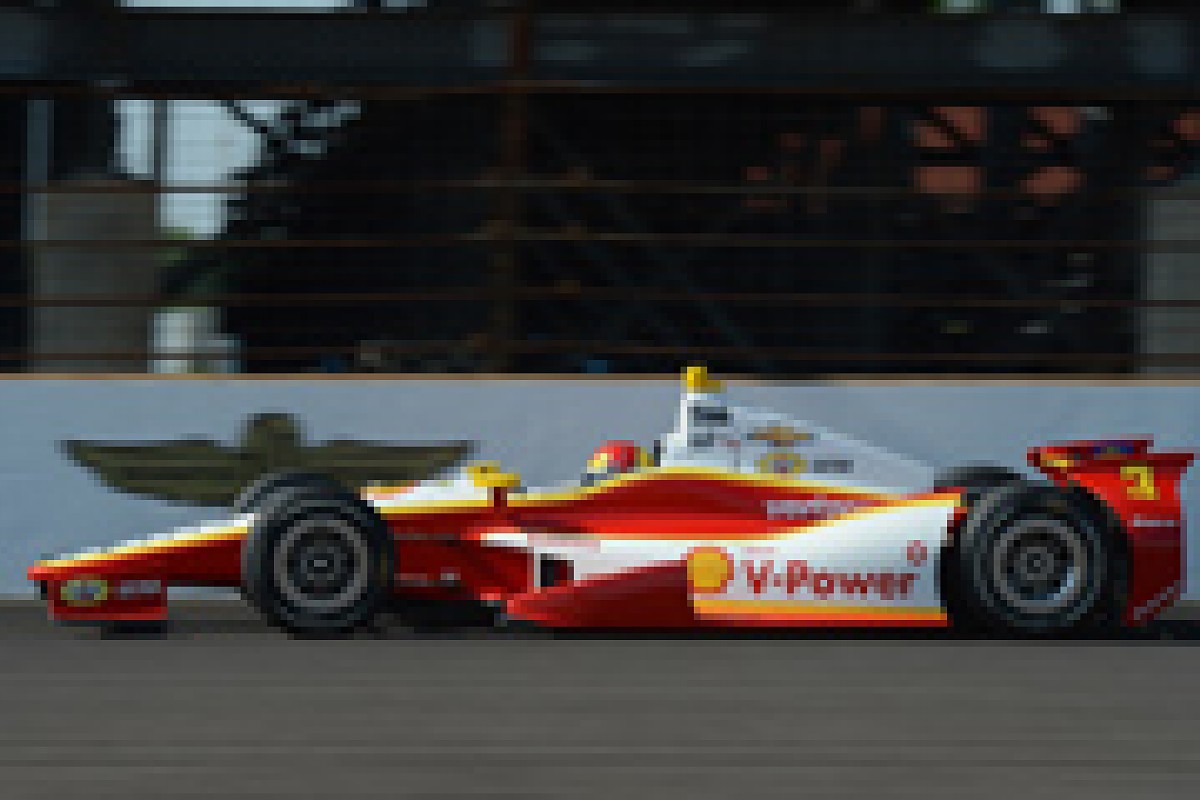 6. #3 Helio Castroneves
Penske Dallara/Chevrolet
Qual speed: 225.172mph
Castroneves is a three-time winner at Indianapolis, and two of those wins came from far deeper in the field than sixth. It's probably not a surprise, then, to hear that he was reasonably pleased with his qualifying performance. Like his Penske team-mates, he was also happy with how the team was able to react to the unexpected heat during qualifying, and with similarly warm conditions forecast for the race the opportunity to get his face onto the Borg Warner Trophy for the fourth time could be there for the taking.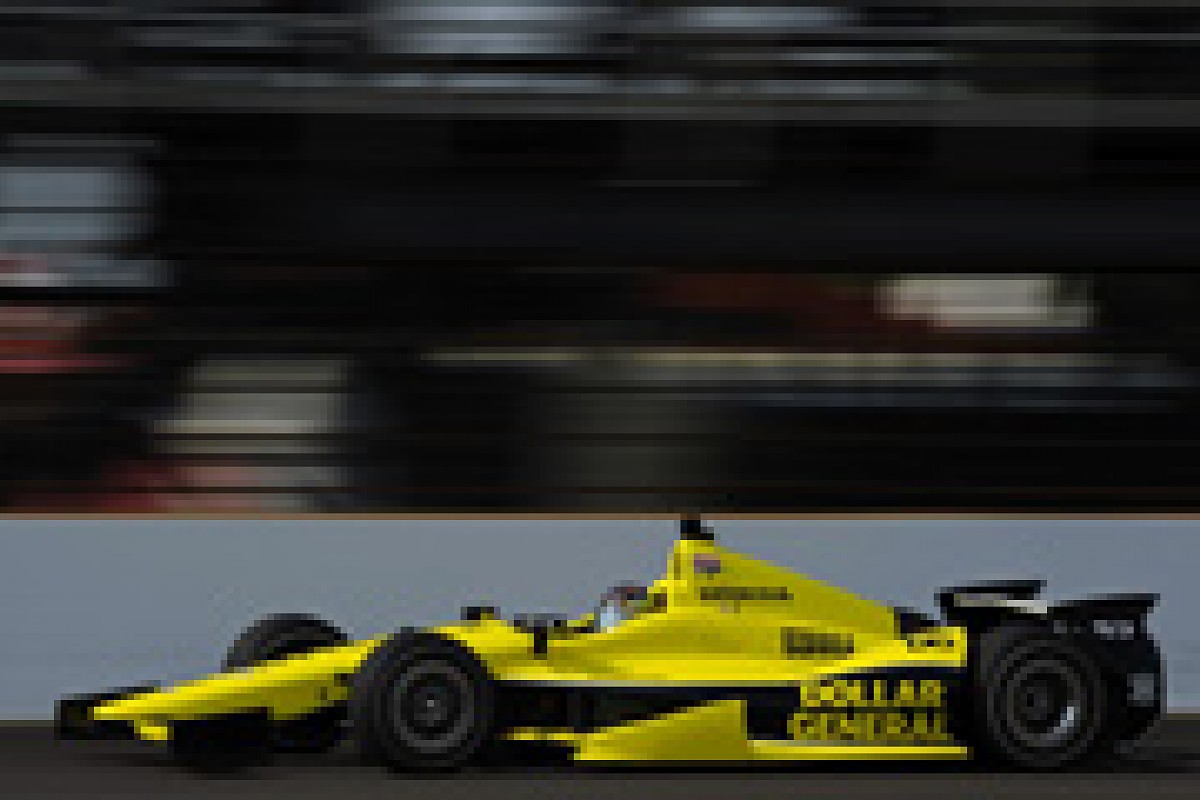 7. #67 Josef Newgarden
Sarah Fisher Hartman Racing Dallara/Honda
Qual speed: 224.037mph
That Newgarden was the highest-qualifying rookie wouldn't have shocked anyone who has been paying attention to the opening races of the IndyCar season, but there can't have been many who'd have expected him to be the best-placed of the Honda-powered drivers. Quickest time on three of the practice days shows what Newgarden is capable of; the mistake on the restart while running second at Long Beach shows what happens when his lack of experience kicks in. Nevertheless, talented and likeable, he's the field's ultimate dark horse.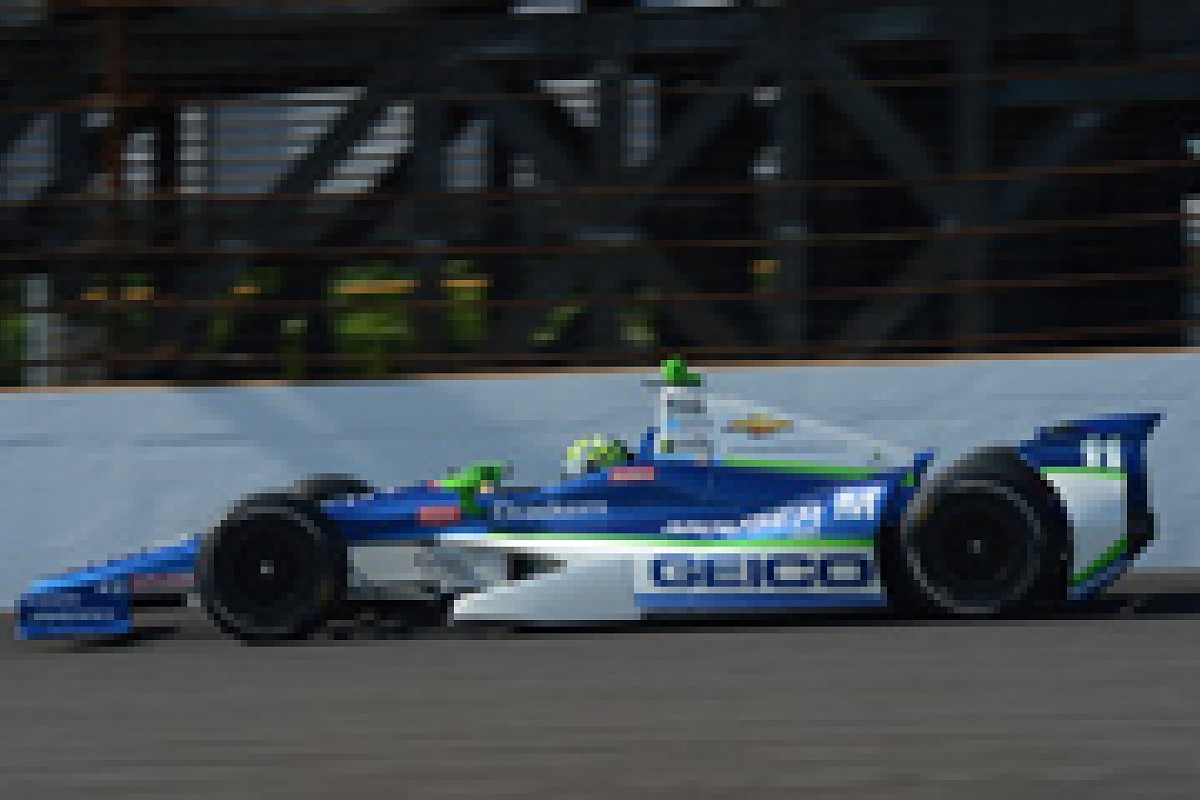 8. #11 Tony Kanaan
KV Racing Technology Dallara/Chevrolet
Qual speed: 224.751mph
The Brazilian has finished second, third, fourth and fifth at the Indy 500 in the past, and taken pole position in 2005. But so far, a win has proved elusive. As expected, the former series champion has spearheaded KV's Indianapolis campaign so far this year, although he needed two qualifying runs to get into the field after his first was disqualified, and he then bumped team-mate Rubens Barrichello from the Fast Nine. He hasn't been as consistent as he'd have liked so far this year, but only a fool would ignore him as a threat this weekend.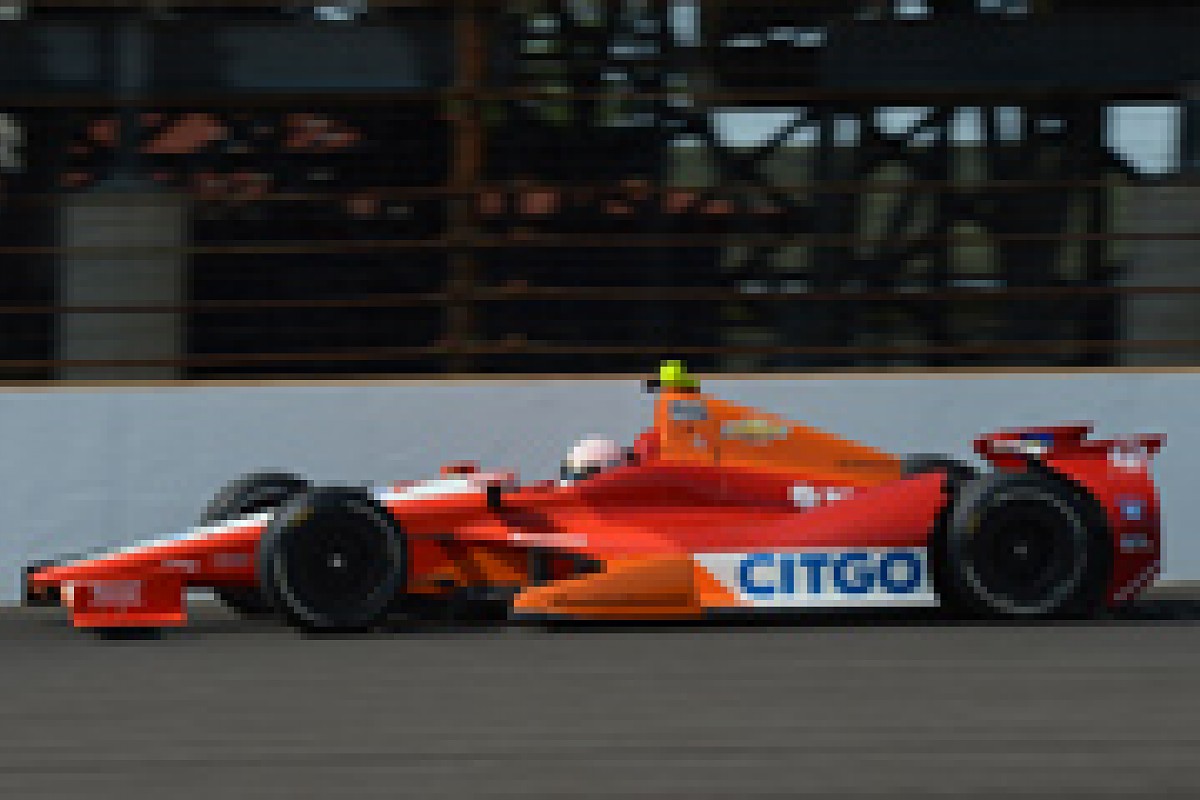 9. #5 EJ Viso
KV Racing Technology Dallara/Chevrolet
Qual speed: 224.422mph
Palindromic qualifying speed aside, Viso has been enjoying one of his strongest starts to the season, and one largely bereft of the errors that occasionally punctuated his races in years gone by. He felt there was more in the car than he was able to squeeze out during qualifying, but was far from being the only driver in the field to not completely adapt to the warm conditions. He has had two top-10 finishes already in 2012, and is entirely capable of picking up another on Sunday.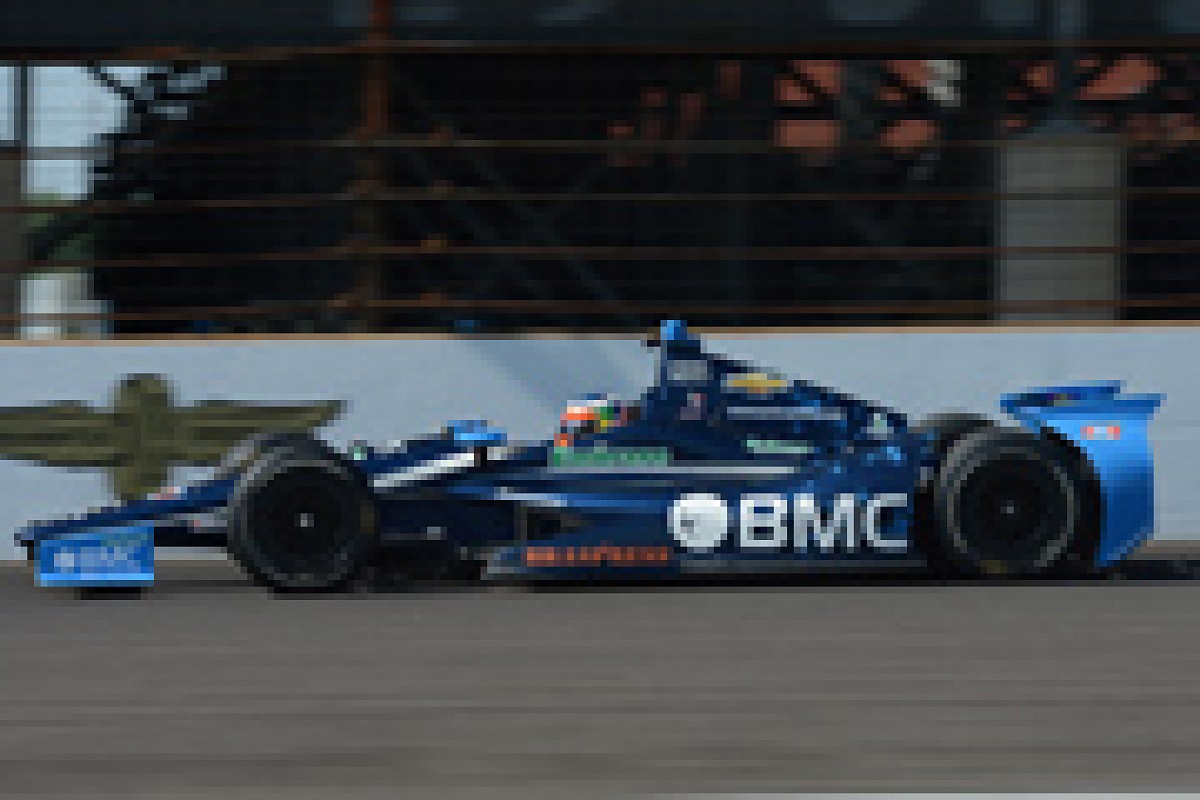 10. #8 Rubens Barrichello
Racing Technology Dallara/Chevrolet
Qual speed: 224.264mph
If you'd told Barrichello back in February that he'd qualify inside the top 10 for his first Indy 500 - indeed, his first oval race - he probably wouldn't have believed you. The Formula 1 veteran claims to feel completely at ease in the car, and has had a few days to start getting his head around running 220mph laps in traffic. How far he can go in making those few days count against drivers who have been racing at Indy for years is another question.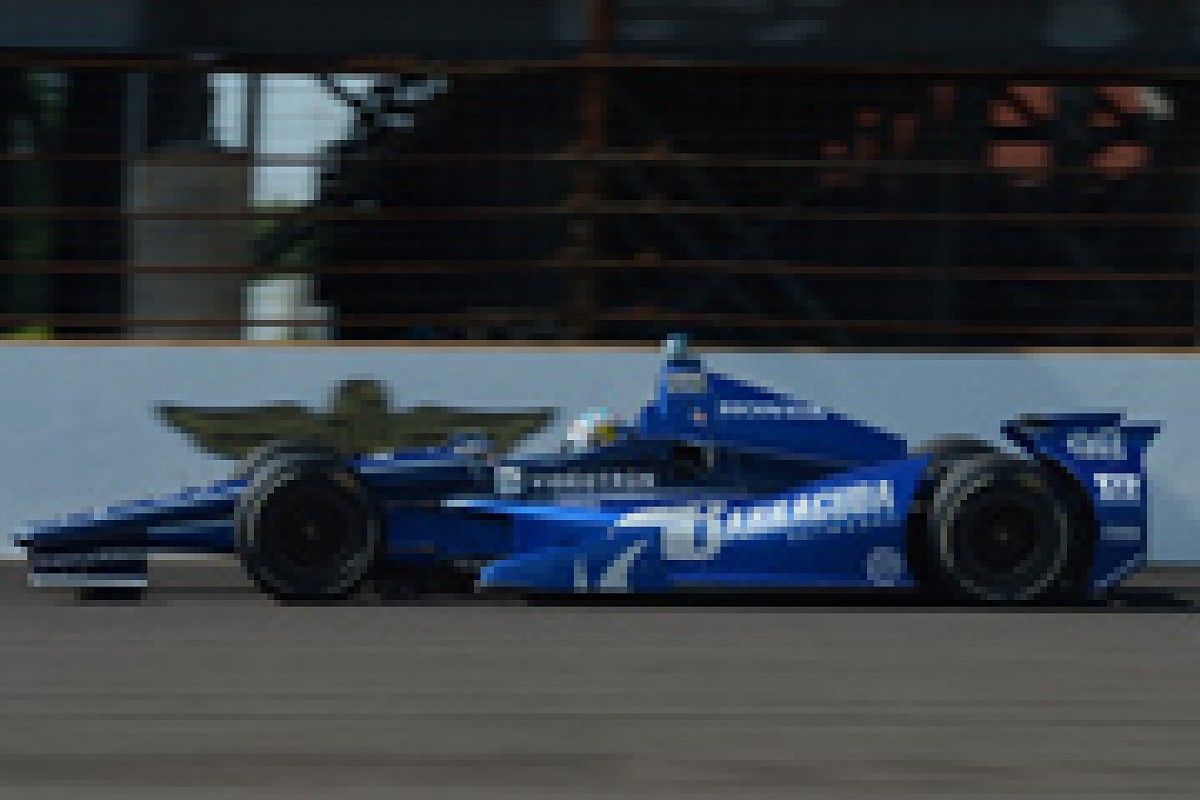 11. #98 Alex Tagliani
Bryan Herta Autosport Dallara/Honda
Qual speed: 224.000mph
The Canadian claimed that his qualifying car was the loosest it had been all month, which makes his grid position of 11th all the more impressive. The team is one of several to have migrated across to another engine manufacturer after starting the season with Lotus, and finishing up as second-quickest Honda runner is not a bad way for BHA to ingratiate itself to its new technical partner.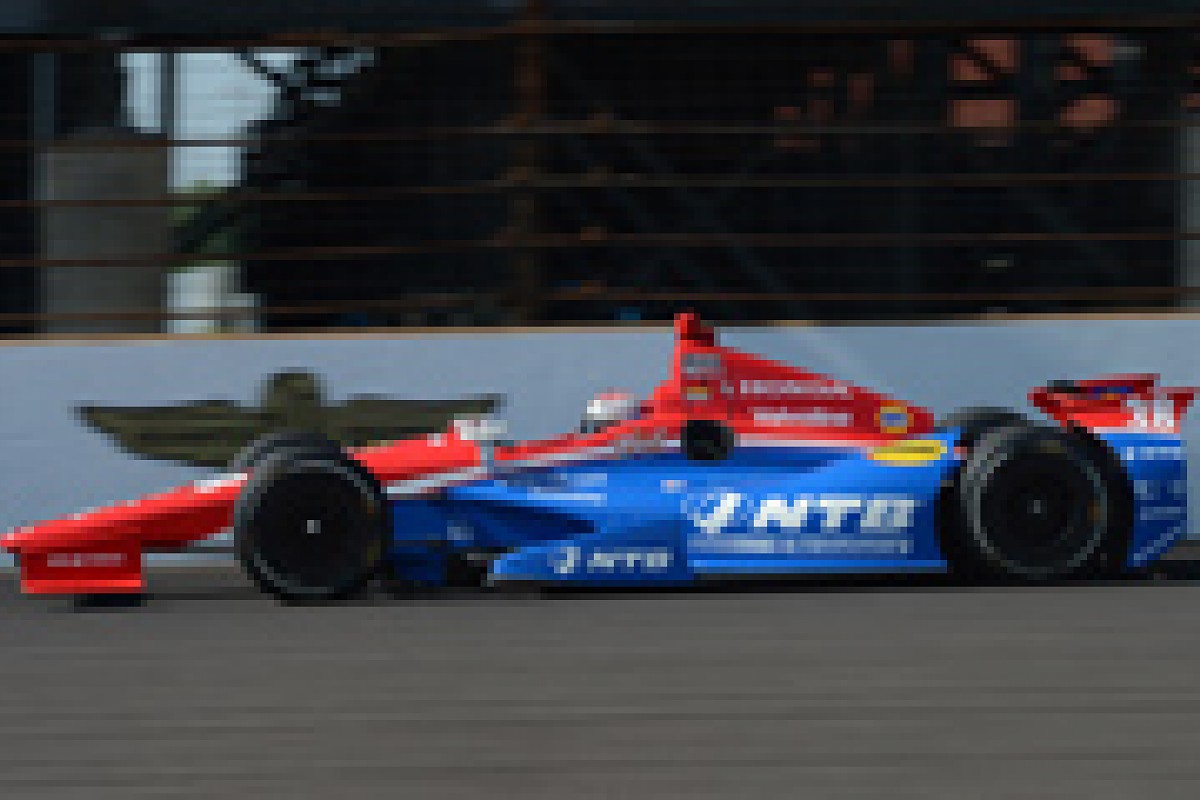 12. #38 Graham Rahal
Ganassi Dallara/Honda
Qual speed: 223.959mph
The team went the wrong way with its gear ratios for qualifying and that, Rahal said, was the difference between being quickest of the Hondas and third-quickest of the Hondas. Nevertheless, he claims to be happy with his car, and won't be short of confidence after finishing third in last year's race.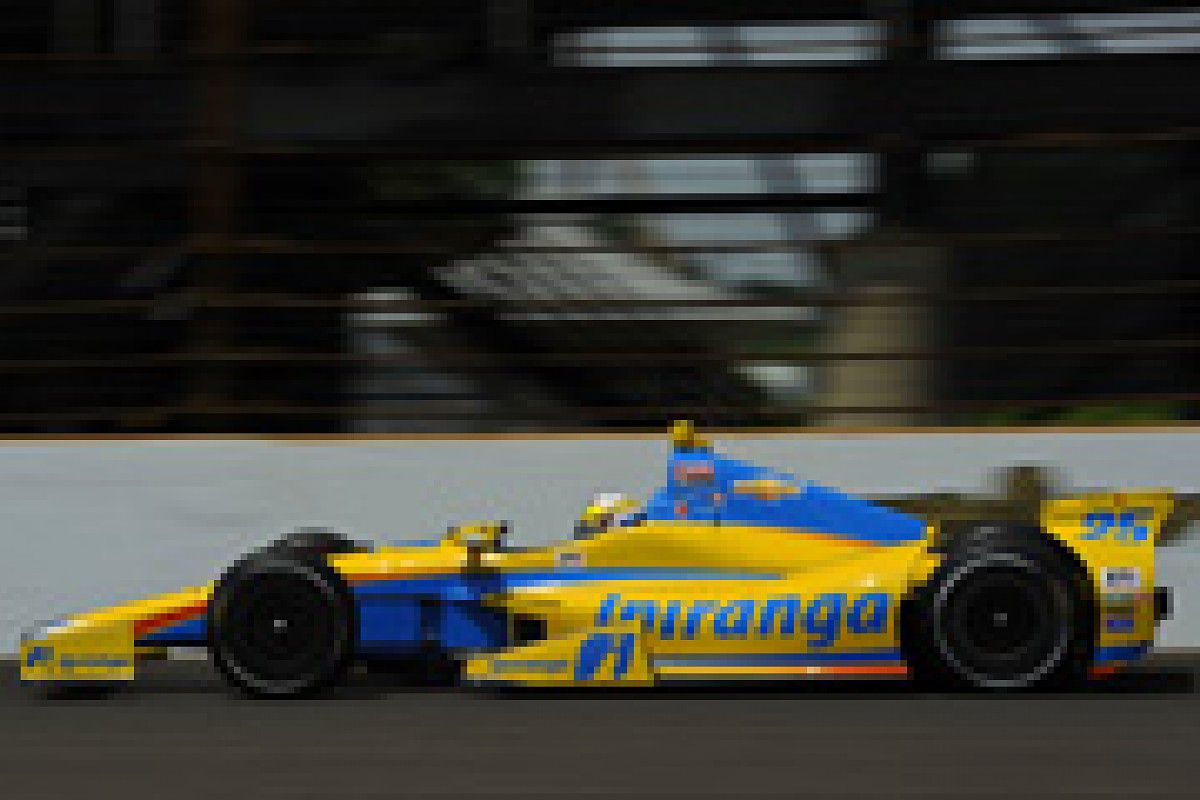 13. #25 Ana Beatriz
Andretti Autosport/Conquest Dallara/Chevrolet
Qual speed: 223.920mph
The Brazilian, who will be on the second of her scheduled two races in the split Andretti/Conquest entry, was nonplussed with her qualifying time, although most drivers who qualified ahead of Dario Franchitti and Scott Dixon for the Indy 500 would probably consider themselves having put in a good day's work. Her pace in Sao Paulo was strong last month, so a few months out of the car clearly didn't leave too much rust.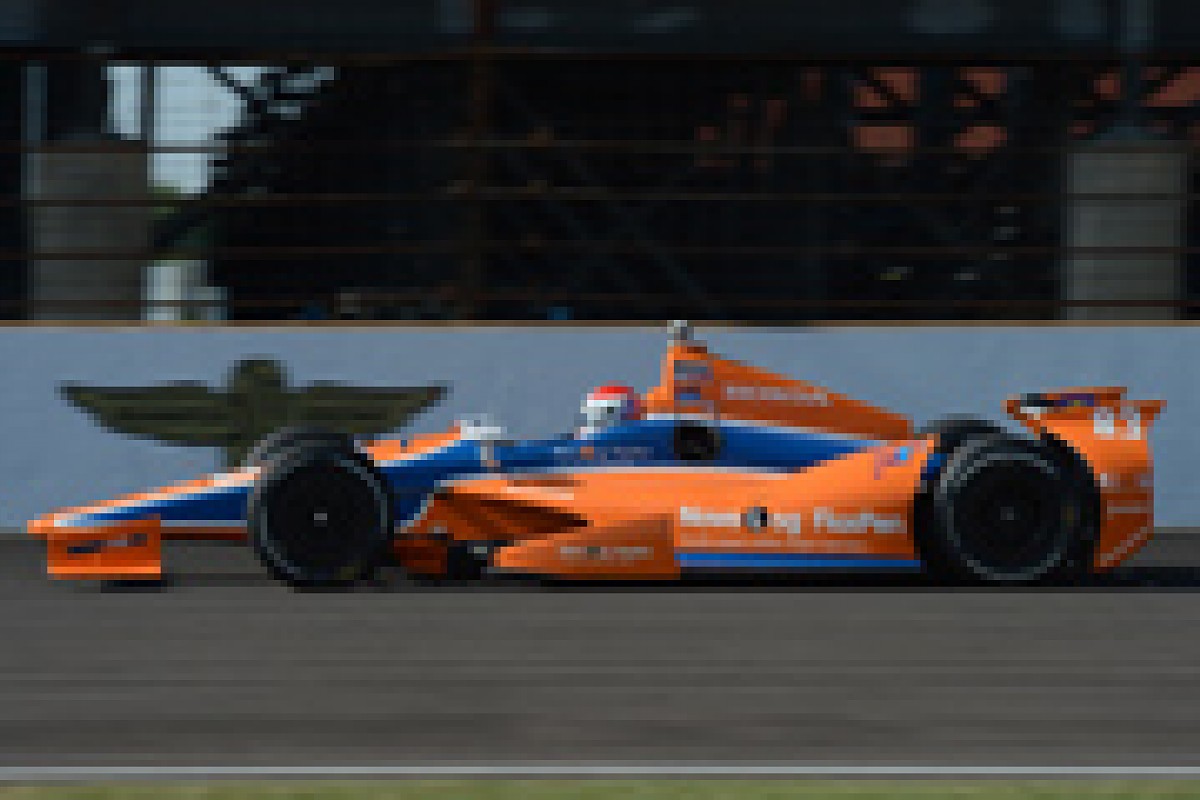 14. #83 Charlie Kimball
Ganassi Dallara/Honda
Qual speed: 223.868mph
Like many of the Honda runners, Kimball is more excited about his car in race trim than qualifying, but the Chertsey-born American is still happy with his grid position. He has had a solid start to the season, having already matched the two top-10 finishes that he managed in his rookie year, and taken a career-best result of eighth at Sao Paulo last time out.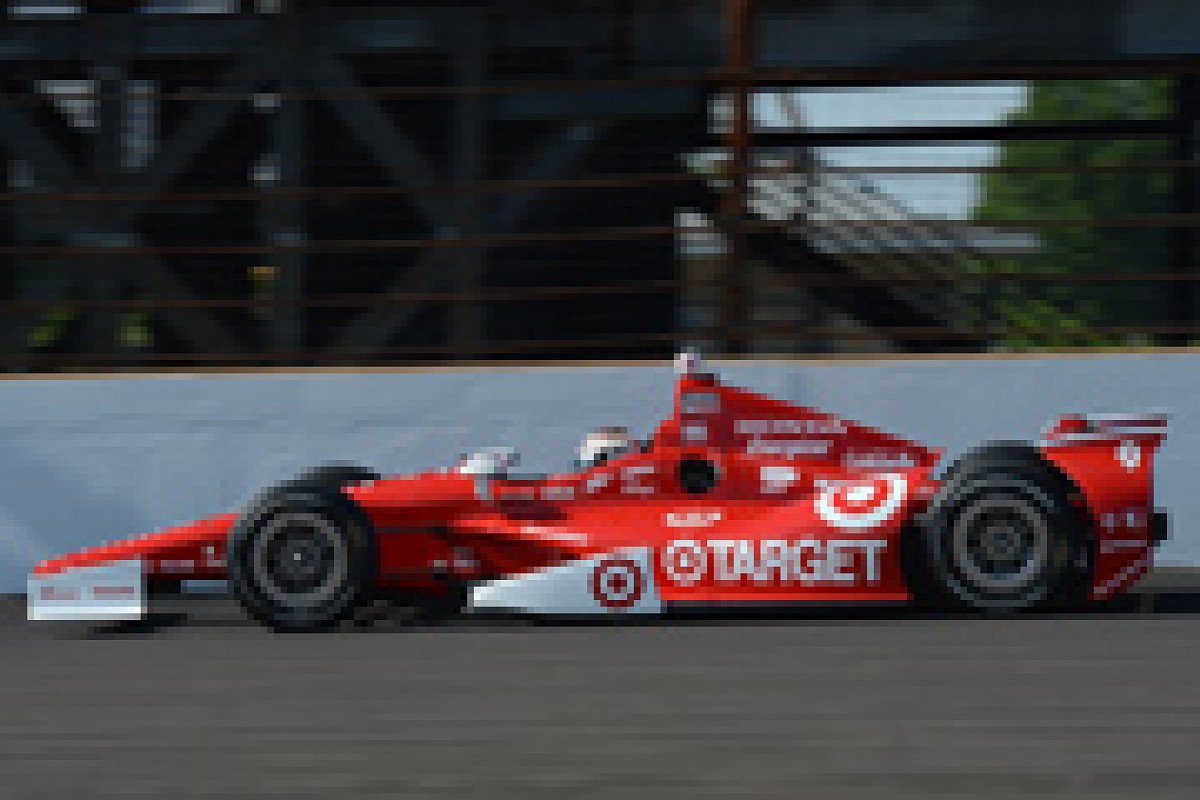 15. #9 Scott Dixon
Ganassi Dallara/Honda
Qual speed: 223.684mph
The additional horsepower on offer for qualifying proved to be more beneficial to some engine manufacturers than others, and Dixon won't be the only Honda runner looking forward to a return to standard boost levels for the race. Dixon has been in a race-winning position at least twice already this year only to be thwarted by bad luck or a strategy miscue, but the 2008 Indy 500 winner and a two-time series champion has learned enough tricks to be able to neutralise many of the disadvantages of his grid position.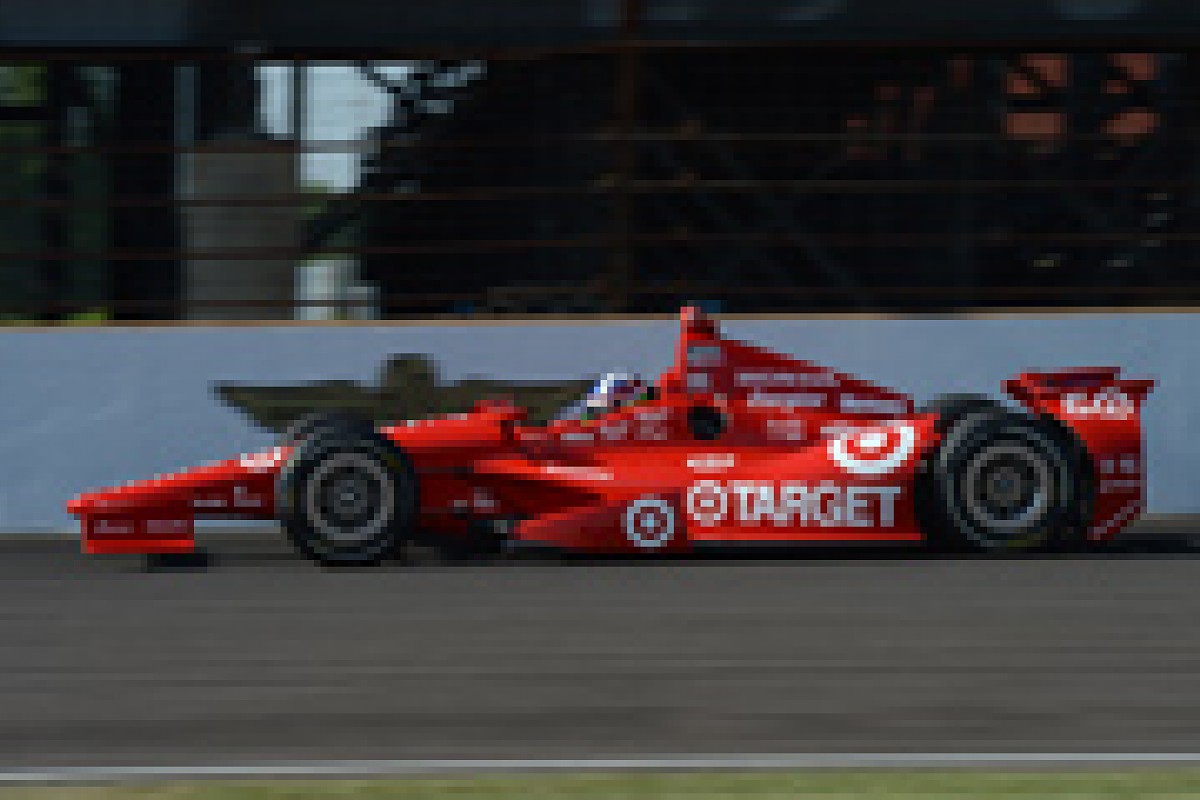 16. #50 Dario Franchitti
Ganassi Dallara/Honda
Qual speed: 223.582mph
It has been an uncharacteristically slow start to the year for the reigning series champion, although anyone who saw him go from 20-something to fifth in the final stint at Sao Paulo last month will know better than to write him off based on where he has qualified for this weekend. He admitted that he and the team had got few things wrong in qualifying, and combined with Honda's apparent disadvantage at the higher boost levels (which will not be a factor in the race), the result was what the Scot described as "a bit of head scratching going on".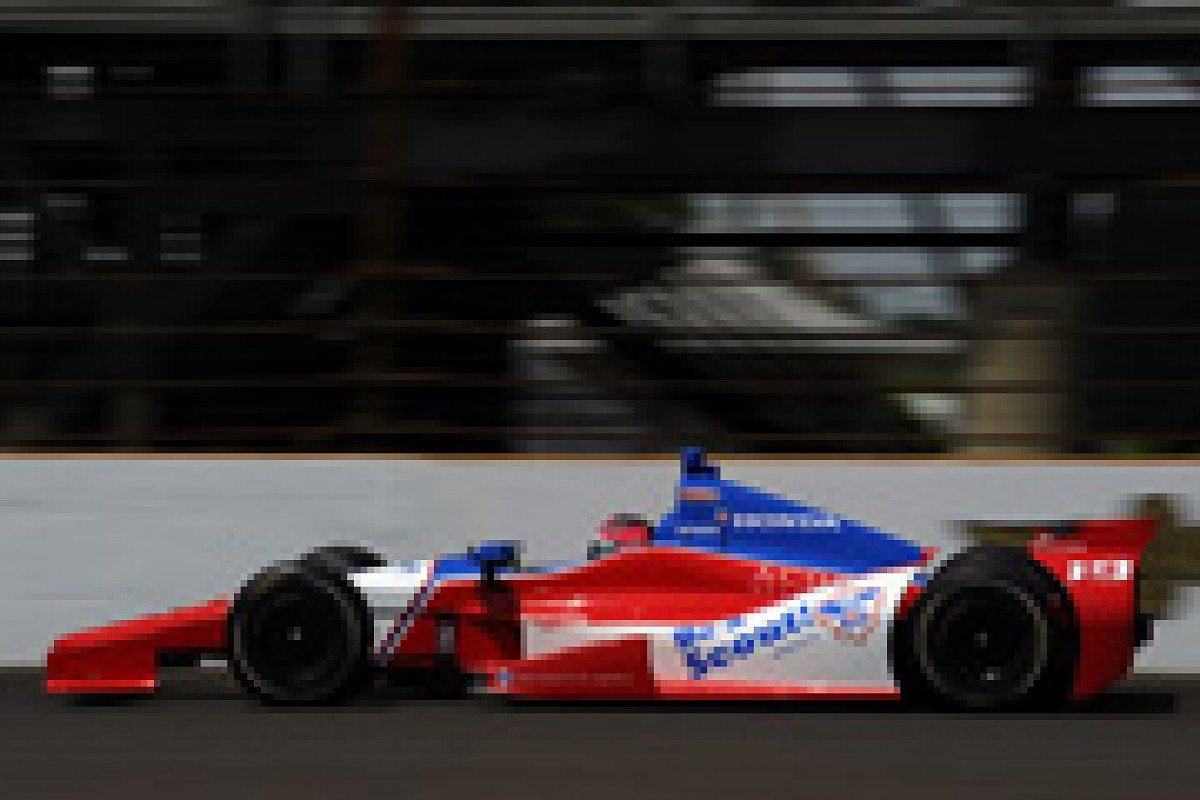 17. #19 James Jakes
Dale Coyne Racing Dallara/Honda
Qual speed: 223.482mph
The Briton missed the cut for the Indy 500 last year, so will make his race debut this time around. He's already showing signs of progress in his second season of IndyCar, having picked up a career-best 11th at Long Beach, and will be looking to build on that this weekend.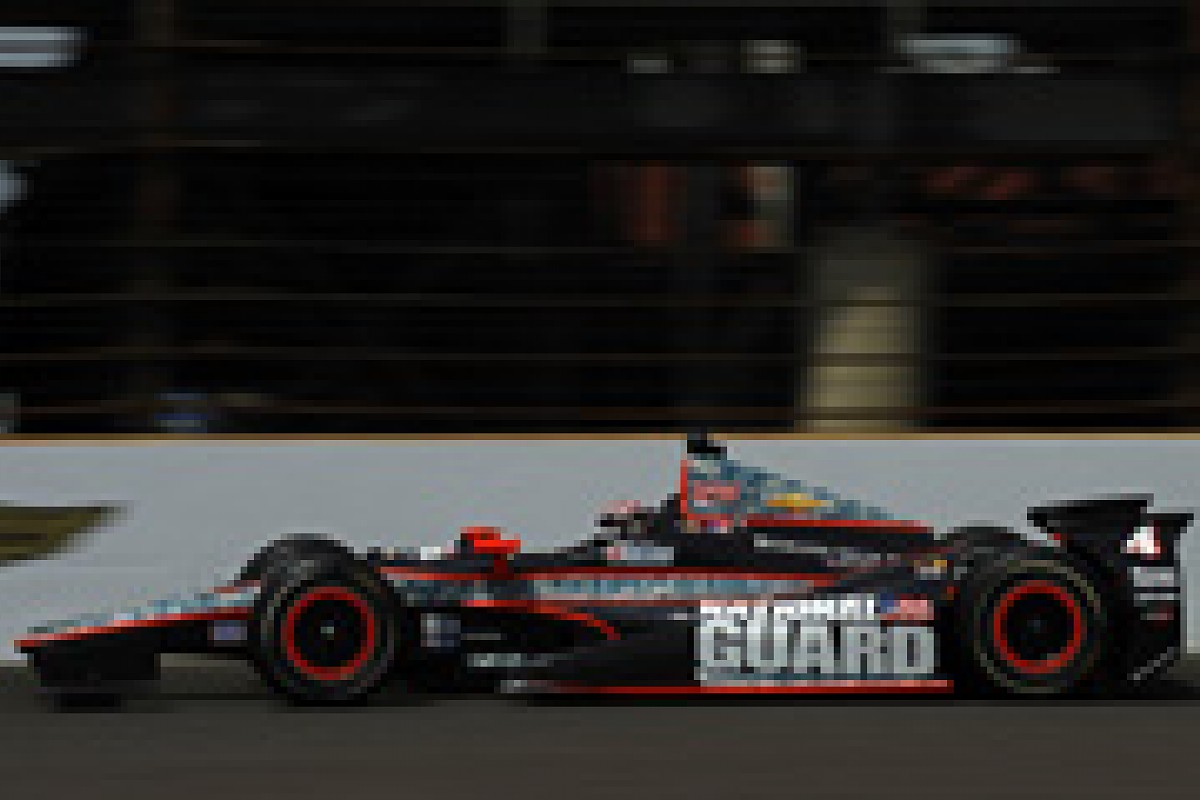 18. #4 JR Hildebrand
Panther Racing Dallara/Chevrolet
Qual speed: 223.422mph
The young Californian unwittingly helped create Dan Wheldon's legend by being the guy the Briton passed at the final corner to win last year's race. Even he has probably lost count of the number of times he's since been asked about the glancing blow against the wall that cost him an unlikely win. He comes into Indy off the back of a couple of strong results at Long Beach and Sao Paulo, and also has a team-mate for the first time following Panther's new alliance with Dreyer & Reinbold, meaning that he's got the experience of Oriol Servia to draw upon.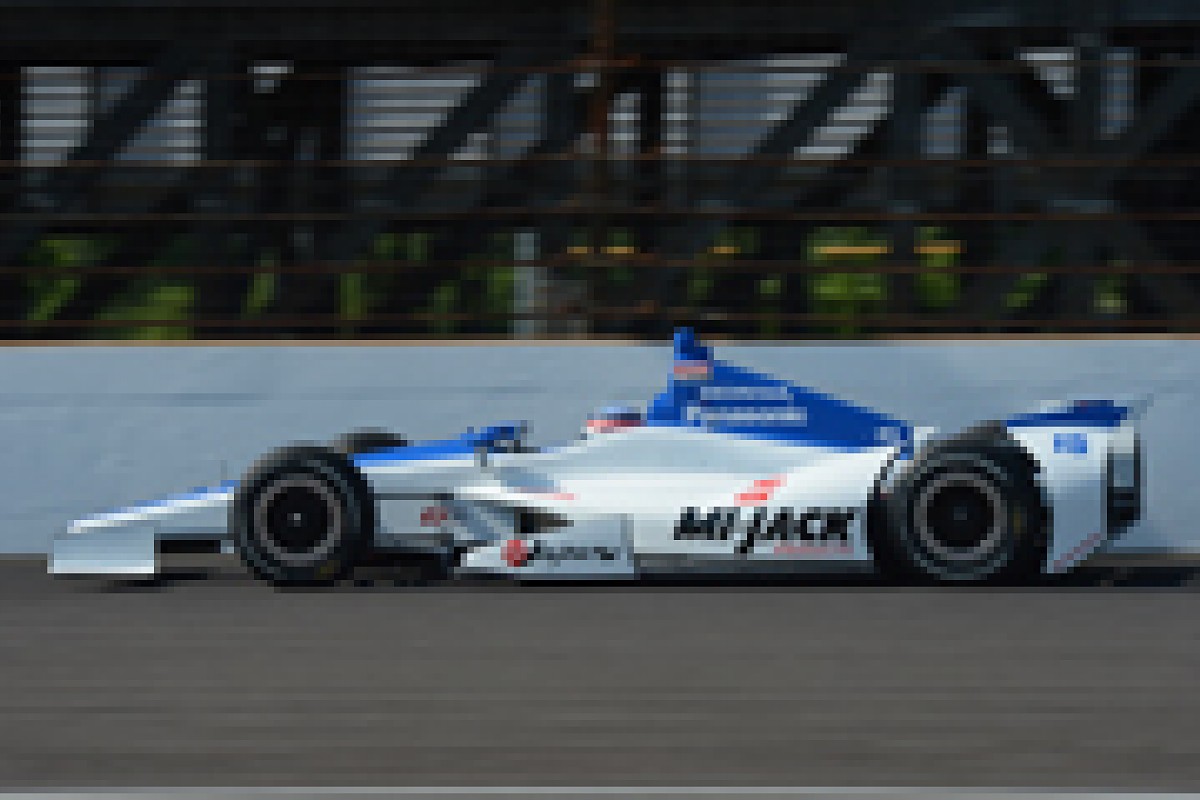 19. #15 Takuma Sato
Rahal Letterman Lanigan Dallara/Honda
Qual speed: 223.392mph
Another voice in the chorus of Honda runners bemoaning their qualifying pace relative to what they'd done in practice, Sato nevertheless admitted to being disappointed with his time. The off-season switch from KV Racing to Rahal hasn't done his results any harm so far, and he has already been a consistent presence in or around the top 10 in the opening races of the year.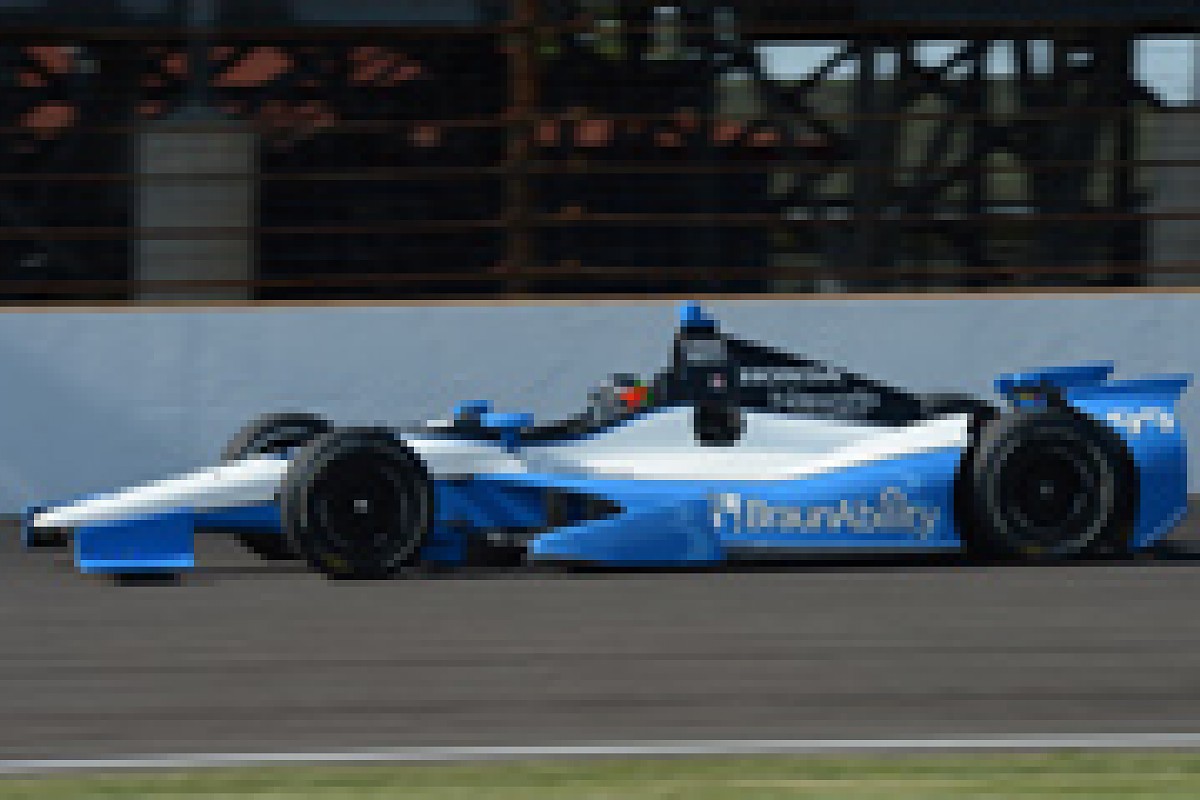 20. #99 Townsend Bell
Schmidt Hamilton Motorsports Dallara/Honda
Qual speed: 223.134mph
A regular series interloper every May, Bell arrived as an Indy-only team-mate and experienced guiding hand for Simon Pagenaud, and ended up pinching the Frenchman's set-up for qualifying. ("They must have changed 40 different things," he said later). Indianapolis hasn't been kind to him over the last couple of years, although a fourth place with KV Racing in 2009 shows what he can do if the cards fall the right way.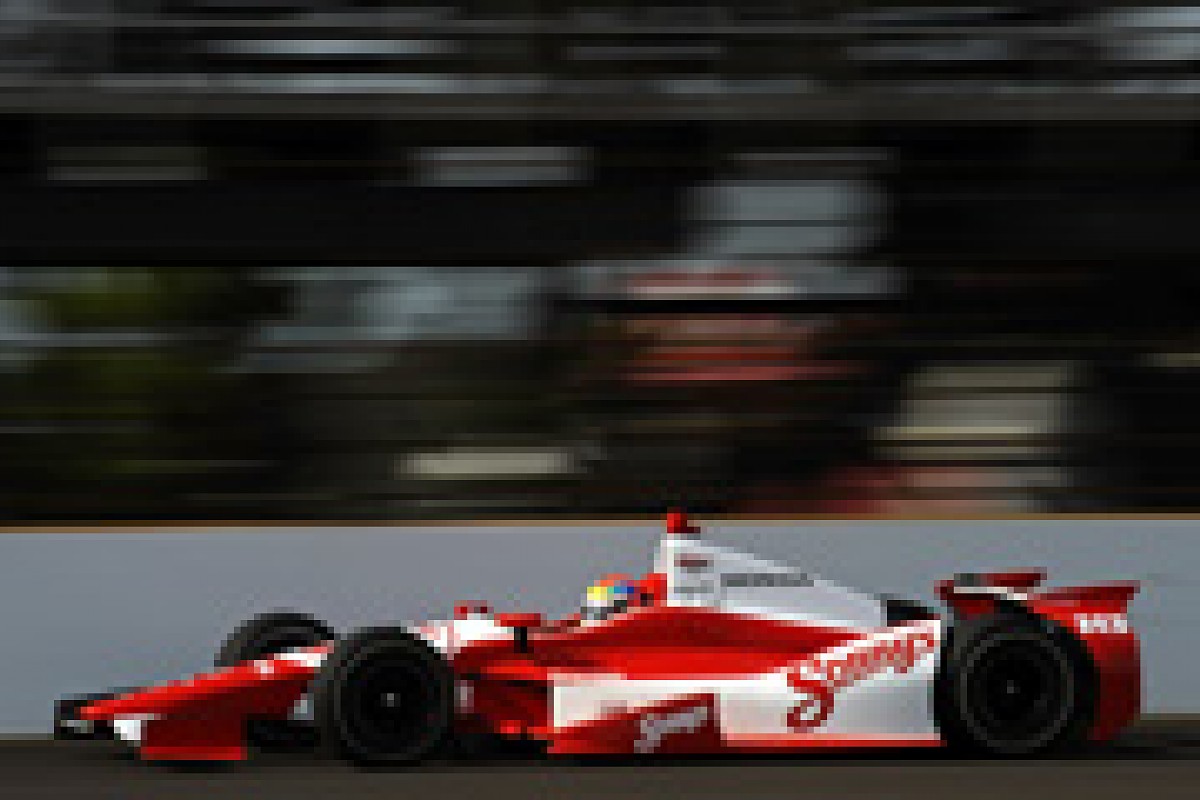 21. #18 Justin Wilson
Dale Coyne Racing Dallara/Honda
Qual speed: 222.929mph
The Briton lost a lot of time when he got loose on one of his four qualifying laps and was never able to recover. That's left him with a bit of work to do in the race, but like many of the Honda runners, he'll be relying on the smaller performance deficit at race levels of boost to allow him to keep the Chevrolet runners within sight.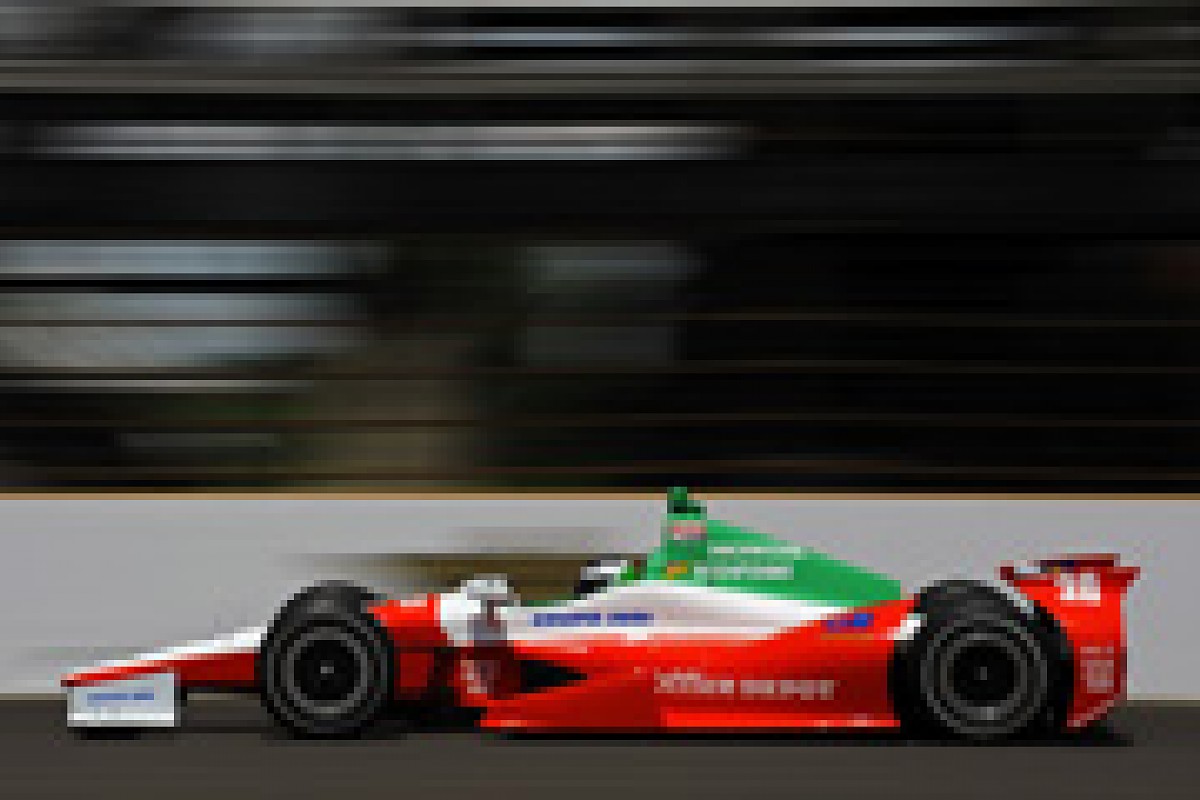 22. #30 Michel Jourdain
Rahal Letterman Lanigan Dallara/Honda
Qual speed: 222.893mph
The addition of a second car for Indy will be a boost to the Rahal squad, although Jourdain could have been forgiven for needing some time to get back up to speed after not having raced a single-seater since doing a handful of races for A1 Team Mexico in the 2007/8 season. His last - and until this weekend only other - start at Indy was back in 1996. That said, he spent most of Friday working on his qualifying set-up, so was understandably disappointed with where he ended up.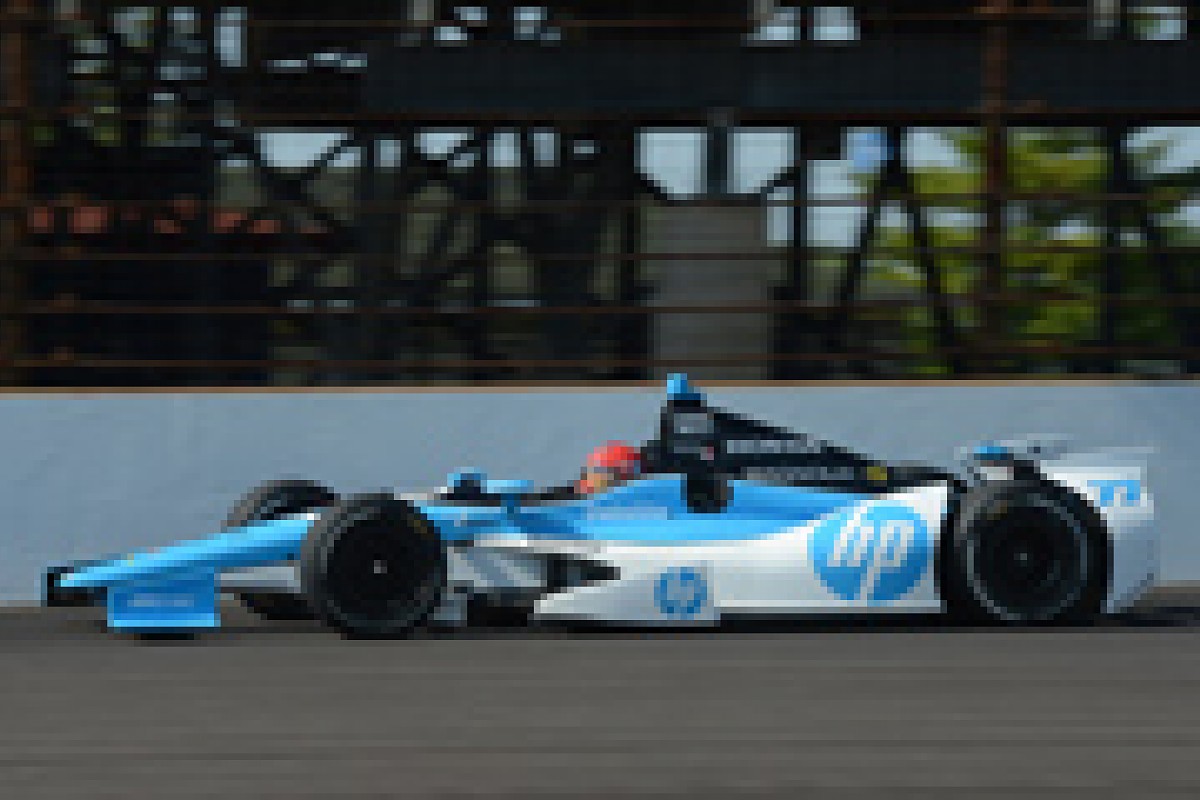 23. #77 Simon Pagenaud
Schmidt Hamilton Motorsports Dallara/Honda
Qual speed: 222.891mph
Despite his relatively lowly grid position, Pagenaud is optimistic about his prospects for the race ("I think we can do something really good") and relatively pleased with his pace. He still doesn't have a huge amount of IndyCar experience - despite his broad experience in almost everything else - but his initial pace during the opening phase of the season will already have marked him out as someone who can spring a surprise.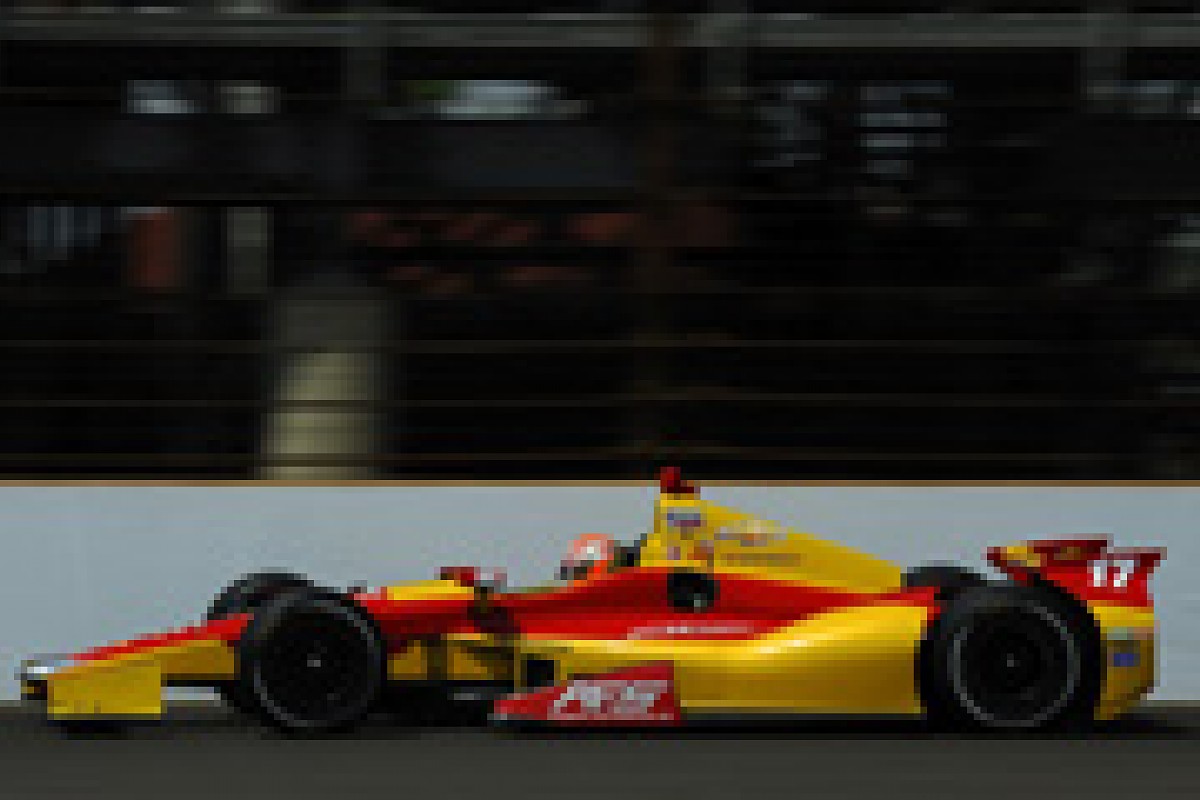 24. #17 Sebastian Saavedra
AFS/Andretti Autosport Dallara/Chevrolet
Qual speed: 222.811mph
The Colombian dropped back to Indy Lights this season after running a year of IndyCar in 2011, but he makes his return to the series in a one-off fifth Andretti entry this weekend. He missed some running in the lead-up to qualifying due to an engine hiccup, and was pleased to simply make it onto the grid without having to qualify on Bump Day.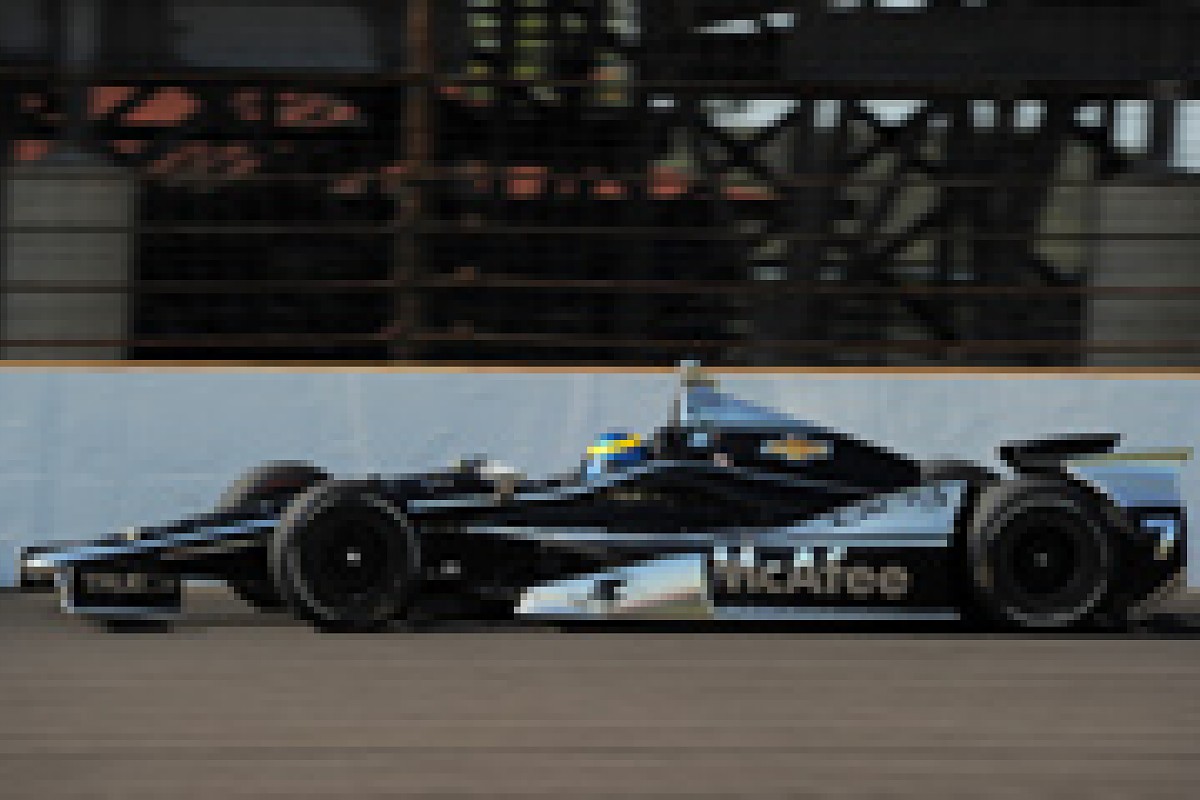 25. #7 Sebastien Bourdais
Dragon Racing Dallara/Chevrolet
Qual speed: 223.760 (Bump Day)
Having missed a lot of the build-up to the season-opener due to complications with his team's Lotus engine deal, Bourdais also lost some track time in the lead-up to Indy due to Dragon's switch from Lotus to Chevrolet. Nevertheless he claims to be satisfied with his pace, if a bit mystified by his lack of speed on Pole Day.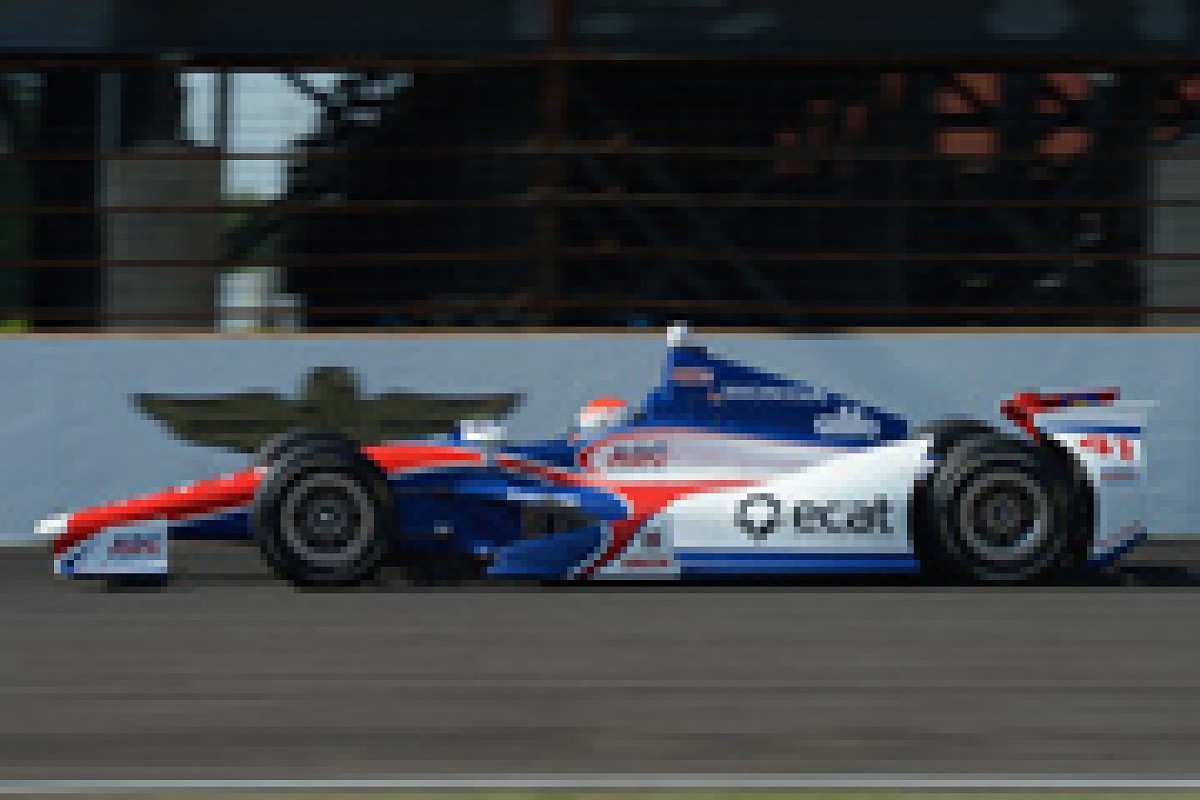 26. #41 Wade Cunningham
AJ Foyt Racing Dallara/Honda
Qual speed: 223.258mph (Bump Day)
Foyt's team added a second Indy-only entry for the New Zealander, who raced at Texas and Kentucky last year for Sam Schmidt Motorsport. This year marks Cunningham's first start in the Indy 500, although he has raced (and won) at the track several times in Indy Lights.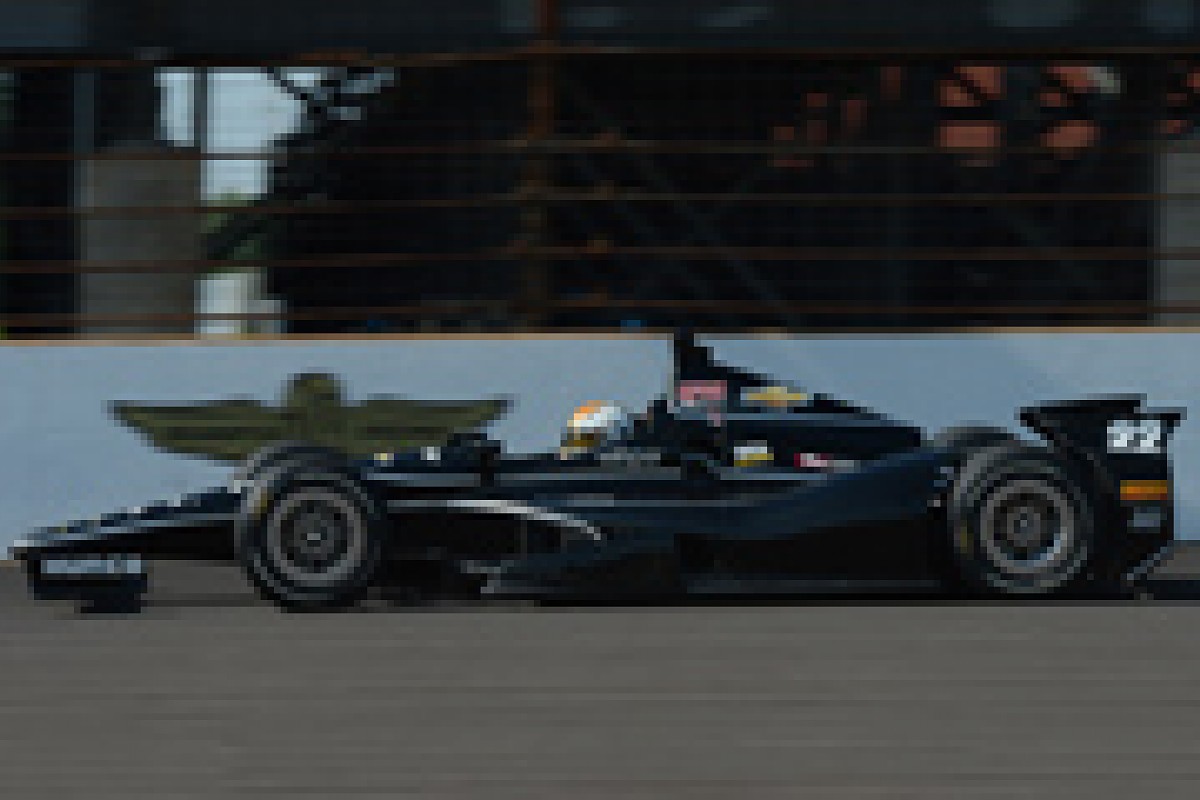 27. #22 Oriol Servia
Dreyer & Reinbold Dallara/Chevrolet
Qual speed: 222.393mph (Bump Day)
Indy will be Servia's first race with Honda following the team's defection from Lotus, and also his first race of the season with a team-mate after D&R established a link with Panther Racing. A crash on Pole Day forced him to qualify on Bump Day instead, although the Spaniard is still convinced that he can get a good result from the rear of the grid.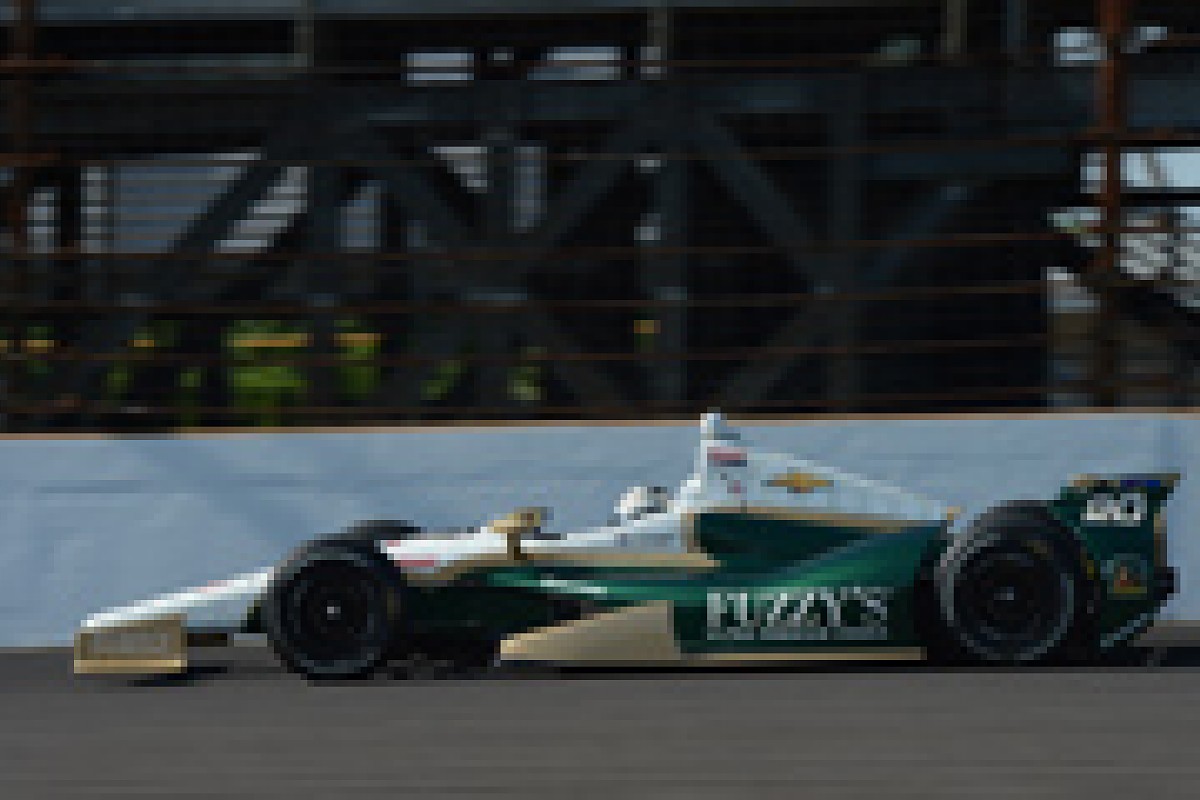 28. #20 Ed Carpenter
Ed Carpenter Racing Dallara/Chevrolet
Qual speed: 222.324mph
The grid's only owner/driver qualified in a hastily-built T-car after crashing his main car on Pole Day. Long considered an oval specialist, Carpenter's pace over the last couple of road and street course events has been pretty respectable, even if circumstances have conspired against him turning his speed into results.
29. #14 Mike Conway
AJ Foyt Racing Dallara/Honda
Qual speed: 222.319mph (Bump Day)
A shock non-qualifier for Andretti last year, Conway admits to being slightly disappointed at his qualifying position this time around. In keeping with most of his Honda brethren, he's more optimistic about his race package than his qualifying form.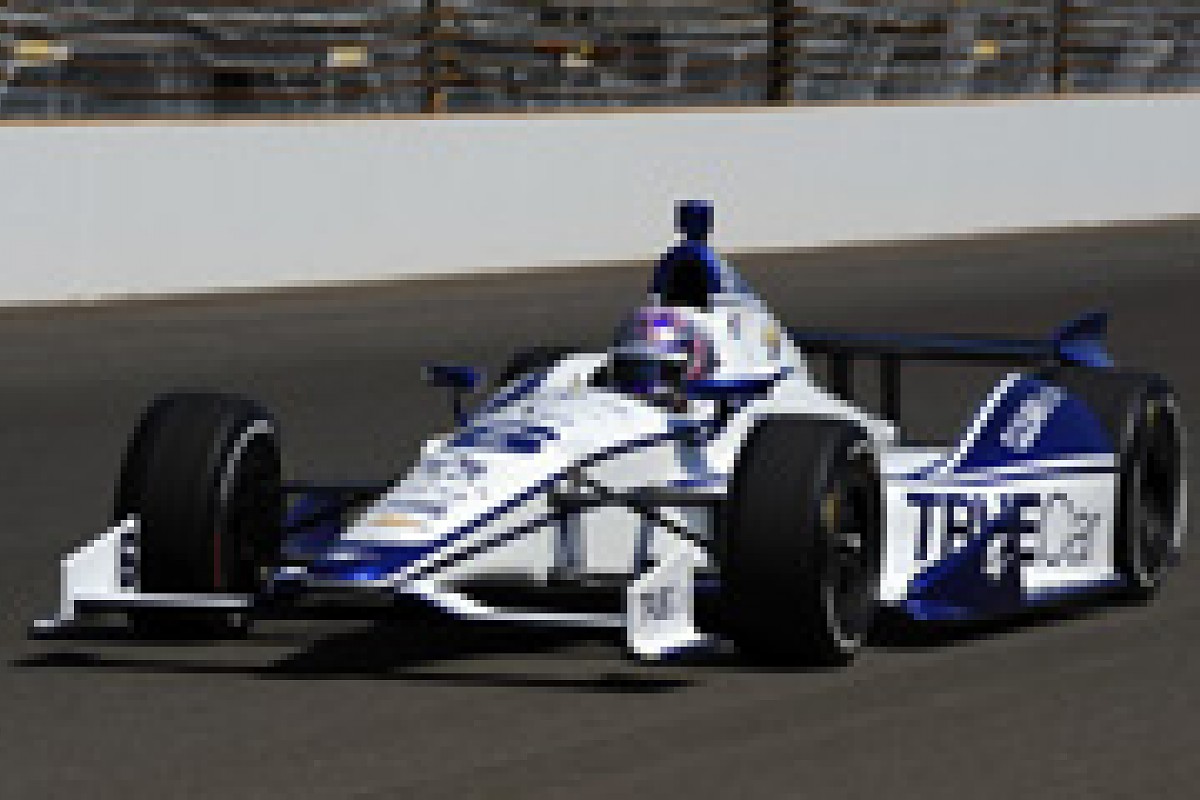 30. #6 Katherine Legge
Dragon Racing Dallara/Chevrolet
Qual speed: 221.624mph
Like Bourdais, Legge's preparations for the 500 were not helped by the team's sudden change from Lotus to Chevrolet engines, although the fact that both of the remaining Lotus-powered cars qualified behind her suggests that the horsepower gains that she inherited from the move have more than offset any set-up shortcomings.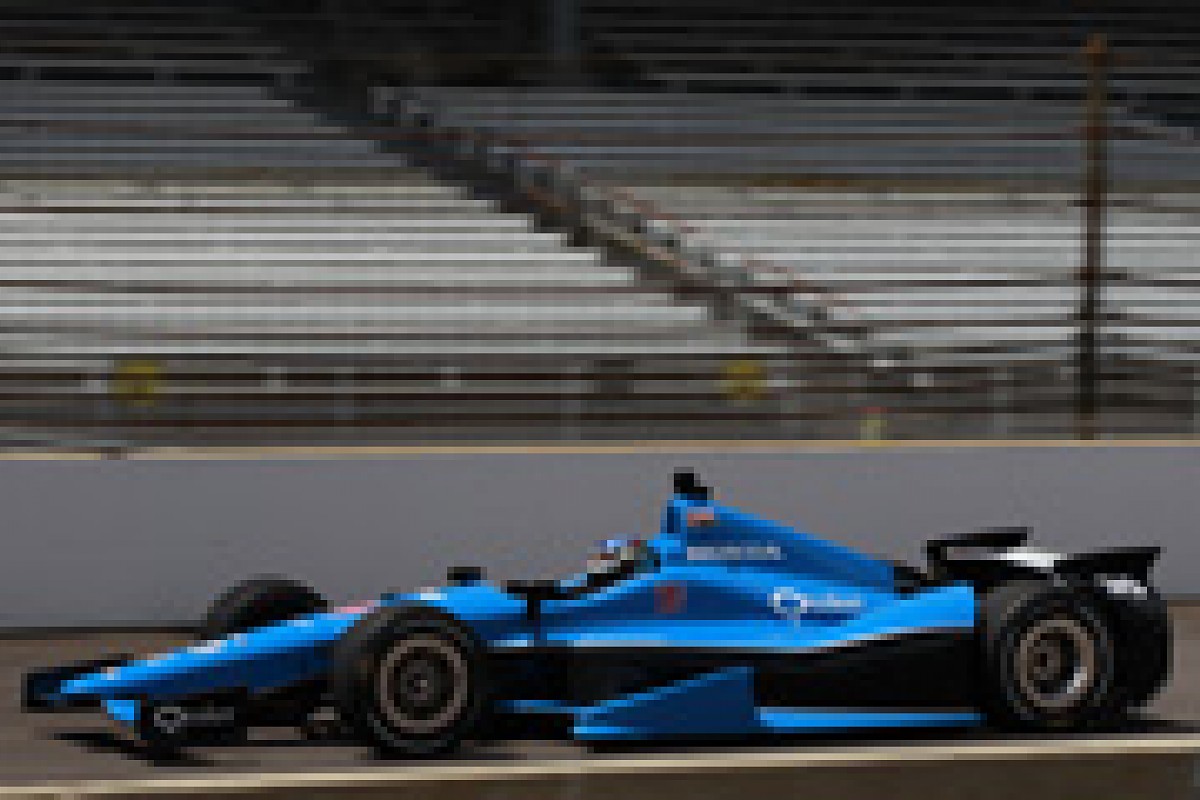 31. #39 Bryan Clauson
Sarah Fisher Hartman Racing Dallara/Honda
Qual speed: 214.455mph (Bump Day)
The USAC star, who will make his IndyCar debut this weekend in a second Sarah Fisher car, ran considerably faster on Pole Day than he did on Bump Day, but paid the price with a heavy crash. Mindful of not wanting to do the same thing again, he drove just fast enough to get himself into the field. (Although he admitted to being grateful that there was not any additional competition for the 33 grid spots).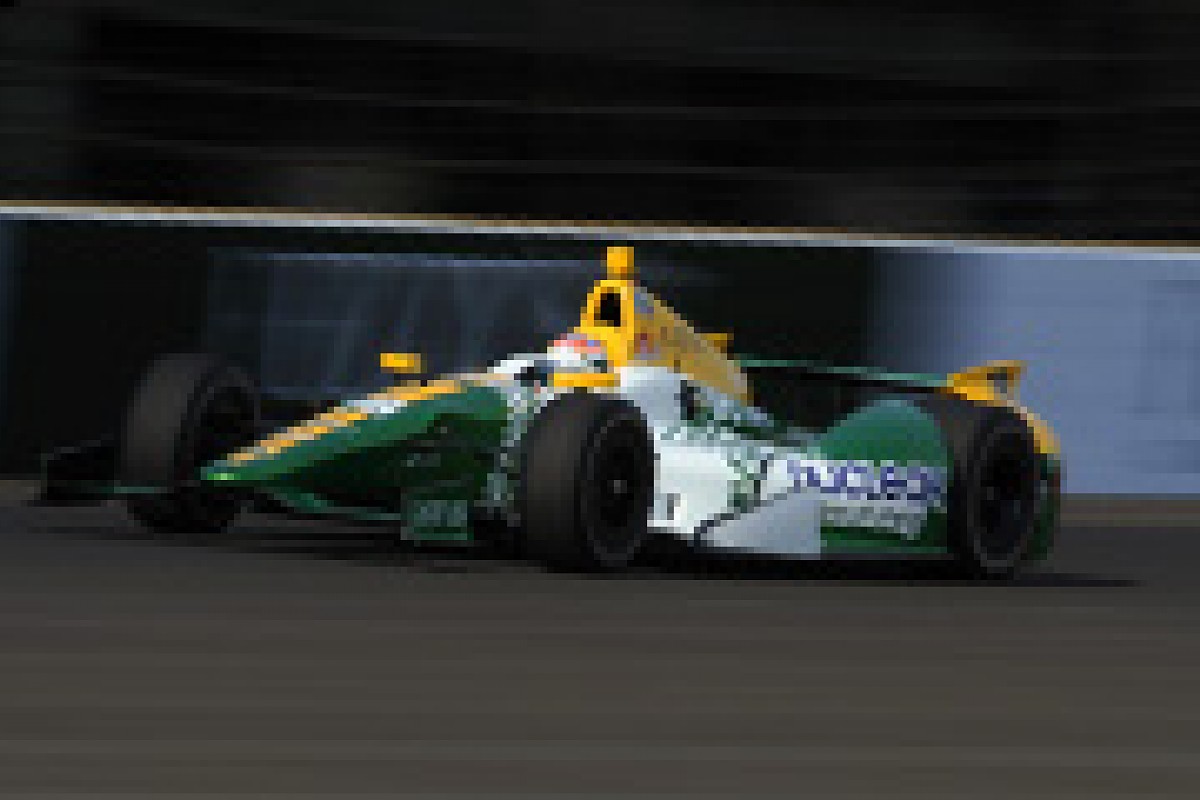 32. #78 Simona de Silvestro
HVM Racing Dallara/Lotus
Qual speed: 214.393mph (Bump Day)
Being quickest of the Lotus drivers will offer little consolation to the Swiss driver, who has been struggling badly for power right through the month. True, she was only 0.1mph off Honda-powered Clauson's time - but while Clauson could have gone quicker, de Silvestro's speed represented something close to the limits of what her car will do.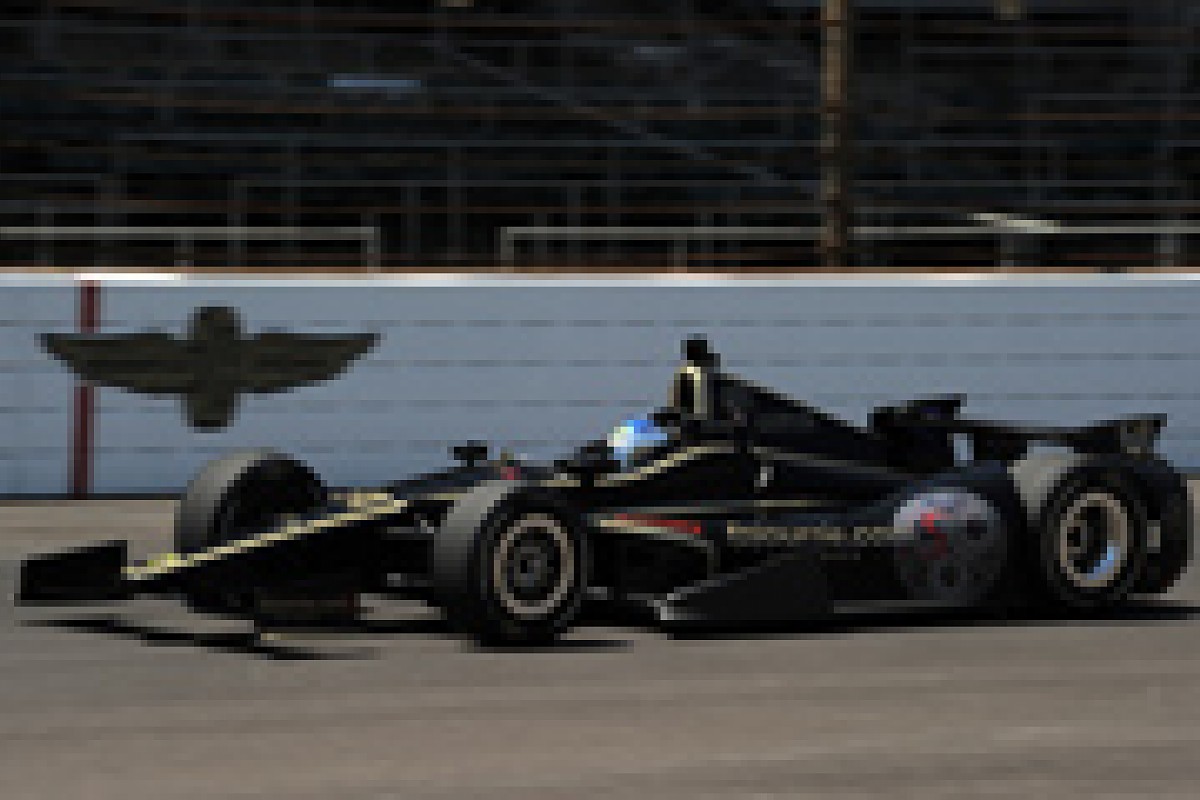 33. #46 Jean Alesi
Fan Force United Dallara/Lotus
Qual speed: 210.094mph
When the Formula 1 veteran signed up for his first Indy 500, squeaking onto the back of the grid with an average speed of just over 210mph is probably not what he had in mind. It's a safe bet that the 47-year-old will be treating this weekend as more of a bucket list opportunity than a chance to get a result.