Jenson Button tweeted at the weekend that motorsport can be so cruel; and he's not wrong. The sport is inherently dangerous and always will be.

The memorial service for Dan Wheldon © LAT
Inside a week, we have seen the deaths of Dan Wheldon at Las Vegas and now MotoGP coming-man Marco Simoncelli at Sepang.
Max Mosley last week made the point that, unfortunately, it often needs an incident to focus minds on safety and make progress. In the wake of any high-profile fatality, there is always much hand-wringing and a plethora of opinion, solicited or otherwise. Mosley is sensible when he advocates a scientific approach, rather than a knee-jerk reaction.
That rings truer than ever in today's media-saturated age, especially when any rent-a-gob thinks they have a point to make. Among all the noise, though, are people who should be listened to.
Sepang circuit chairman Mokhzani Mahathir, faced on Sunday with commenting on a fatality for the first time since the circuit opened over a decade ago, said of the Simoncelli accident: "This is a one-of-a-kind freak incident where the helmet came off and I am sure [motorcycling body] FIM and MotoGP will be looking into this."
Fixing a helmet more securely without increasing the risk of other injuries, particularly to the neck, is a tricky problem and needs the kind of scientific research that was carried out into the HANS device (a solution to a different problem).
After Wheldon's accident, opinions varied on whether the Las Vegas Speedway itself - and the fact that there were 34 open-wheel cars racing on it - was a contributory factor.
Politically, some might not like the answer to that. This, to me, is when you need to choose very carefully who you listen to.
Some say that you should not speak in the heat of the moment, that it's better to reflect and collect your thoughts first. Others hold that sometimes the heat of the moment is when you get the uncensored truth. I tend to go with the latter, and thought Dario Franchitti's comments were telling. Here's a rational, experienced, eloquent, multiple IndyCar champion who had been in the thick of the action.
"Within five laps people were starting to do crazy stuff - that early in the race," Franchitti said. "I want no part of it, full stop. I love hard racing but that, to me, is not really what it's about.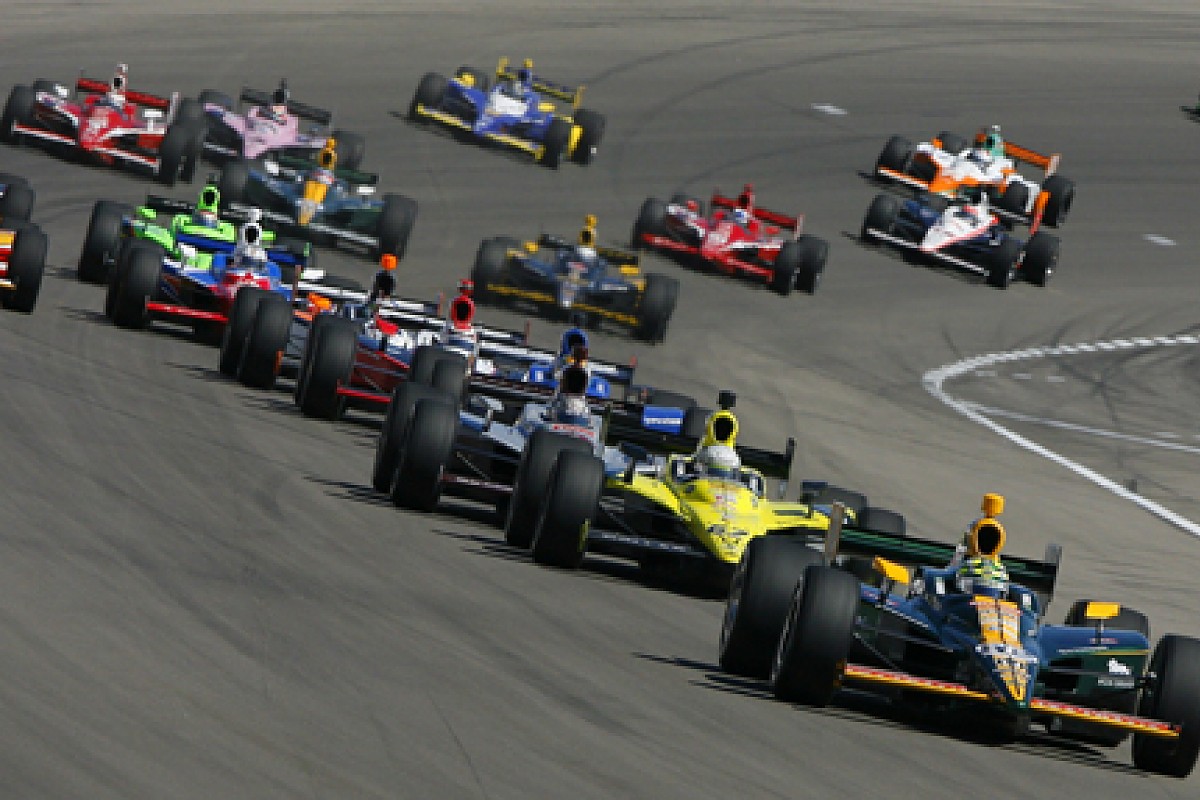 IndyCar champion Franchitti shared his memories of Wheldon with the media following the drivers' tribute parade at Las Vegas © LAT
"I said before we tested here - having driven the stock car here - this is not a suitable track and we've seen it today. You can't get away from anybody, there's no way to differentiate yourself, a car or driver; you're just stuck there.
"People get frustrated and go four-wide - and you saw what happened. One small mistake from somebody and there's a massive thing."
That, from Dario, is good enough for me.
Paul Tracy, on the other hand, didn't think the track or the numbers were particularly to blame. You have to remember that Tracy lives in Vegas, but he has never been the malleable sort. What he, a 20-year US-racing veteran, said that particularly rang true was the need to do something about the retaining fences, at speedways in particular.
I first met the Tracy family 25 years ago when I was covering national racing for AUTOSPORT and his father, Tony, brought Paul to the UK because it was the place to be. He wanted to know whether he should buy a Reynard or a Van Diemen FF2000 car for his son, who had cleaned up in Canada.
At the time it wasn't a difficult question - the Reynard was dominating and that's what I told him.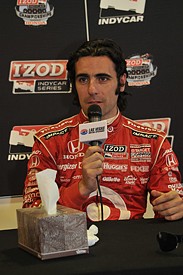 Paul Tracy in the early days of his IndyCar career © LAT
A few weeks later I was at Brands Hatch and there was Paul out in a Van Diemen. "I see you've taken my advice..." I smiled.
"Aww," Tony said, "Ralfy [Firman] is giving us a free one and it'll be good for the kid to learn in."
I wasn't convinced. The young Tracy, I knew, had a reputation for being quick but a tad wild. I told his father there was an awful lot of talent in the category and that Paul shouldn't expect to get around the Brands club circuit within a couple of tenths of the Reynards.
A short while later a driver - Martin Donnelly, if memory serves me - told Firman that Paul had said to him that he was sure he could find a tenth by hooking the right-front wheel into the dirt through Clearways.
Firman thought he was being wound up, but when assured he wasn't, hurried over to the pitwall. Just in time to see his car reduced to component form in the barrier...
A few years on, in 1991, Paul made his Penske debut at the high-speed Michigan superspeedway. Tony invited me over and I recall how he spent much of his time pacing around behind the stands.
He never found it easy to watch his son running in close quarters at those kinds of speeds. In the race Paul went hard into the wall and broke his leg...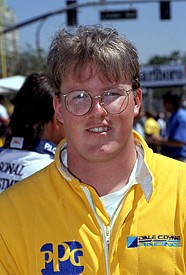 Tomas Scheckter leads a pack at Las Vegas © LAT
Jody Scheckter is no shrinking violet. A focused and pragmatic guy, he doesn't seem to enjoy watching son Tomas in similar circumstances and didn't mind admitting last week that he thought it was dangerous and wished he would pack it in.
The longer you do it, the more you roll the dice, and Tracy admitted that, after 20 years, the Wheldon accident has made him think seriously about stopping.
When you're young, you have to do it; as you grow older, you start questioning the worth.
"IndyCars should not race on ovals," Mosley said last week, somewhat contentiously. "It is a great American tradition, but it comes from an old concept that to get up to any sort of speed, you needed to climb up banking.
"That is just not necessary now. Cars are too fast for that sort of banking, particularly where it is too steep.
"The problem is, IndyCar has not really kept up. You cannot just decide you are going to change things overnight. You need a depth of scientific knowledge that takes many years to build up."
Many purists will no doubt vilify Max for that and claim that it is a political statement questioning the very culture of the sport in the US.
In some ways, though, what he says makes sense. It's a very different thing to run at those speeds in that environment in a stock car than to do so in an open-wheel single-seater, where wheel-over-wheel contact will result in a car taking off.
If you are going to race in these circumstances, it seems obvious that you need to limit the opportunity for cars to become airborne; you need to give them something better to hit than retaining fences complete with steel cables and posts; and you need to improve head protection.
The point about the fencing is not just limited to speedways. In '93 I watched Tracy win the Toronto Indycar race. I'd walked the track and felt that it was much as you would see anywhere in Europe. Three years later, I watched footage of Jeff Krosnoff's fatal accident at the same venue, in which track marshal Gary Avrin also lost his life.
I was somewhat shocked to see unprotected lamp-posts in front of the debris fencing, one of which was hit by Krosnoff.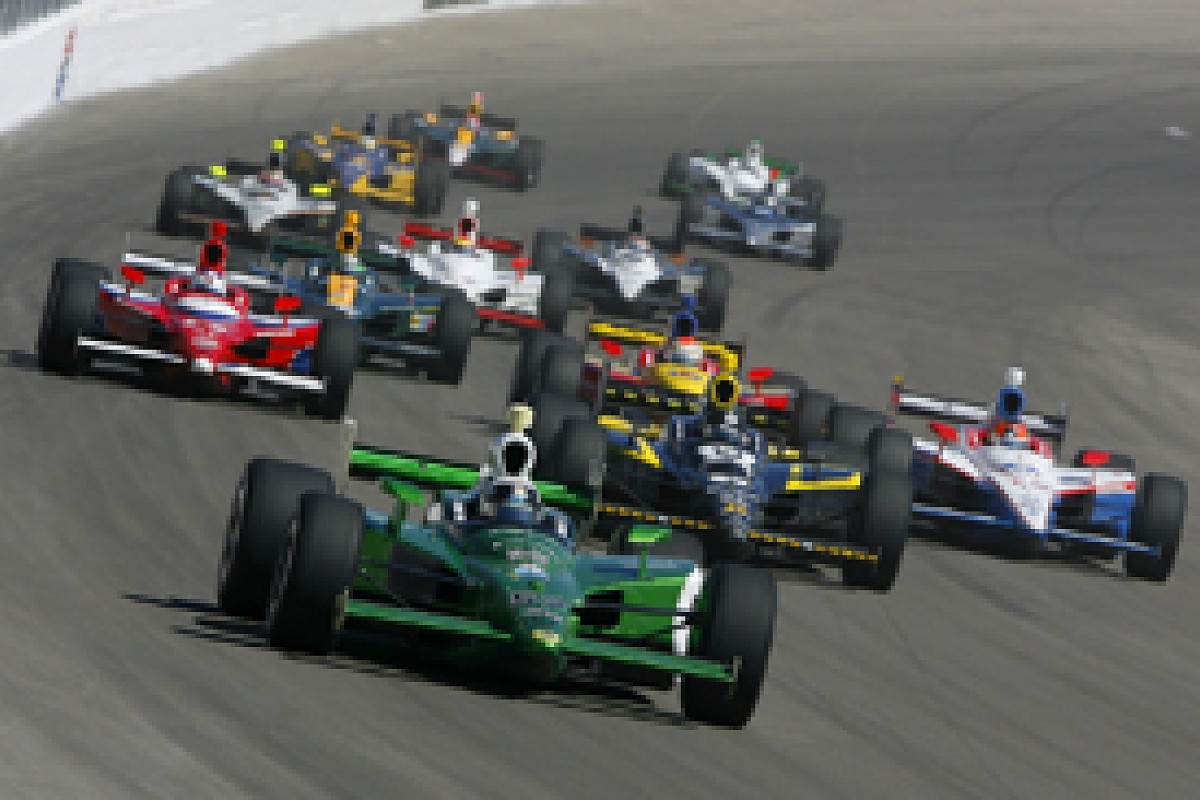 Wheldon and Tracy run together in practice at Las Vegas © LAT
"I think there needs to be improvement made in the catch fencing," Tracy said last week.
"There's been so much improvement done with the SAFER walls, and head and neck restraint systems, and the seats and the cars have got safer and safer.
"But what's really stayed the same is the catch fencing along the walls.
"That's stayed the same over the past 100 years, and my thoughts are, why can't we have some kind of ballistic safety glass that will still allow the fans to see the race track but will keep the cars from getting tangled in the catch fencing like a spider web?
"Maybe that's the next thing that needs to happen."
He's right, of course, but the barrier - no pun intended - would undoubtedly be cost. Whether it should be, is a different question.
It's ironic that Wheldon had been testing the new-specification Dallara IndyCar that has partially enclosed wheels to prevent cars becoming airborne. That has to be good, but some will tell you that if that threat abates, driving standards will deteriorate.
People will start to drive them like stock cars. It may lead to less-serious accidents, but there will be more of them.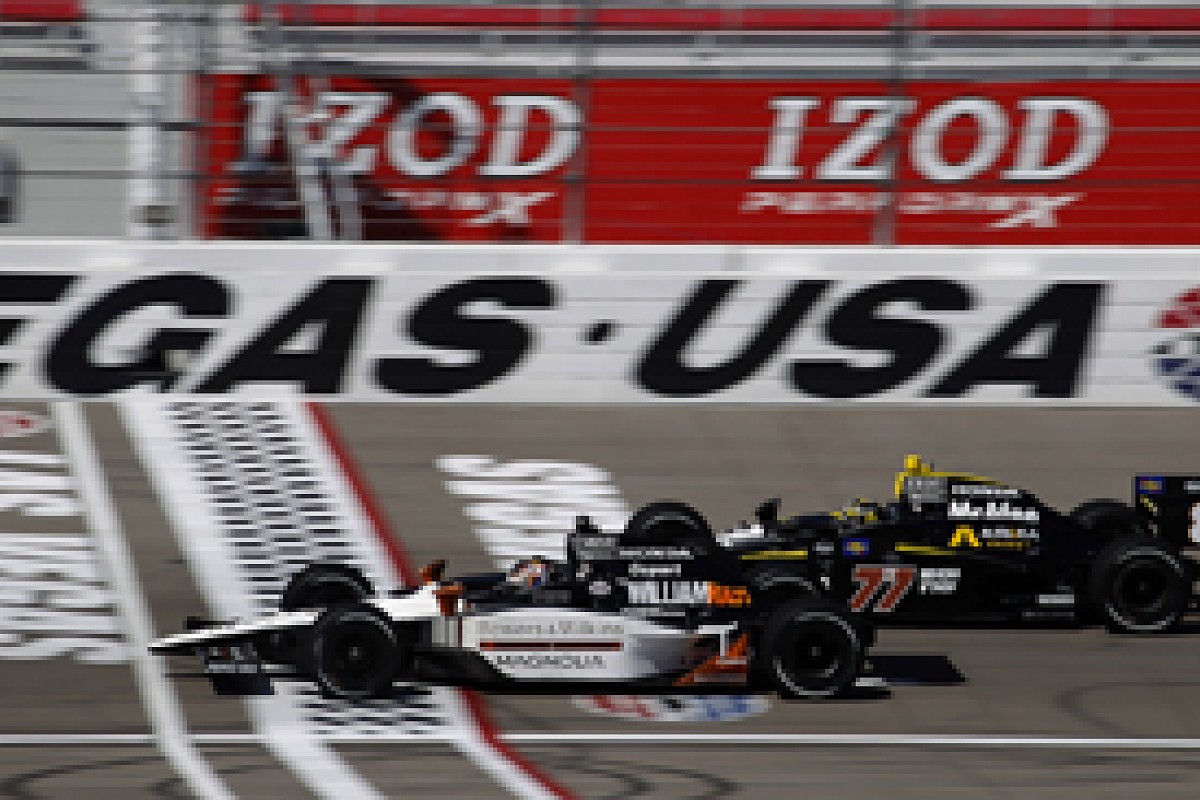 Dana lost his life when he hit a stationary car in practice at Homestead in 2006 © LAT
And, at those speeds, in those cars, that would certainly be a concern because even if you have dealt with head protection and fences and take-offs, there is precious little you can do to stop the kind of accident that claimed Paul Dana's life at Homestead in 2006, or the one in which Alex Zanardi lost his legs.
More robust driving could well lead to more stranded, stricken cars on the track.
Just a few hours after hearing about Wheldon as we left Korea, I saw Felipe Massa's parents checking in for their flight.
I couldn't help reflect that they were doing so solely due to the advances in helmet design that the FIA initiated a decade ago and made mandatory in 2004.
We can only do what we can do. But perhaps the time has come for us not to be slaves to tradition or aesthetics. If lives can be saved by canopies or by cage-like head protection, is that not a route we should be going down?