It was the perfect storm: the vaunted Indianapolis 500 had lost its heart and its way since The Split and heroes on track were as scarce as major newspapers in the IMS press room. Indy needed an injection of adrenaline, an exciting storyline and somebody new to cheer for. It got all three in less than 10 minutes.
When Danica Patrick took the lead late in the 2005 Indy 500, the roar from the grandstands resonated across the country's television sets and all the way into barbershop conversations. This pretty, feisty, 100-pound American woman had driven open-wheel racing back into the mainstream and gave the comatose Indy Racing League an instant Q Rating.
For seven seasons Patrick has been the face of the IZOD IndyCar Series which, depending on your view, was either the best thing possible or, if you were a purist, false advertising. And now that she's headed for NASCAR full time in 2012, there's either hand-wringing or joyous celebration from inside the IndyCar paddock.
"It will be noticeable that she's gone but not as devastating as it would have been a few years ago," reckons ABC/ESPN analyst Scott Goodyear. "The series was struggling for attention and it would have been a huge hit. Danica was the only story back then and now she's just one of them. I think the racing is the best story now."
But nobody has ever generated more fans, news or money for a handful of shining moments than this 29-year-old dynamo from Roscoe, Ill. From that timely pass of Dan Wheldon into the history books at Indy in 2005, to her lone victory at Japan in '08 and some memorable wheel-to-wheel duels on fast ovals, Danica's highlight film isn't quite as extensive as her footage on national television commercials.
"I always thought if she was successful, she'd be huge," declares Bobby Rahal, the man who made it all possible when he signed Patrick in 2001 and put her on the fast track in the USA. "She was a good looking young lady doing something in a man's world and if she could drive, well, it was a huge hook. I guess I presumed she'd be in TV commercials and in Hollywood some day."
Yet, again, it was all about timing. NASCAR had no female star and Danica was exploring new territory. Janet Guthrie, Desire Wilson, Lyn St. James and Sarah Fisher had all broken ground at various times in IndyCar racing but none of them packed Patrick's panache.
Did she have better equipment than those pioneers? Damn straight. But she also did something with it. A third at Indianapolis in 2009 and fifth in the point standings, a pair of seconds at Texas and Homestead in 2010, three pole positions and the ability to bring it home in one piece should have proved she was more than just a pretty face. She also had the emotional make-up of a guy. She didn't cry if things didn't go her way; she got pissed.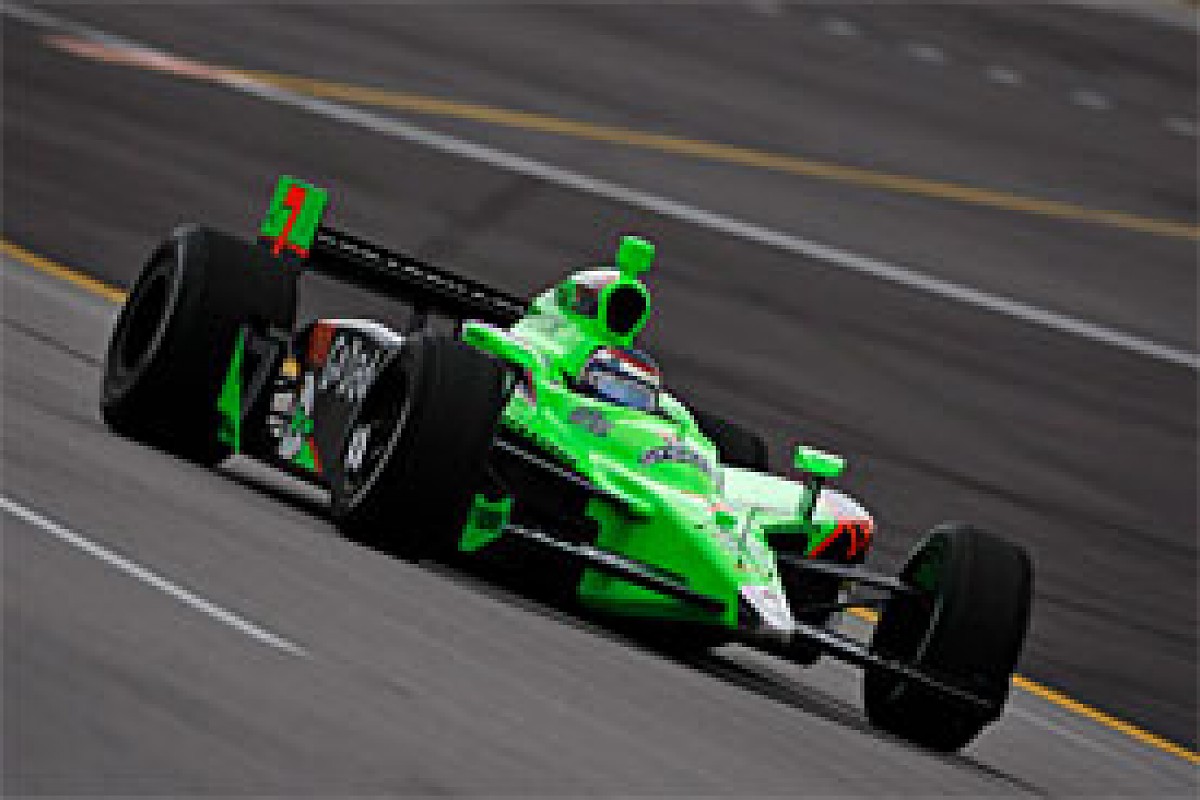 Patrick has scored just one win in IndyCars © LAT
"I'd never seen a woman with that kind of competitive attitude, except maybe Desire Wilson," continues Rahal, speaking of the only woman to ever win a race in Formula 1 cars (the Aurora British series).
"Danica had somewhat of a killer instinct in her and that's how she drove at times. But she also drives pretty smart and doesn't make many mistakes. She had a drive I'd never seen in other women."
Adds former team-mate Tony Kanaan: "Danica is mentally tough - you have to be to survive in this business - and her determination is keen as well."
Considering she was weaned on road racing, caught Rahal's eye by finishing second in the British Formula Ford Festival and did a good job in the Atlantic Series, it was a bit of a shock to find that, in an IndyCar, she was much more competitive on ovals. And, in the end, that's what has driven her to stock cars.
"I only drove an oval once in Atlantics at Milwaukee but I liked it immediately," she recalls. "And that's what I like about NASCAR: it's all ovals except for two races. IndyCar is getting more and more top heavy with road and street courses and this figured into my decision. I also like stock cars because they're not so fragile; you can be more aggressive in them."
Her average finish on an oval has been 10th and, since the merger of IRL/Champ Car to form the IZOD IndyCar Series, she's struggled mightily in qualifying on road courses and usually starts way back.
George Klotz, her chief mechanic at Andretti Autosport, comments: "She's got it up here and here," pointing to his head and heart, "and that's why she made it this far. But physically it's very tough and that's the one thing she can't control."
Before IndyCar instituted the weight rule, Patrick started on the front row at Mid-Ohio and Sonoma. "I think the weight rule offset her lack of strength," says Paul "Ziggy" Harcus, team manager for Andretti.
Rahal, who campaigned her in the IRL in 2005-'06 at Rahal Letterman Racing, says that goes against her style.
"To be fast on a road or street course, you must manhandle the car, and that's not her," observes the three-time CART/IndyCar champ. "She's a smooth driver who's done reasonably well on ovals but you've got to stand up in the seat to road race an IndyCar."
Sure enough, the disparity is glaring. Her average start on a road course is 17.5, compared to 8.4 on ovals.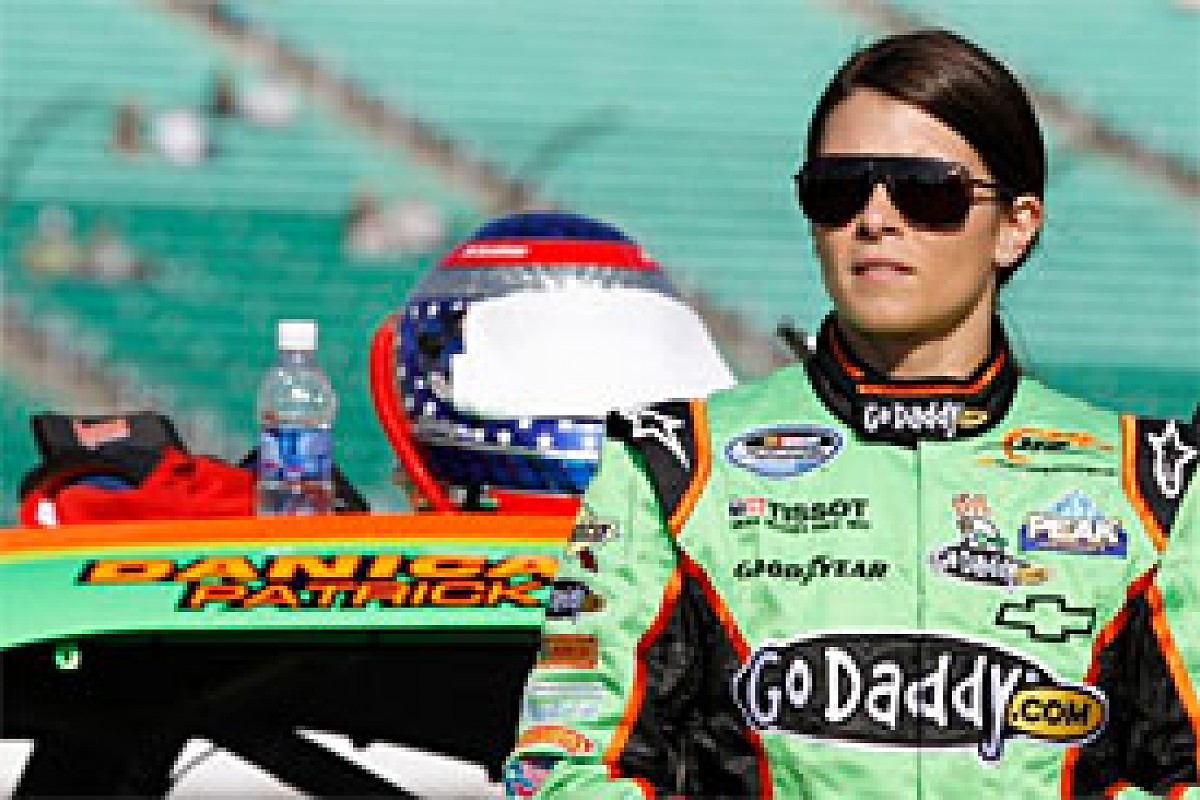 Can Patrick achieve in NASCAR what she didn't achieve in IndyCars? © LAT
Whatever, her results didn't justify the massive media coverage she received compared with a lot of her competitors. While it wasn't her fault that cameras were always on her or that sportswriters hung on her words, it nonetheless rubbed many IndyCar people the wrong way.
"I know I'm from another generation but racing's all about winning," says Kanaan, one of the most popular and successful IndyCar drivers of the past decade. "That's how you get your job, how you move up and how you get recognised. I'm not saying it's right or wrong but Danica made it because she did OK. She's the best woman I've ever seen. But now they need her because she's famous."
When Motorola, Peak Performance and Go Daddy began peppering the airwaves with her commercials, the haters said Patrick was more concerned with her profile than her performance.
"I don't think so," Klotz responds. "I didn't see that. She handles the distractions well. It must be hard to run two series at once yet I don't see that her performance dropped. I don't think it affects her that much. Her whole life is committed to this. She doesn't want kids, she's completely into racing."
But Goodyear wonders what might have been if Danica Mania hadn't broken out. "Would she have become a stronger driver on road courses a la Will Power if she had just been 100 per cent absorbed by racing and not had to do all the marketing and PR?" muses the former CART/IRL regular. "I don't know. I wonder if she'd have developed more, considering her background."
Of course, what everyone wonders is who takes her place, how does TV view her departure and how much will it hurt IndyCar?
"Simona de Silvestro has done a great job," replies Goodyear, commenting on the only other woman who runs IndyCar full time. "Simona is quick, she gets it, she speaks well and she's made a lot of fans the past two years so she's probably the best opportunity. She just needs a new car."
Rich O'Connor who, along with Terry Lingner, produces the IndyCar programmes for Versus, understands that replacing Danica won't be easy.
"If somebody out there can put together some decent races, maybe that becomes a story but Danica is a very strong marketing presence and reaches across several platforms," he comments. "She gets a lot of exposure and she's seen outside the IndyCar world. With regard to ratings, I think the impact is still to be seen."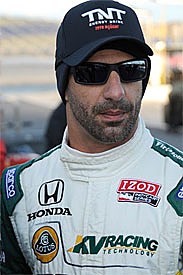 Tony Kanaan © LAT
ABC/ESPN goes out of its way to hype Patrick during its NASCAR telecasts but will no longer have that storyline for IndyCar.
"I think everyone at ABC knew Danica wasn't staying before they agreed to sign up through 2018," reasons Goodyear, referring to the IndyCar Series' new contract, "but were they concerned? I don't think so."
"Danica has a lot of fans but it's ridiculous to believe IndyCar won't survive because of one person," adds Kanaan, who hasn't spoken to Patrick in a couple years. "Sarah [Fisher] was the most popular before Danica and things went on after she lost her ride.
"I'm not saying we'll be better without Danica; I'm just saying it's not going to bankrupt the company and other people will make news. Danica's gone but Go Daddy is staying in IndyCar. That tells me a lot."
She hasn't brought back the fans at Milwaukee and Loudon, TV ratings remain stagnant and the media circus around her has moved south. But Danica still sells more merchandise than the rest of the IndyCar line-up combined and fans flock around her pit and transporter to get a photo or a glimpse.
Love Danica or loathe her, there's no denying that IndyCar will miss her. However, her departure won't be fatal and there's a good chance that, after about 200 laps around Bristol, The Princess might be pining for the old neighborhood.
Danica's best drives
Her breakthrough victory at Motegi in 2008? Her second place at Belle Isle the previous year? The day she drove into the history books at the Indianapolis Motor Speedway by becoming the first woman to lead the world's most famous race? No, none of those achievements make it into Danica Patrick's top five IndyCar performances and, for good reason: they don't deserve it. Being in the right place at the right time played too big a role in those results.
However, here's a quick glance at her best work in an IndyCar (although not counting her rookie qualifying run at Indy in 2005 when the car snapped sideways in Turn 1 but she never lifted and wound up fourth fastest).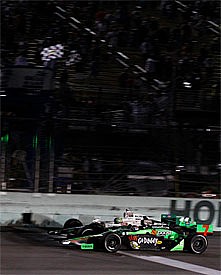 Patrick beats Kanaan by inches at Homestead in 2010 © LAT
Homestead 2010: There was no love lost and no quarter given for the final 20 laps as Patrick battled Andretti Autosport team-mate Tony Kanaan like it was their last day on earth. She finally beat him to second place (behind the dominant Scott Dixon) and if anybody had previously thought Danica lacked "ovaries," they weren't paying attention to that race.
Texas 2007: The fastest, meanest, scariest track on the series yielded an appropriate and typical Wild West finish and Patrick was right in the middle of it. She went wheel-to-wheel with Sam Hornish and Kanaan on the 1.5-mile oval in the closing laps to take third place and earn some paddock respect in the process.
Indy 2009: On a place that favours her smooth, smart, steady style, Patrick started 10th and steadily worked her way toward the front to finish third, just behind Dan Wheldon and ahead of Will Power, Dixon and Dario Franchitti.
Texas 2010: Another ballsy performance as she fought off Marco Andretti, Dixon and Franchitti to score second place behind winner Ryan Briscoe. No fuel strategy or lucky-dog passes. She ran strong all night.
Milwaukee 2007: Sure, her finish in 2006 at State Fair Park looks much better on paper (climbing from 14th to fourth) but her finest short-track moment ended with a DNF and a "Kodak moment." After dropping back on a long pitstop, she charged through the field and passed Tomas Scheckter, Scott Sharp, Vitor Meira, Patrick Carpentier, Bryan Herta and Dixon before tangling with Wheldon as they fought for fourth place. She confronted the Indy winner and gave him a piece of her mind, followed by a little shove.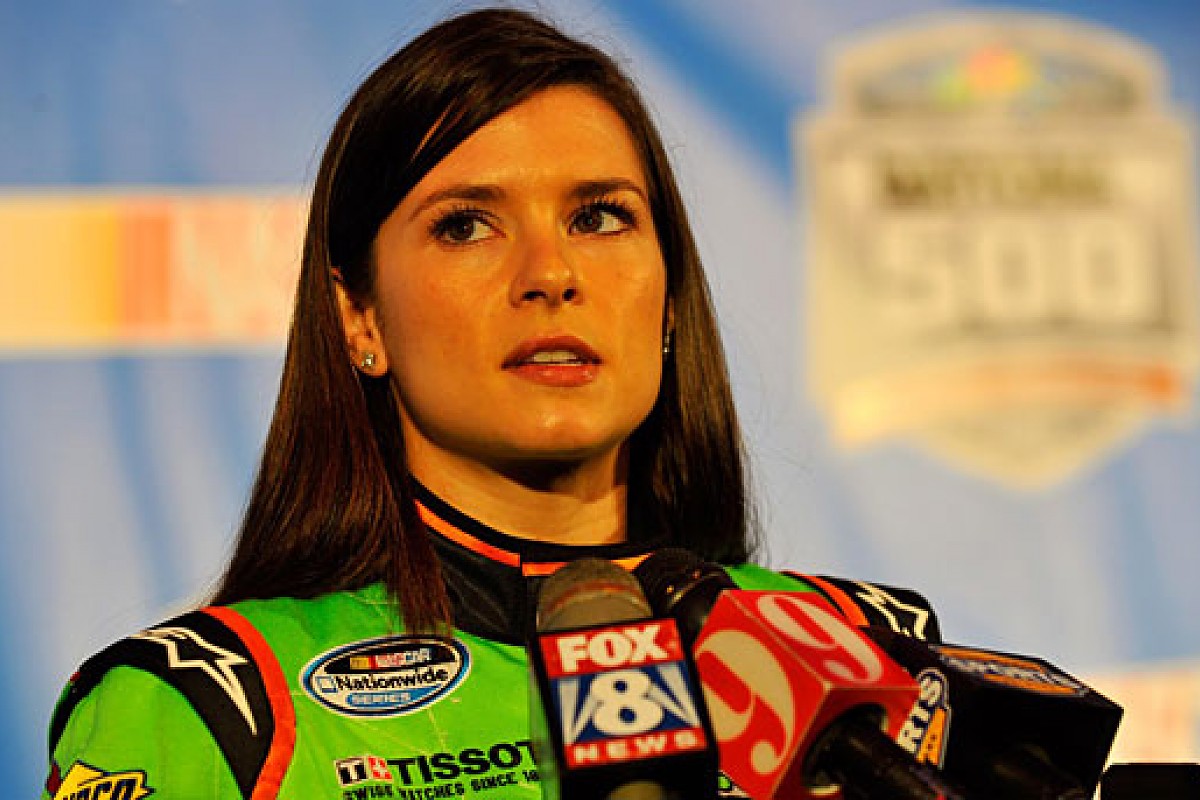 Subscribe here to read Racer magazine online every month.
You can also keep up to date with US motorsports news by signing up to Racer's daily newsletter.