Ex-Formula 1 driver Jan Magnussen has been dropped from the Corvette Racing line-up for next year's IMSA SportsCar Championship after 16 seasons, Chevrolet has confirmed.
The General Motors brand has finally revealed the anticipated departure of the 46-year-old Dane, announcing that he will be "exploring new driving opportunities for 2020 away from Corvette Racing".
The move brings to a close Magnussen's stint with the factory Corvette operation that has encompassed four class victories in the Le Mans 24 Hours and a pair of titles in both the American Le Mans Series and the IMSA SportsCar Championship.
The departure of the former Stewart and McLaren F1 racer, the father of current Haas driver Kevin, also means he will not be part of the Corvette Racing Le Mans line-up next year when it will race the new mid-engined C8.R that will come on stream in January's IMSA opener at Daytona.
Chevrolet has yet to announce that Jordan Taylor, who raced with the marque at Le Mans in 2012-17, will replace Magnussen, stating that it will reveal details of its 2020 programme later this year.
Magnussen said: "I'm fortunate to have had such a long career with Corvette Racing.
"When I joined the programme in 2004, I never thought this would be my home for the next 16 years.
"I'm very proud of the championships and race wins we achieved together against very tough competition — thanks to everyone at Corvette Racing for the good times and memories."
Chevrolet vice-president of performance and motorsports Jim Campbell thanked Magnussen for his "dedication and professionalism during the past 16 years".
"Jan has been a key part of the growth and success of Corvette Racing," he said.
"His experience and insight have been invaluable."
Magnussen joined Corvette Racing in 2004 for Le Mans and the ALMS enduros at Sebring and Road Atlanta.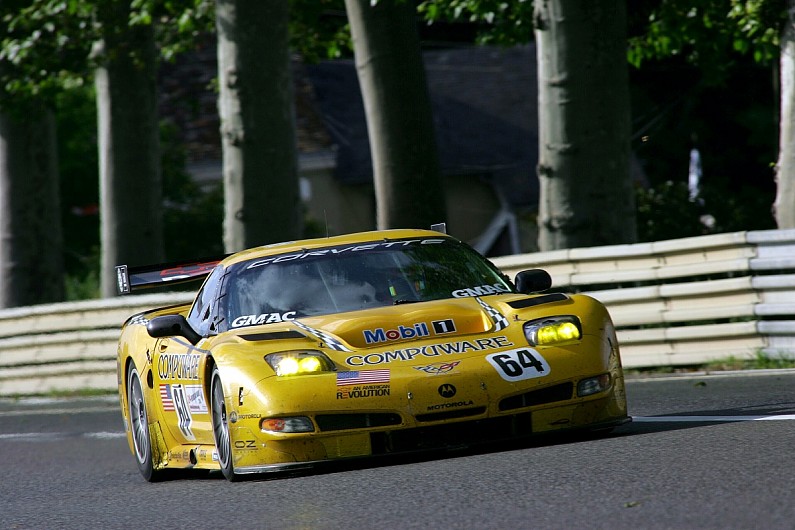 He took GTS victory on his first appearance with the team at the French enduro, driving a Corvette C5-R shared with Oliver Gavin and Olivier Beretta.
The trio went on to complete a hat-trick of victories in the renamed GT1 division with the C6.R over the next two years.
Magnussen won the ALMS GT1 crown with Johnny O'Connell in 2009 and the GT title with Antonio Garcia in 2013.
He and Garcia subsequently took the IMSA series GT Le Mans title in 2017 and '18 after the merger between the ALMS and Grand-Am.
Over his 16 seasons with Corvette racing, Magnussen made more than 150 starts with the team, taking 35 victories and claiming 17 pole position.
Magnussen says goodbye to Corvette
Magnussen has revealed that he has no thoughts of retirement.
"Even though this is the end of the road at Corvette Racing, I'm not done behind the wheel just yet," he said.
"Racing is in my blood, it's a part of who I am, and I intend to continue to keep racing in 2020 and beyond."