In association with
The outright hill record at Shelsley Walsh came under serious attack over the weekend as Sean Gould posted the second-best time in the 115-year history of the Worcestershire hill climb.

Driving his 700bhp Gould GR59, Gould set a stunning best of 22.73 seconds to get within 0.15s of the current record set by Martin Groves in August 2008.
With Alex Summers ending the weekend also with a best of 22.83s in his DJ Firestorm, there is every prospect of the famous record being broken when the British Hillclimb Championship returns in 2021.

Gould and Summers took advantage of perfect late summer weather to join three other members of the sub-23s class at the historic 1000-yard rush up the side of the Teme Valley.
Aside from Groves, only Scott Moran (22.83s) and Jos Goodyear (22.86s) had previously broken the 23s mark and the record has appeared out of reach over the last five seasons. Groves' record is the longest-standing in the Shelsley Walsh history.
Although this year's British Hillclimb Championship was cancelled due to the COVID-19 pandemic, which has battered the traditional historics events calendar in 2020, the signs are that the 2021 title race will be incredibly hard fought and both Gould and Summers used this weekend's Shelsley event as preparation for next year.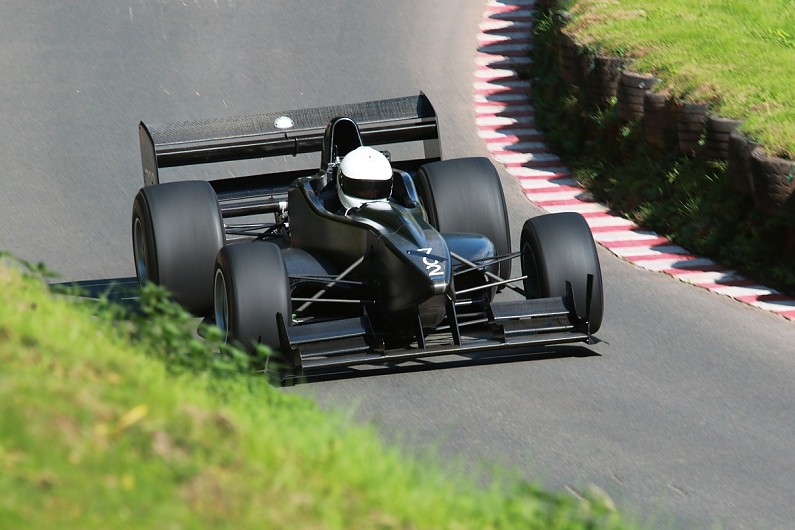 On his best runs, Gould topped 140mph before braking for the Esses and crossed the finish line at more than 160mph. On his 22.73s climb, Gould had a slide on the exit of bottom 'S' that could have cost a fraction of a second and taken the outright record.

Summers said: "We've gone from a V6 to a V8 engine and gained about 100bhp. I did some computer simulations and I thought a 22s was possible.
"All credit to Sean for what he has done. I think if you could glue together all the best sectors, you could be looking at the hill record."
Autosport has produced a standalone special magazine to celebrate our 70th birthday. All current print subscribers will receive a copy for free. To order your copy of the 196-page Autosport 70th Anniversary issue, please go to: autosport.com/autosport70th