In association with
A new campaign has been created to offer support to apprentices involved in historic motor racing who have been affected by the coronavirus pandemic.
Apprentice Lifeline has been founded between organisations Hero2Help and StarterMotor which will support young apprentices, including those who have lost opportunities during the COVID-19 lockdown and will help them find new opportunities once restrictions have lifted.
"Our objective is straight forward - to put young people in old cars, whether they are apprentices or simply enjoying driving them. If we don't succeed our whole community will begin to disappear," said David Withers, chief executive of StarterMotor.
Callum Staff, one of the young apprentices who has been restricted by the lockdown, said: "This programme should help apprentices, any help is welcome.
"I'm one of the lucky ones as I have a job at a company specialising in preparing pre-war Aston Martins which I combine with my time at college.
"StarterMotor invited me to take part in a rally at Bicester, help at an auction and attend the Goodwood Members meeting, but understandably none of that happened.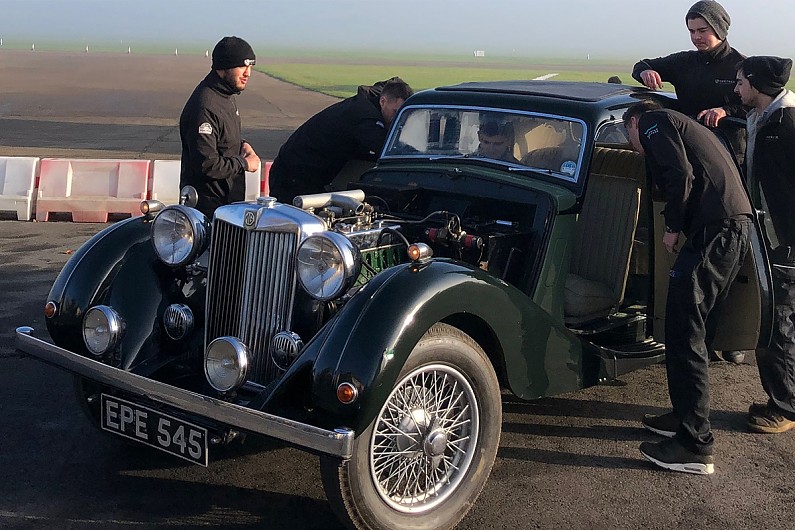 "This industry is volatile at the best of times, some companies are being forced to shut down so it is a difficult time.
"Although I'm relatively confident in my employment, the biggest issue is if push comes to shove the apprentices will be the first out of the door.
"I know other apprentices in smaller companies who are quite concerned they may not be able to return to work.
"It's a worrying time, there are others with no jobs or support."
The Apprentice Lifeline campaign is part of the Hero2Help programme, which also promotes the Table Top Virtual Rally Championship which has to date raised more than £12,000 for the NHS.
Anyone interested in supporting the Apprentice Lifeline should visit the campaign's JustGiving page.