In association with
The great all-round drivers from across the history of the sport will be the central theme for this year's Goodwood Festival of Speed.
'The Maestros - Motorsport's Great All-Rounders' will be honoured and the first name to be confirmed is Belgian ace Jacky Ickx, a successful competitor in sports cars, touring cars, Formula 1, cross-country rallying and motorcycle competition.
Ickx said: "The Duke of Richmond has built up a monument based on respect and with that special touch that we probably call soul.
"Without doubt it's touching to have been invited to such a celebration.
"Years ago, we were freelance in a way: we could race everywhere, in different categories - it wasn't a narrow path.
"The driver, however good his talent is, only represents the know-how of the entire team.
"If you receive a good car, as I have often, it is easy to win.
"My results and my part in the Festival of Speed are recognising that most of the work was done by people you never see, and I am sure that the event will be another fantastic occasion with a special atmosphere."
The four-day Festival of Speed set a new attendance record of more than 200,000 in 2019, and as well as drivers and riders, the '20 event will feature a line-up of teams and manufacturers who have taken on and conquered motor sport's greatest challenges.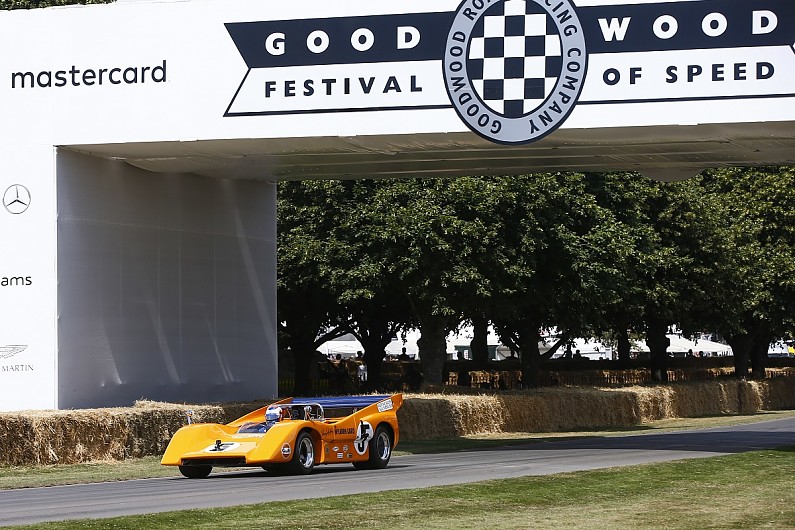 The event is set to honour the careers of versatile all-rounders including Achille Varzi, Tazio Nuvolari, Sir Stirling Moss, Jim Clark, John Surtees, Dan Gurney and Graham Hill.
Teams and manufacturers to be celebrated will include Mercedes-Benz, Alfa Romeo, Ferrari, Porsche, Lotus, Honda, McLaren, Ford, Williams, Penske and Ganassi.
The Duke of Richmond commented: "The heyday of the Goodwood Motor Circuit coincided with a time when some astonishing talent could be seen winning in different cars from one week to the next or even during the same race meeting.
"It is this level of artistry which we will be paying tribute to.
"I am delighted that Jacky Ickx will be leading the celebrations of this very exclusive group at the Festival of Speed and bringing together drivers, manufacturers and teams who have been captivating motor sport fans of all interests for so long."
This year's Festival of Speed takes place from July 9-12.