In association with
The first Sauber C9 Group C sportscar built returned to the track for the first time in 30 years last week at Donington Park, and will race again this year.
Eventually developed into a Le Mans 24 Hours and World Sportscar title-winning package for 1989, the C9 struggled when it was introduced two years earlier.
Plagued by unreliability, chassis 87-C9-01 - the first of its type - was raced predominantly by Mike Thackwell and Henri Pescarolo as part of Kouros Racing.
It then wore the prominent 'circuit board' livery in a deal with sponsor AEG Olympia (pictured above) before switching to its current Silver Arrows scheme - adopted when it became the test car for the revised four-valve engine that would appear in the Mercedes C11 successor.
This chassis was then fully rebuilt but retained by Peter Sauber for display, prior to its sale to its current undisclosed owner two years ago.
Following an 18-month restoration at Nigel Medcalf's Moto Historics, the C9 was shaken down for the first time at Donington by renowned historic racing driver and coach Sam Hancock (pictured below).
He told Autosport: "Mechanically, it ran flawlessly, which I think was quite amazing given how complex it is.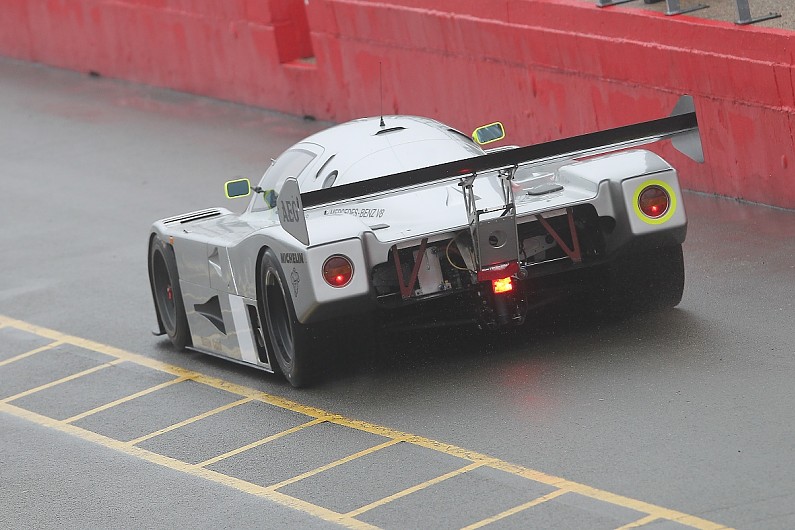 "We had a couple of little electrical issues: basically it's got lots of safety parameters and alarms and cut-offs all built in.
"All the tolerances are very tight, so through the day we had to ease them back to let the car run.
"Then we started to use a few more revs and lean on the car a little bit.
"It was very wet and greasy and we didn't get a dry line appearing or anything.
"I can't really say it had amazing downforce, it was just a bit too wet and greasy to get to those kind of speeds and keep it pinned down through the Craners.
"That's all to come, which I'm excited about."
The C9 was tested with reduced boost, but Hancock reckoned it was still producing over 700bhp.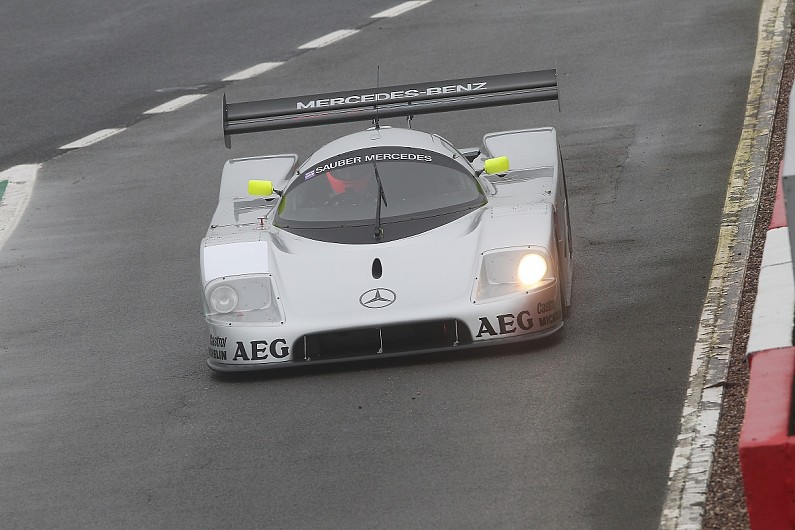 "There's turbo lag - it's literally like you're walking along the road normally and then you just suddenly step into the path of a tornado," he added.
"That's exactly what it feels like.
"It's like suddenly a huge push, giant hand is just pushing the car down the road from behind.
"It's quite something to get used to.
"Even in the pits when you fire the car up and blip the throttle a couple of times there's this weird delay.
"It's like an echo effect.
"That's what it's like on circuit as well.
"You have to almost guess and anticipate as best you can when and how much power will come in."
Hancock and the owner plan to conduct further testing ahead of competition in the Peter Auto-run historic Group C Racing series.
Testing pictures courtesy of Mick Walker