In association with
The Vintage Sports-Car Club has been forced to cancel a race meeting due to a lack of entries for what is believed to be the first time in its 85-year history.
The VSCC has abandoned its Snetterton race meeting scheduled for this Saturday (September 21), which would have been the sixth and final race meeting of the club's season.
With just 18 entries across all the planned races and a further nine for a sprint event in the morning, the decision was made to pull the plug.
The meeting had originally been planned as a unique Six-Hour team relay race for vintage cars, but limited response dictated a late change of format to a more traditional series of sprint races.
Competitor support still fell a long way short of a viable race meeting and the event was axed.
A statement from the VSCC said: "We regret that, despite the recent change in format, there are insufficient competitor entries for Snetterton; at the close of entry there are only nine entrants for the sprint and 18 for the race meeting.
"To run the event would generate a poor competitor experience and atmosphere for the spectators, reflecting badly on the club.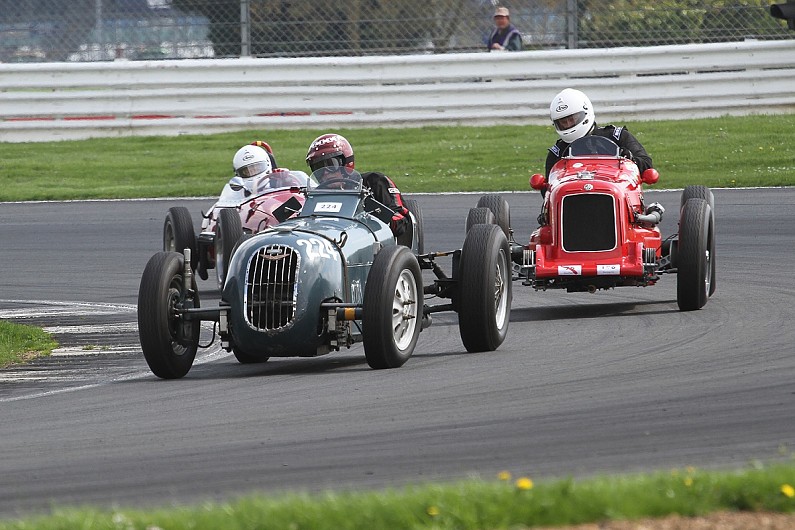 "Furthermore it would be unfair to our team of marshals and volunteers, who would be required to attend in their normal complement, and the potential financial loss is unacceptable."
There is no clear reason for the lack of support as the VSCC has enjoyed good entry levels across its five 2019 race meetings to date.
Likely factors are that the Snetterton event was close to the end of a busy racing season and in close proximity to high profile historic race meetings at Goodwood and Spa.
"Competitor support for our race and speed events thus far in 2019 has been outstanding, and our members have contributed to a memorable programme," the statement added.
"We thank them for that support as we plan for our calendar in 2020."