In association with
Multiple British Rally Champion Jimmy McRae will compete on the national section of Wales Rally GB in a historic specification Porsche 911.
McRae, the father of 1995 World Rally Champion Colin, has been rallying for 45 years and first contested Britain's major rally, then known as the RAC Rally, in 1976.
Jimmy will lead the historic field on the shorter national rally, which runs over some of the Friday and Saturday special stages of the WRC event, including classic Welsh stages like Hafren and Dyfnant.
He will compete in the Post Historic class alongside regular co-driver Pauline Gullick in Brian Bell's three-litre 911 RS.
"Although I'm only competing on the National Rally, it is still very much part of the main event," said McRae.
"Being based alongside the WRC teams in the service park and using exactly the same stages, it shares the same atmosphere and big crowds.
"I still love it and as long as I get the thrill and remain reasonably competitive I'll carry on.
"Rally GB is one of the top events in the world - it always stirs up so many fond memories. Sadly, I never won it but did finish on the podium twice back in the 1980s.
"I've never actually rallied this 911 before though I've competed against it. Lots of people say the 911 is difficult to drive but they have lots of power and if you get the suspension set-up right you can really have a whole lot of fun."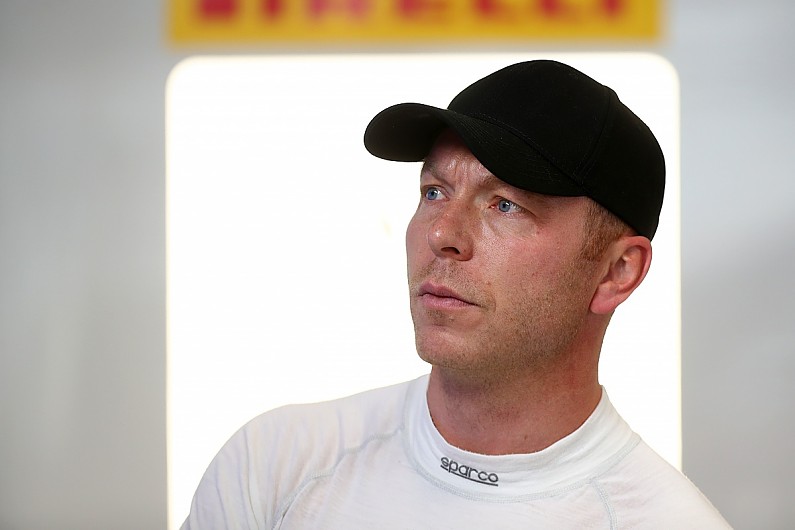 Before starting the national rally on Friday morning, McRae will join Sir Chris Hoy at Oulton Park for the Olympian's tribute to Jimmy's son Colin - Hoy's boyhood sporting hero.
Hoy will drive one of Colin's Subaru Imprezas on the Oulton Park stage, which is the first stage of the international event on Thursday evening.
"I was so thrilled to hear that Chris would be driving one of Colin's cars and texted him saying how excited I am immediately [when] I heard the news," said Jimmy.
"It will be very special to be there to share in Chris' own celebration of what Colin achieved."
Jimmy's Group B Rothmans-liveried MG Metro 6R4 from 1986 will also be on show at Oulton Park as part of a collection of past rally cars assembled to mark the 75th running of Rally GB.