In association with
The first era of turbocharged Formula 1 cars will be a central feature of Race Retro at Coventry's Stoneleigh Park on February 22-24.
The annual historic motorsport show will celebrate the 40th anniversary of the first F1 victory by a turbo car.
Headlining the display will be the ex-Nelson Piquet race-winning Williams-Honda FW11 from 1986, which used a 1500cc V6 Honda engine.
Seven years earlier, Jean-Pierre Jabouille's victory for Renault at Dijon in the dramatic 1979 French Grand Prix marked a breakthrough victory for turbocharged F1 engines.
Turbo engines were banned from F1 at the end of the 1988 season on grounds of spiralling cost and concerns over the safety of hugely powerful cars.
Turbocharging only returned to F1 in 2014 for the current V6 hybrid era.
Continuing the turbocharged theme in Coventry will be the Porsche 917/10 (pictured below in Mark Donohue's hands) from 1973 as raced in the Can-Am Championship by Jody Scheckter, who would become an F1 champion and now owns the 1100bhp car.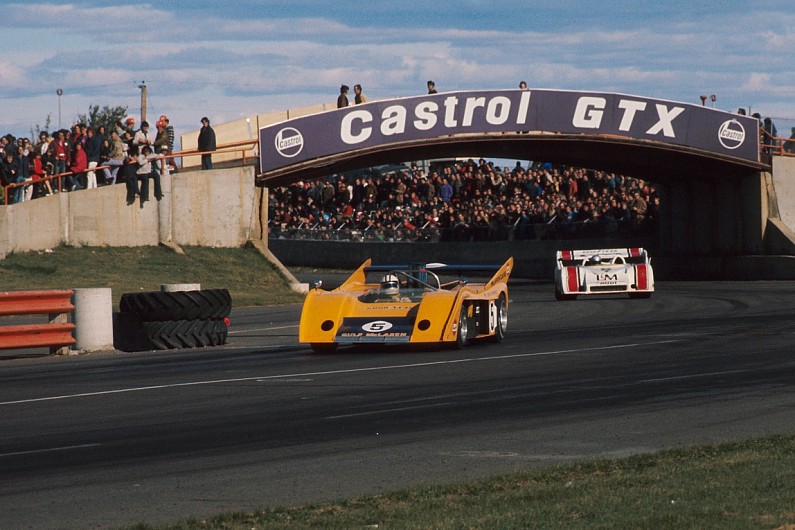 The five-litre turbocharged car was sold to California-based Czech Vasek Polak, who recruited Scheckter for the 1973 Can-Am season.
At the end of the campaign, it was put away and did not run for more than 20 years.
Around 15 years ago, Scheckter bought the 917/10 at auction and added it to his collection of race cars from his career.
"The turbo era was an amazing time for race fans," said Race Retro's Lee Masters.
"We are thrilled to be able to celebrate it at this year's Race Retro, 40 years on from that first win in Formula 1.
"We can promise visitors a very special display in celebration."