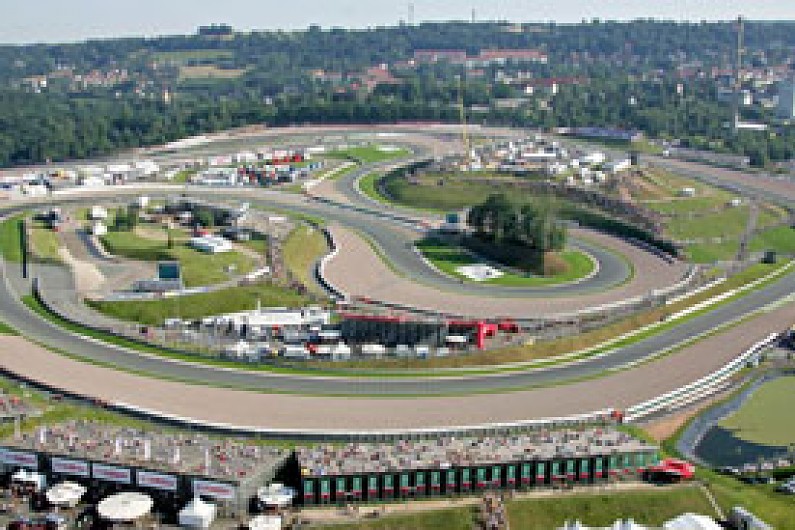 The GT1 World Championship will visit the Sachsenring in May this year, for the German round of the series.
The 14-turn, 2.2-mile track near Chemnitz in south east Germany replaces the Nurburgring, which hosted an event in the inaugural GT1 season last year.
Series boss Stephane Ratel believes it will benefit from sharing the bill with the German ADAC Masters weekend - which attracted a crowd of more than 30,000 in 2010.
"Germany is a very important market for the championship and it was very important to secure a high profile event for the fourth round of GT1 World," Ratel said. "Racing on the same weekend as the very popular ADAC Masters Weekend will ensure a good crowd, who in turn will get to watch a high profile world championship race.
"I'm confident the teams and drivers will enjoy racing on the Sachsenring circuit, which is one of the best tracks in Germany, if not Europe. We now have all 10 rounds confirmed for the second season of GT1 World."
GT1 regular Peter Kox said: "For me the Sachsenring is the best circuit in Germany we could go to with the GT1 cars, it's definitely one of my favourites. The circuit has a lot of elevation, combined with fast and blind corners. This in combination with good facilities and nice people, I guess everybody will like it there. For sure, I do."

2011 GT1 World Championship calendar
March 26         Abu Dhabi         Yas Marina
April 10         Belgium           Zolder
May 8            Portugal          Portimao
May 15           Germany           Sachsenring
June 5           Great Britain     Silverstone
July 3           Spain             Navarra
July 17          France            Paul Ricard
September 4      China             Ordos
October 23       Brazil            Curitiba
November 6       Argentina         San Luis