Former Nissan GT1 team will return to full-time motorsport competition in the 2019 British GT Championship with a new Bentley Continental GT3.
The long-time Nismo technical partner, which won the 2011 FIA GT1 World Championship with a Nissan GTR driven by Michael Krumm and Lucas Luhr, had last contested a full season of racing in the 2013 Blancpain Endurance Cup prior to the death of its technical director Nigel Stepney the following year.
It will now enter 2017 British GT champions Rick Parfitt and Seb Morris in a Bentley this season, having made a one-off appearance in the series two years ago with Ben Green and Charlie Fagg.
JRM has spent the period since it last raced focusing on growing its advanced engineering business, and assisting in the development of the Mini World Rallycross racer.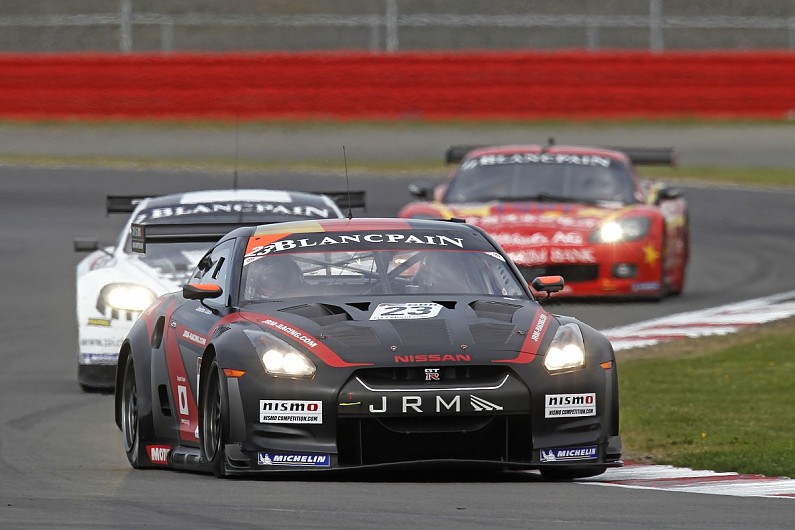 The technical side of the operation will be headed by former Red Bull, Caterham and Sauber engineer Elliot Dason-Barber, and will benefit from technical support from Bentley's works partner M-Sport - which introduced the second-generation Continental last year.
Managing director Jason King told Autosport: "It's the first year as a customer car, but I know M-Sport did a lot of development on it and it just made sense for us, the Bentley seemed an overall best package.
"We've got the know-how and I think it will put us in a good stead.
"We've also got Rick and Seb joining us as drivers which is a fantastic pairing and they should help us massively with the Bentley because they've got history with it as well."
Parfitt, who originally had announced he would be taking a sabbatical after the 2018 season, and Morris won four times together across 2016 and '17 in the previous generation Continental run by Team Parker Racing.
Morris will be part of Bentley's factory line-up at this year's Spa 24 Hours. He had left the British championship to race in the Blancpain Endurance Cup last season, but said the offer to return was one he could not refuse.
"There's been a lot of hard work from everyone behind the scenes at JRM to get it going, they want to kick-start their racing programme again in a big way," Morris said.
"We've got a fairly good testing schedule set out, even though we're getting the car quite late, and we'll be pushing like hell to be as ready as we can be for the first race.
"Our aim will be to go out and do as well as we can, and when Rick and I do as well as we can that means we'll win. So that's the plan."