Look away now if you don't want to feel old: it has been 19 years since Alex Zanardi last raced a GT car.
Back then, his world looked pretty different. In 1995, the Lotus Esprit GT2 that he raced at Donington Park and Silverstone alongside Alex Portman was essentially a 400bhp life raft, something to keep him afloat as he navigated the waters between the collapse of the Lotus team for which he had driven in Formula 1 and the opportunities that were about to open up to him in the US.
A lot has happened in the two decades since: a stellar career in the US, a disappointing F1 return, a life-changing accident, a motorsport comeback, and total conquest of the world of handcycle racing.
Those who have followed Zanardi for any length of time gave up being surprised by him ages ago, so the news that he'll embark upon his third motorsport career with a GT3 BMW in the Blancpain Sprint Series barely warrants a twitch of the eyebrow.
That the 47-year-old will dovetail it with preparations to defend his double Paralympic gold medals in Rio in 2016... it's Zanardi. Suggest limits at your own peril.
Zanardi is at a point in life where he does things because he wants to, rather than because he needs to. During his preparations for his London Paralympic campaign in 2012, our question about any possible place that motorsport might hold in his future elicited a typically long, lyrical response that essentially amounted to: 'it depends'. If Zanardi was ever going to race again, it would need to be because he felt a strong enough desire to do so: if it's not fun, he's not interested.
It also had to be compatible with the rest of his lifestyle. Zanardi at 47 is a very different animal to Zanardi at twentysomething.
Like most drivers of that age, he approached racing back then with the absolute single-mindedness that is only possible when your horizons haven't been expanded by family, or the loss of limbs, or a simple recognition that time is passing and there are other things to devote energy to.
But if the Italian doesn't view motorsport with the all-consuming obsession that he once did, it's equally true to say that the bug has never stopped biting. His foray back into the cockpit began when he tested a BMW DTM car at the end of 2012, but the conversation that would ultimately lead to his Blancpain deal didn't take place until many months later.
GREAT BIRTHDAY PRESENT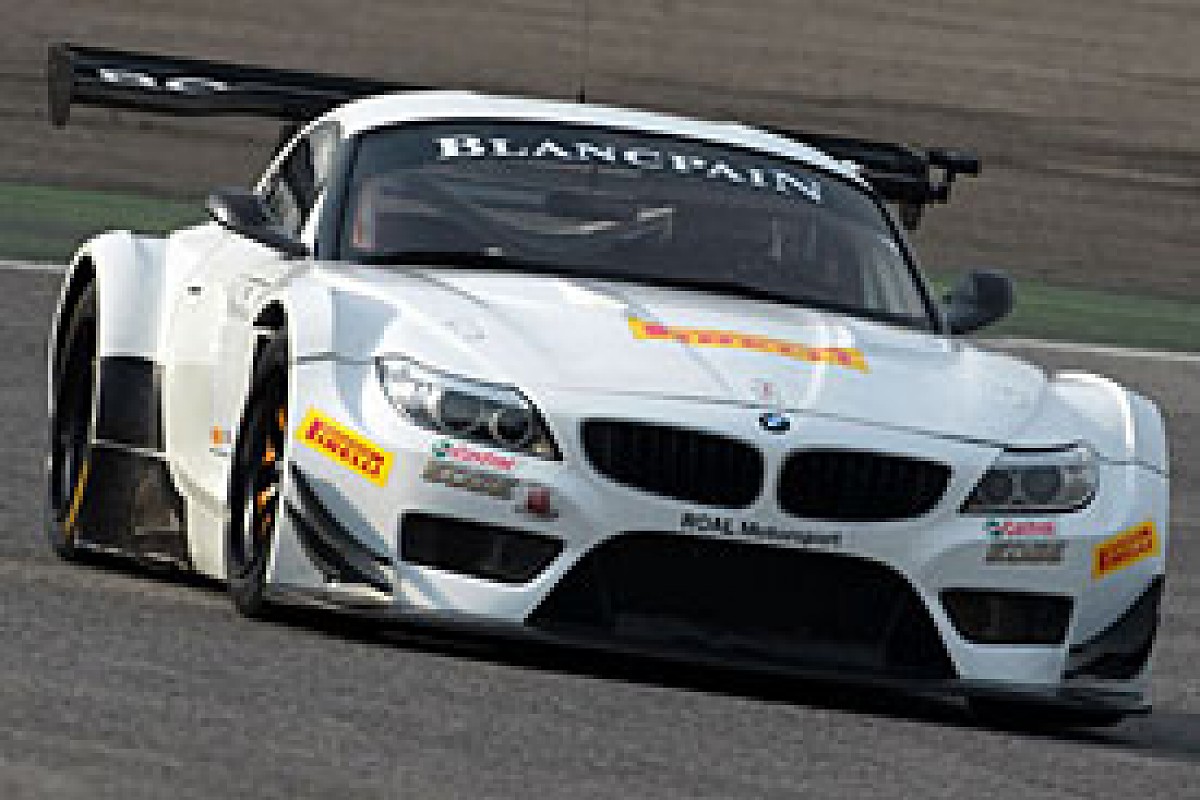 Zanardi during testing with his new car
"Jens Marquardt [president of BMW Motorsport] called me last year on the day of my birthday - October 23 - and proposed the thing as something he would love to see happen," Zanardi recalls.
"And I said, 'Why did you never offer it to me?' And it was as simple as that. He got on top of it, and tried to organise the project, and then one day he called me back and said, 'Hey Alex, if you really want it, we can make it happen.'"
Straight off the bat, there were two aspects of Marquardt's proposal that struck a chord. The first was the opportunity to be reunited with team boss Roberto Ravaglia, whose Ravaglia Motorsport/ROAL team ran Zanardi during his first post-accident motorsport comeback in the World Touring Car Championship.
And second, Ravaglia's workshop is located just a couple of miles from Zanardi's place - a useful advantage for a driver prone to "stopping by to say hi to the guys", as he had been doing immediately before speaking to AUTOSPORT.
There's also, he admits, a distinct appeal to the car itself. He tested the Z4 GT3 at Adria in January, with his performance measured against benchmark times laid down by the team's Italian GT Championship drivers. Zanardi ended the day with a sense of cautious optimism about what lies ahead.
"Roberto basically said, 'If you can be in the 1m20s bracket I'll be really happy, because the best time we ever did was 1m17s around here,'" Zanardi says. "And on my very first day I was already lapping very, very competitive lap times - much, much better than 1m20s. So the beginning has been really good, although I don't want to sound too excited about it.
"I drove the WTCC car for six years, and that was a very stupid car - it could only do one thing. It had no power, it had no downforce, it had no mechanical grip... the car would only do one simple thing, which would be to slide.
"This machine is a completely different ballgame. The car has a lot of power, it has very good braking efficiency and, depending on what you do with the steering wheel and the brake pedal, the car has a thousand different things that you can induce with your driving style. So in those few laps, the car reminded me much more of the Indycar I used to drive than the saloon I was driving in the WTCC. This is a very big plus in my mind."
Unlocking all of the good things hidden within the Z4 will require more sensitivity from Zanardi than the WTCC car needed, and achieving that will depend on how successfully the team can adapt the car to Zanardi's particular needs. Here, the Ravaglia connection has already started to pay dividends.
ADAPTING THE GT3 RACER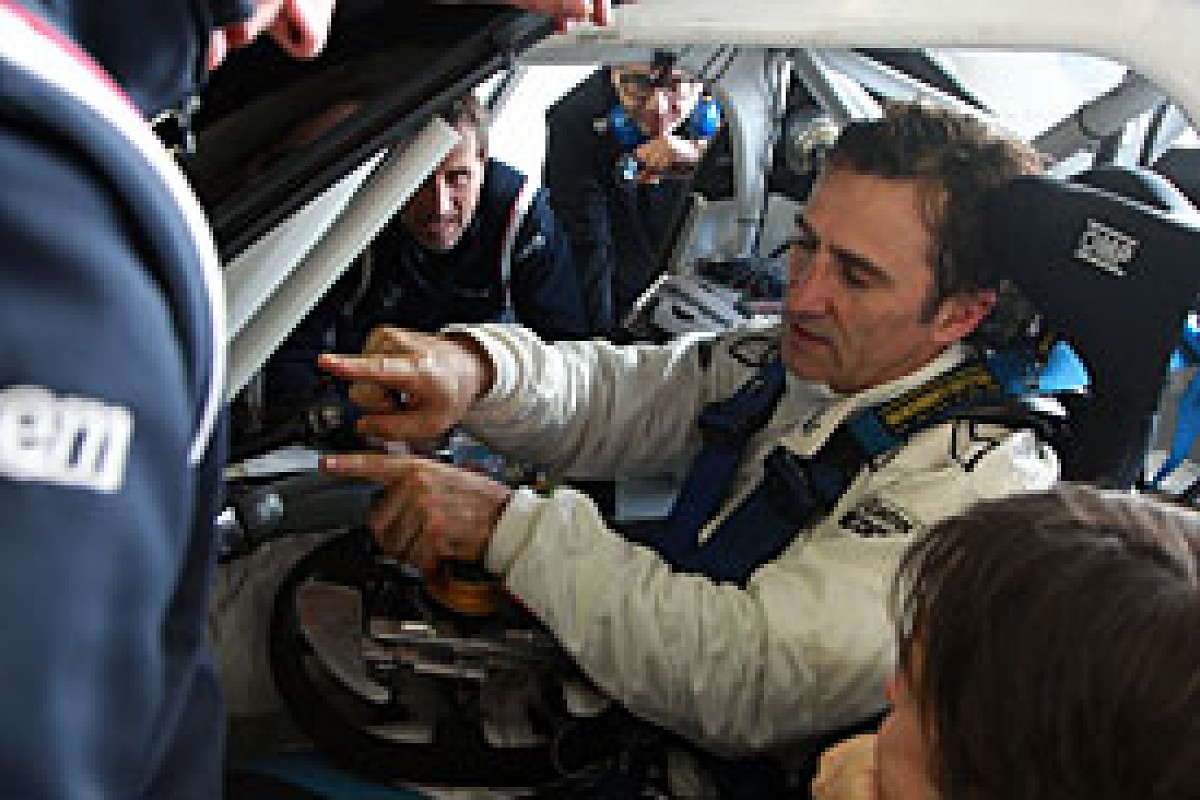 The Italian has asked for changes to the car
"There are a lot of things that can be done, because there are already a lot of electronics in this car," Zanardi says.
"The shifting mechanism is on the steering wheel; the clutch mechanism can be placed on the wheel. So mechanically speaking, the only thing I have to do is brake with the brake pedal, and I've already proved that I can do that quite efficiently with my prosthetic limb.
"The other day we were going around with the standard brake pedal, on which we mounted my... let's call it a second shoe, which has my prosthetic foot on it. And that was not a good solution, because basically my right foot was sitting too much in the middle of the pedal area, and that was forcing my leg towards that area. And the bracket was also too short, so I was forced to apply too much strength. I could reach, but with not enough precision.
"Just an hour ago I was in the shop, and they'd already mounted my brake pedal that I had in my WTCC car, and immediately I felt much more at home. They also installed my old WTCC seat in the car, and again, that was much more comfortable."
The team is also working to optimise the positioning of the hand controls for the throttle and gears. The positioning of the paddles in the DTM car meant that Zanardi was unable to reach the throttle if he had a lot of lock on the steering wheel, and the location of the shifting paddle on the right side of the wheel occasionally caused him to unintentionally change gear when he was trying to grab the throttle.
The new system is expected to involve only mounting the throttle paddles onto the bottom half of the steering wheel, and then installing buttons on the top half of the wheel to allow Zanardi to change gears with his thumbs.
Perfecting the adaptations to the Z4 are arguably even more critical than they were in the WTCC, given that Zanardi will be sitting in the car for races that last an hour. It marks his return to longer-format racing for the first time since CART, and he believes that it will play to his strengths.
SMOOTH IS FAST IN LONG-DISTANCE
"When I was in the US, my driving style was not too aggressive on the tyres, the brakes, the mechanical components, and that was a huge advantage in a heavy machine like the Indycar was," he says. "So I am hopeful that this will deliver the results that were much harder for me to get in the WTCC.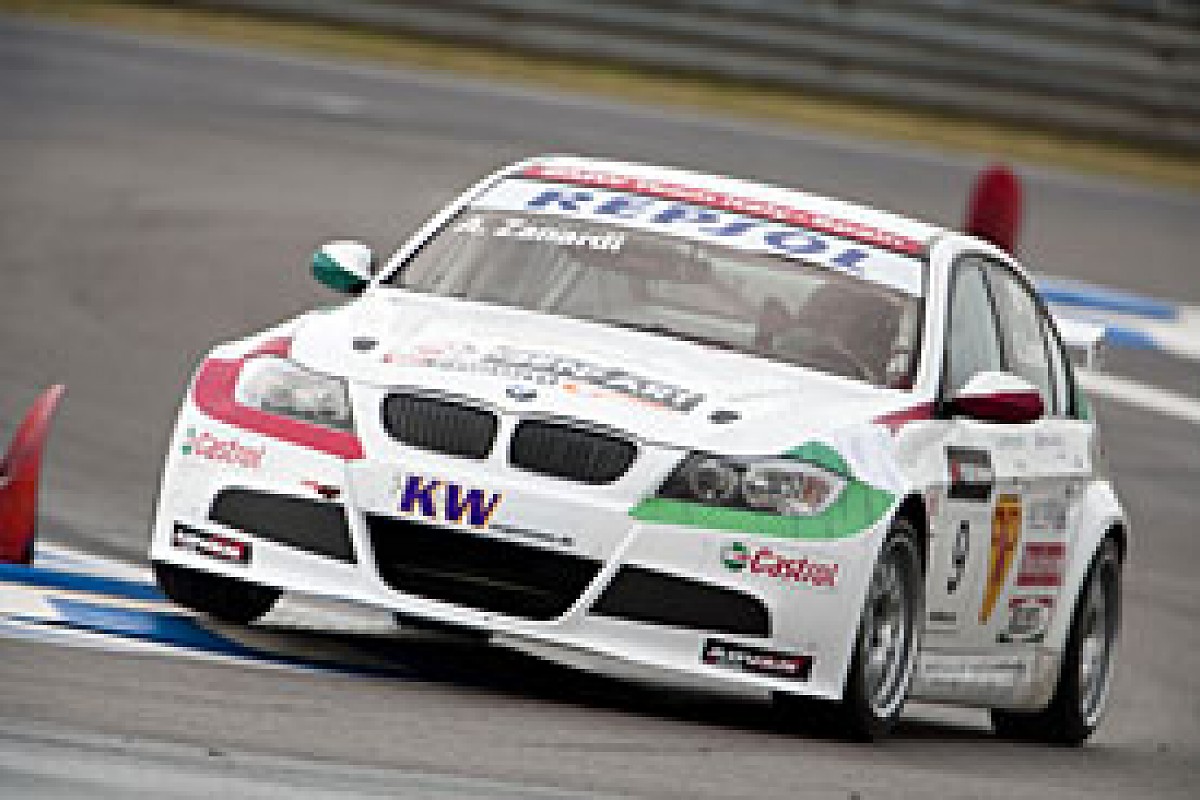 Zanardi was a race winner in the WTCC © LAT
"There, you were just torturing the car for 40 kilometres. So this will be more in line with my taste. Whether it will be more in line with my talent remains to be seen! But that's what I'm hoping for."
And how do the 2016 Paralympic Games in Rio fit into all of this? The fact that Zanardi's commitment to the Blancpain GT Sprint series is only for six weekends means that it actually fits pretty well but, with the qualification process for Rio already under way, there are still some busy stretches ahead.
"I will have to reduce my handcycle schedule, but what really matters for me this year are a couple of races for the World Cup and the World Championship," Zanardi says. "The first World Cup event is going to be in Italy in May. That doesn't clash with any of the races on the [Blancpain] calendar. Then we have a couple of races in July, and again, luckily, there's no clash.
"It's a bit more complicated for the World Championship because I will be in Slovakia on August 24 [for Blancpain]; the following weekend I will be in Greenville, South Carolina for the World Championship in handcycling, and then I will rush off to the Algarve in Portugal to compete in GTs again.
"I don't think my GT racing will suffer one bit as the result of my activities as a handcyclist. It will benefit, because handcycling will make me more fit - fitter than I need to be to drive the car. Certainly my handcycling will suffer a little bit because of the compromise of having these commitments in motorsport. But I can take these compromises for a couple of seasons. We only live once."
This feature also appears in the February 13 issue of AUTOSPORT magazine
ZANARDI RELIVES HIS STANDOUT RACES
London Paralympic Games, handcycle road race, Brands Hatch 2012
Having already won gold in the time trial, Zanardi earned another win in the longer-distance road race. In retrospect, he believes the moments immediately after the win were more special than the victory itself.
Zanardi: "When I finished I kissed the ground in front of all the people who were watching. And when I was touching the ground, and I could smell the asphalt, and I could feel the heat with my lips, it was like touching an electrical cable.
"I felt a spark. And my entire life flashed before my eyes, because asphalt is like an element for me - like earth and water and fire. I saw myself going around in the little go-kart and my mother taking the lap times, and then I saw when I was driving Formula 3, then the difficult moments, then when I had to come back, and then finally the many great racing opportunities I had in my racing career. And wow, what a career.
"I wanted to have that intimate moment last forever. I was very lonely in my thoughts while the world was breaking loose around me."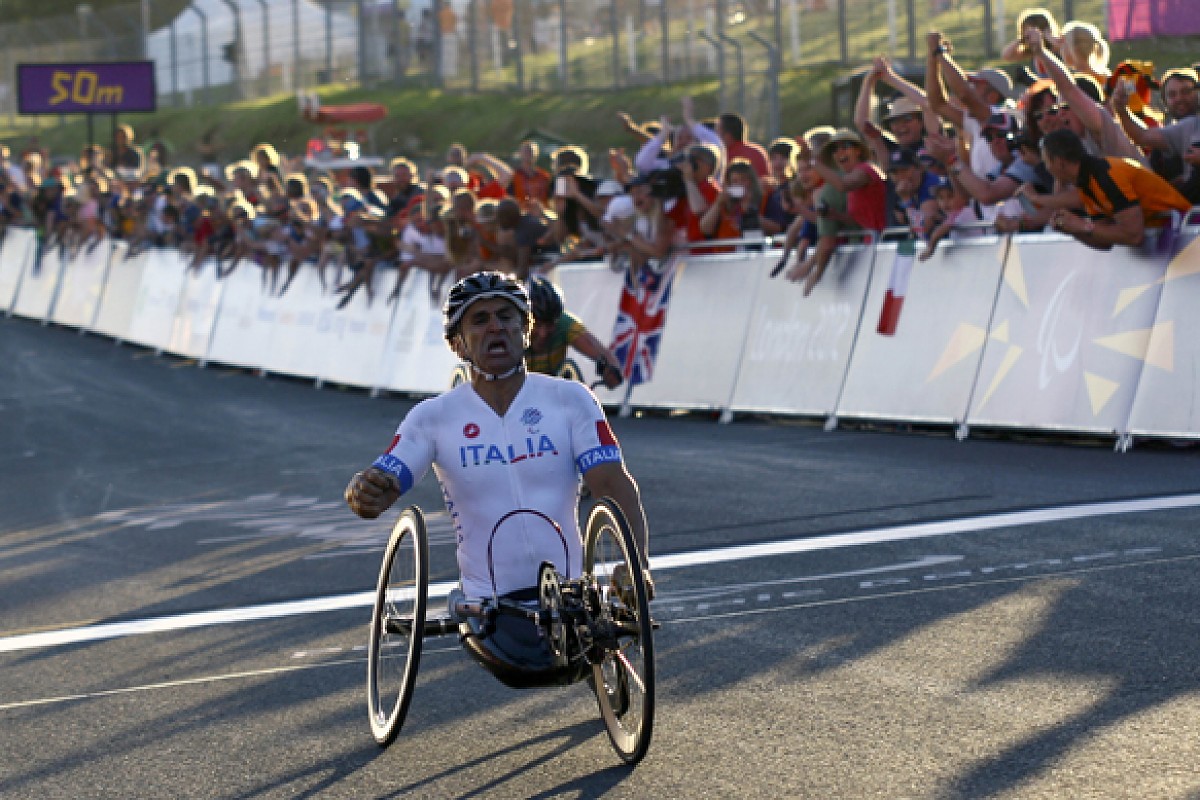 CART, Cleveland, 1997
A broken radio and two penalties left Zanardi in 27th. Over the next 53 laps, he put on an extraordinary display to fight his way back to secure victory.
Zanardi: "That was a situation with no yellow flags, none of the situations that could help me regain time.
"I was able to squeeze every ounce of performance out of my machine, which that day was absolutely phenomenal - probably the best car I ever had. By passing 26 cars and setting the top 18 fastest laps of the race, I was able to win.
"We were, because I would not have been able to do that without the great team that Ganassi was in those days. They gave me a superior car to drive; a beautiful car."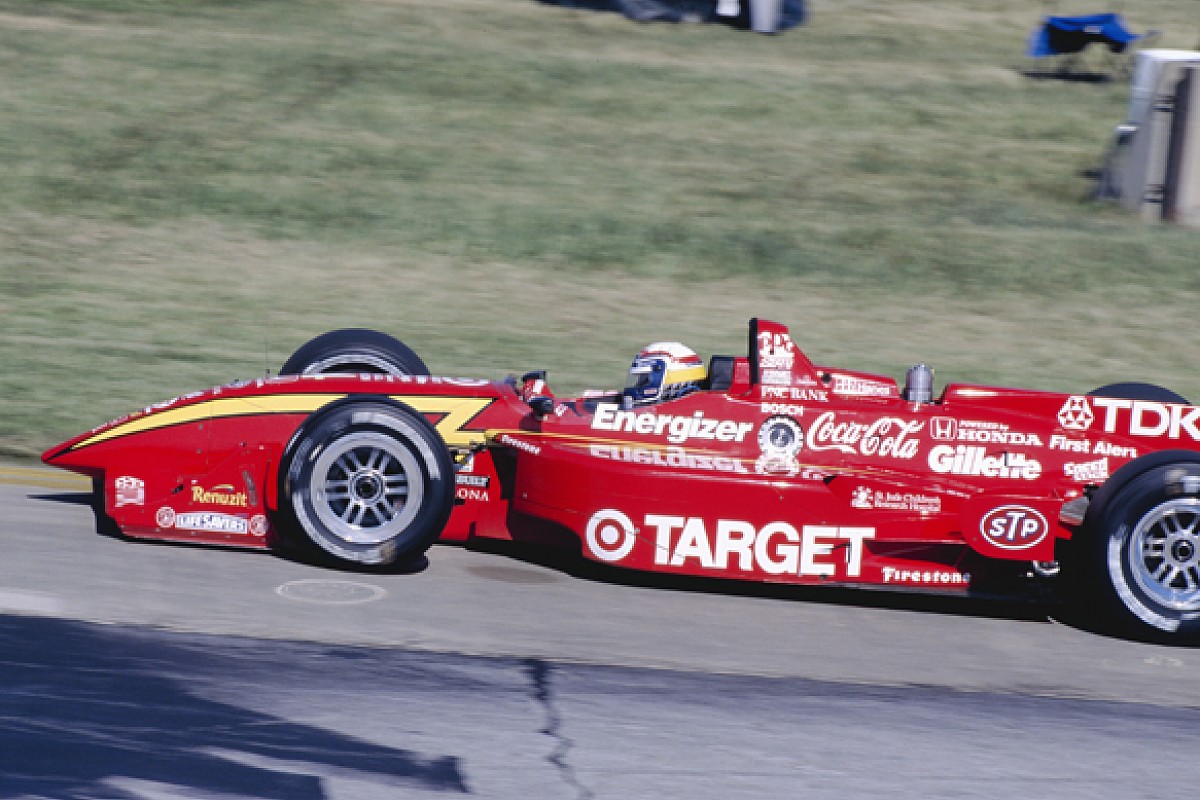 CART, Long Beach, 1998
After finding himself a lap down in 18th place early on, Zanardi charged through the field to get within striking range of race leader Bryan Herta with two laps to go. He made his move at Turn 3 - not a traditional passing spot - to secure a memorable win.
Zanardi: "There was a huge crowd of people there, and being a street circuit they were quite close to the track.
"With three laps to go I could hear them cheering from inside the car while I was trying to pass Bryan Herta. And that was phenomenal - it nearly made me completely lose focus on what I was trying to achieve.
"Herta said in the press conference that he was mad with his team because mid-race they said, 'Zanardi is out', and then when he saw me in his mirrors he said, 'That's not for position - Zanardi's a lap down, isn't he?' And they told him, 'No, unfortunately that's for position!' I was just trying to take no prisoners."