When the phone rang, I'd just gone to bed. It was an Italian voice. Andrea Ficarelli, who I've known for a long time from his PR roles at the Benetton and Toyota Formula 1 teams, was putting together The Gulf 12 Hours sportscar race at Yas Marina Circuit on January 19-20. Would I go and help him out with a bit of English-speaking reportage?
When you've just completed 18 foreign F1 trips (increasingly long-haul) and a 20-race season looms ever nearer, the idea of packing, planes and airports is not quite so appealing. But, on the other hand, 'er indoors had suffered me for two months solid. And there was the English winter. With a flight, hotel room and some sunshine in the offing, Abu Dhabi suddenly didn't seem like too bad a plan.
You get spoilt by F1. The machine is so well-oiled and everything runs like clockwork. I've seen precious little other motorsport these past 20 years because the prospect of watching club racing on free weekends tends to provoke a rolling pin response.
If there are any budding Bernie Ecclestones reading, fancying themselves as race promoters, some advice - don't! Take up something easier, like sword swallowing.
Without getting into the politics, Ficarelli had initially spoken about a joint venture with some of those involved in the Dubai 24 Hours (held on January 13-14) to put on a race in Abu Dhabi a week later. For various reasons he ended up going it alone, with the much-appreciated support of Abu Dhabi Motorsports Management, the company that manages Yas Marina Circuit.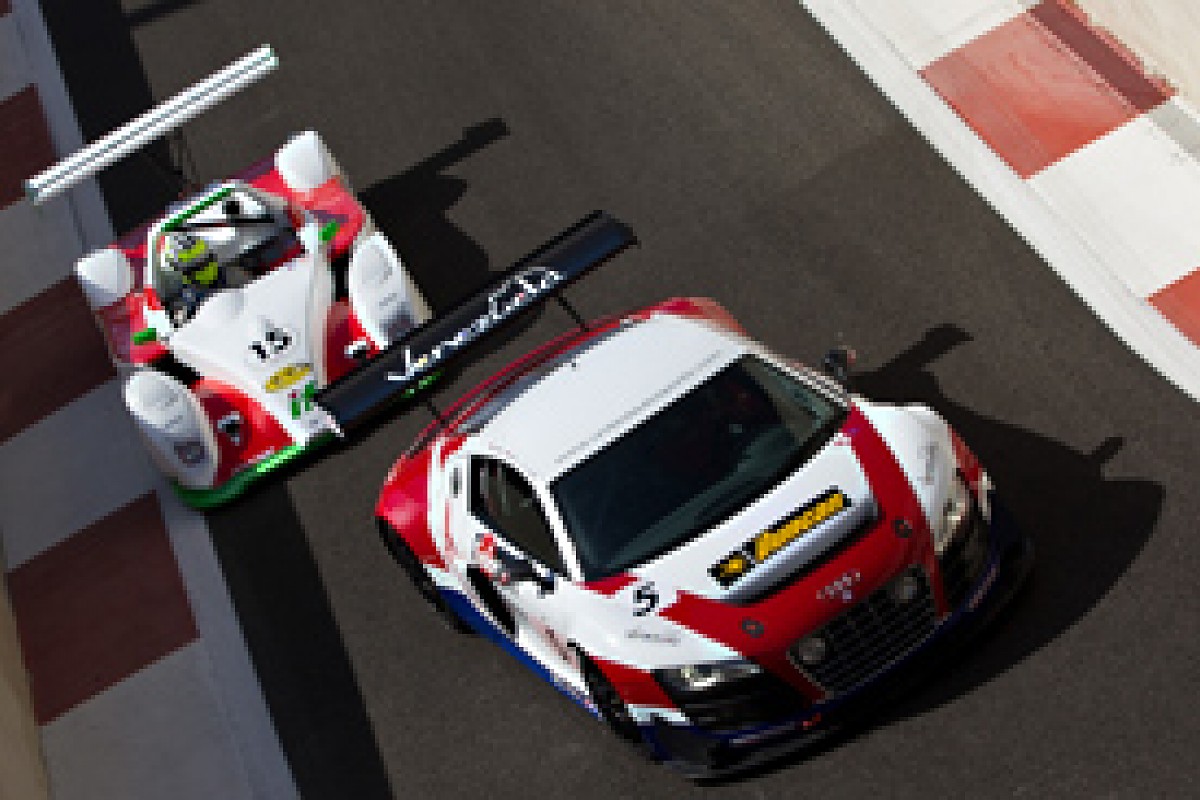 GT3 entries included the United Autosports Audi R8 LMS
Ficarelli set up a small team under the name Driving Force Events Ltd that had to organise it all: negotiating with teams, sorting freight, finding a tyre supplier, catering, event organisation, ordering trophies, booking accommodation packages, you name it.
The pressure was on, with the long-term target of Yas Marina Circuit CEO Richard Cregan being to develop the Gulf 12 Hours into the number one endurance race in the Arab world, attracting both international and local drivers.
Then, a significant problem: all of a sudden it was not easy for those teams that had been competing in Dubai to economically change their subsidised freight plans to accommodate Abu Dhabi too. Ficarelli suddenly lost 10 cars and was looking at what, in real-estate parlance, would be termed a negative-equity situation.
"When things get tough it's tempting to take the easy way out and postpone," he says. "But you lose credibility and, with cars in containers in the middle of the Mediterranean, you can't do it."
In the GT3 category, there was some serious machinery in the shape of a pair of AF Corse Ferrari 458s, another 458 from the respected Swiss Kessel Racing team, a United Autosports Audi R8 LMS and Autorlando's Porsche 997. In the Cup class, former F1 driver Alex Caffi was there to pilot Bonaldi Motorsport's Lamborghini Gallardo Supertrofeo, and there was a glorious-sounding Aston entered by Yas Marina Circuit itself for a trio of UAE drivers.
The race was also opened up to CN2-class sports prototypes, attracting a brace of Italian Avelon Formula Wolf cars, a pair of Ligiers from Bryce Wilson's IF Motorsport team and two French Ibanez Racing Service Normas.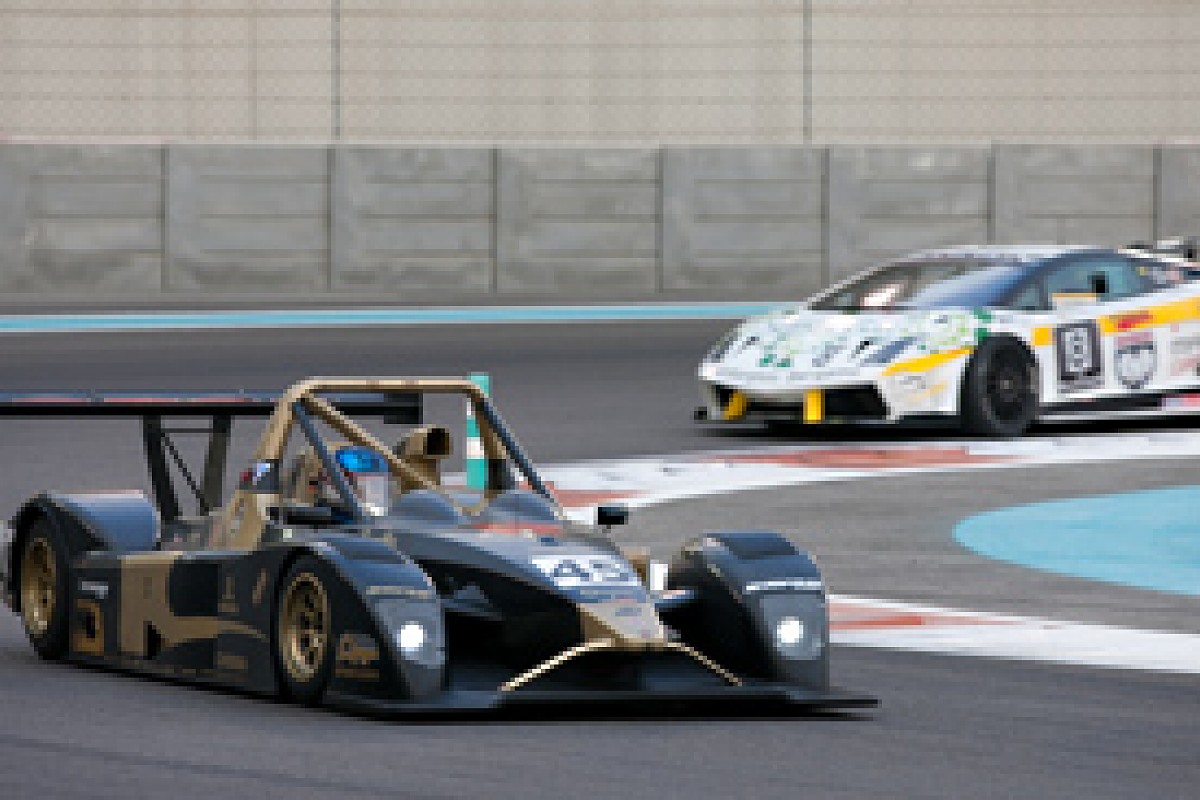 The Avelon Wolf proved around 1.5s faster than the best GT3 cars over a single lap
The rules specified that there would be an element of 'performance equalisation' for the CN2 cars and that it would be introduced after free practice, when there would be data to go on.
The Avelon Wolf proved very quick, about 1.5s up on the best GT3 cars around Yas's 3.45-mile lap. All of it, though, was made in the tight, twisty sector three. On the long straights the CN2 cars were a little out of breath.
The race was to be run in two six-hour segments, with a 90-minute mid-race break. Cars would have to make a mandatory five pitstops in each segment. It was decided that the performance equalisation would take the form of mandatory 2m45s pitstops for the CN2 cars and just two minutes for everyone else. I thought it might be interesting to sit in on the team managers' briefing as this news was broken...
Predictably, there was opposition.
"That's too much," complained one of the CN2 guys. "What you saw today was one-lap pace but we can't sustain it in the race."
"Why not?" queried one of the GT3 men.
"Our cars are fragile, we cannot run kerbs like you and we have to watch the revs."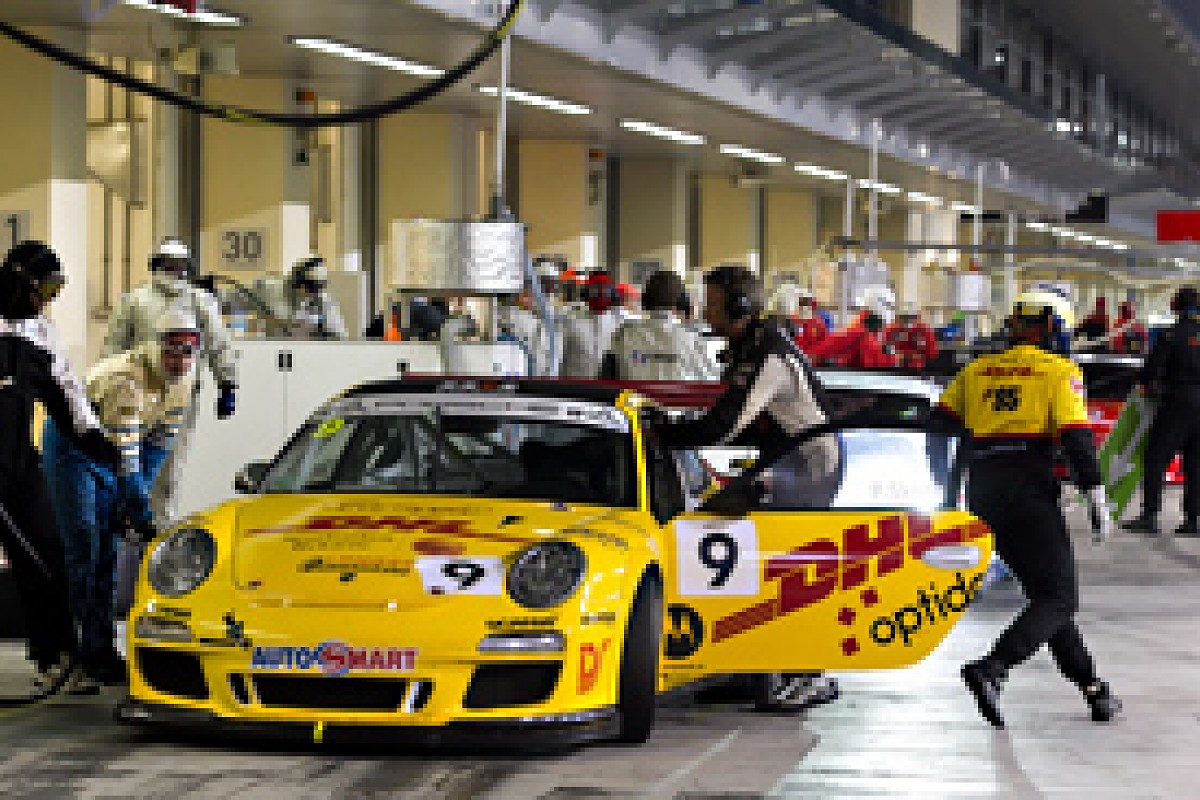 Mandatory 2m45s pit stops for the CN2 cars was a contentious method of equalising performance
There was scepticism from the GT3 boys. If you think about it, given the expense of their kit and the professionalism with which the teams are run, the idea of not being able to win the race outright was understandably unattractive. And so the balance of performance between GT and CN2 was confirmed.
Qualifying ran true to practice, despite concern that the quick CN2s might have been sandbagging to attract more-lenient equalisation. Ivan Bellarosa put the Avelon Wolf on pole, while Irishman Matt Griffin set the quickest GT3 time in AF Corse's Ferrari - 1.5s slower than the Wolf.
For some reason, Avelon had not been present at the teams' meeting and, when details of the equalisation became known to the poleman, he arrived at the organisers' office going nuclear.
Without wishing to be accused of national stereotyping, this was fascinating to watch. The Bellarosas seemed to adopt the good cop/bad cop routine. There was much noise, gesticulation and Latin passion from Bellarosa, but Ficarelli remained impassive.
Ivan's twin-brother Maurizio, the team manager, adopted a more conciliatory approach. Neither succeeded in moving the goalposts on equalisation, whereupon Avelon tried to organise a unified protest from the CN2 boys.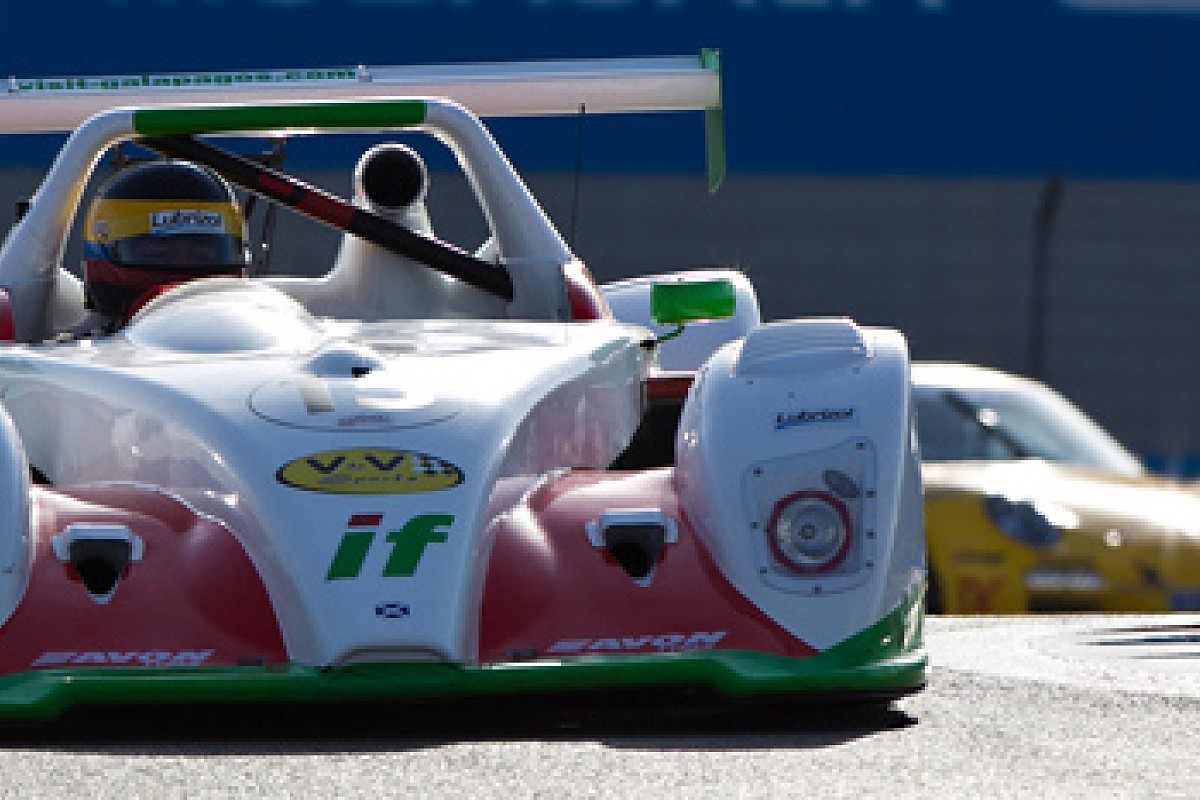 Wilson and his IF Motorsport crew urged the organisers not to be swayed and wouldn't support it. I'd never met Wilson, but I was spectating at a Croft Formula Libre race in 1978 when this former kart ace had his first car race in an F2 Chevron B29 - he took pole and won the race.
"You saw that?" he smiled. "I had no idea how many revs to use at the start and laid two great big black lines for 100 yards and came around about eighth. I came through to win but didn't know I was supposed to drive round again. I pulled straight off and drove into the paddock. I saw a crowd of people coming my way. They were trying to tell me what to do but I figured I must have had someone off. I went and hid in the truck!"
He had the same kind of pragmatic Scottish approach to the Gulf 12 Hours.
"Look," he explained. "The guys are right when they say we're slower in the race. Our cars weigh 570kg and don't have much horsepower. Throw in 80 litres of fuel and that makes a significant difference. Put fuel in a powerful 1300kg GT car and it doesn't have the same effect. We also have to look after the revs. But it was no good trying to tell the GT boys that - they were always going to need to see it.
"We've got to look at the big picture. We don't want to upset the GT guys because we want to come back here. This is a fabulous race. I've been in this business a long, long time but arriving at this place truly excited me.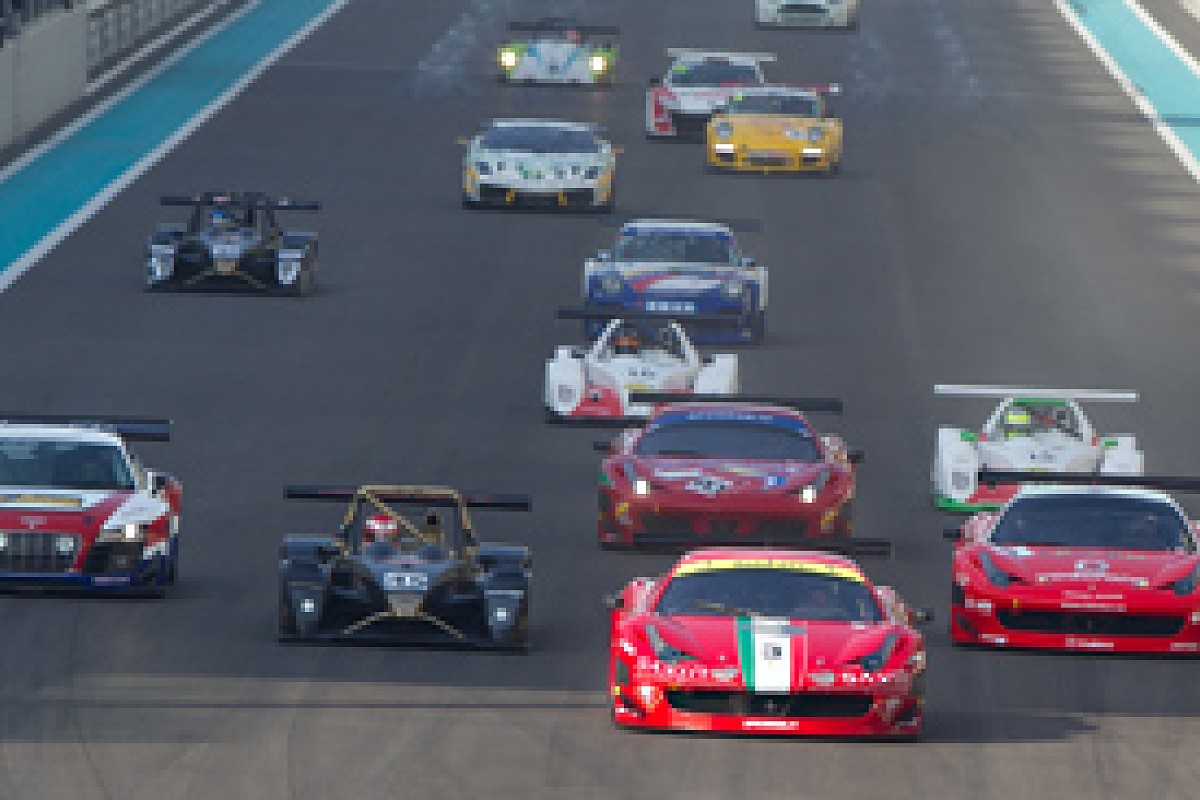 The racing was intense despite a meagre 15-car grid
"Have you been to Disneyland? This place is Disneyland for big boys with toys. In the future an invitation is something people will fight over, in my opinion. I just hope I get another one. I'll be able to sell drives in my cars for proper money and I'll be a happy camper!"
Unfortunately for Wilson, one of his Ligiers retired early in the event. It meant one driver, who'd had precious little seat time in practice either, was not going to drive. To transfer him into the sister car Wilson needed everyone's agreement and, guess what, Avelon wouldn't sign...
It's the sort of silliness that's been par for the course in F1 circles, but it's not what you need in endurance racing where the mentality is different. People still want to do well, of course, but it's more about enjoyment through competing. If it's all about poles and wins, go and race single-seaters. Happily this storm in a teacup was sorted.
The Avelon Wolf was always unlikely to challenge for the overall win as it did not have three drivers on Bellarosa's pace and, ultimately, it broke its gearbox.
Despite the necessarily experimental nature of things and a relatively meagre 15-car assorted grid, the Gulf 12 Hours was one of the best races I've seen in ages.
The AF Corse and Kessel Ferraris and the United Autosports Audi remained on the same lap practically throughout. The Audi at one point crucially unlapped itself minutes before the end of the first six hours, having had a longer stop to change pads, which lasted four hours on the R8 versus six on the Ferraris.
In the second part, the Ryan Dalziel/Alex Popow/Enzo Potolicchio Audi managed to stop under a safety car and, with 40 minutes remaining, led by 9s from the relentlessly-closing Griffin/Marco Cioci/Piergiuseppe Perazzini AF Corse Ferrari.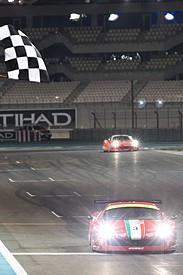 After 12 Hours of racing, the winning margin was just 2.6s
Unfortunately for Dalziel, another safety car - following a problem for the remaining Ligier - put the leaders back nose to tail and brought back into play the Philipp Peter/Michal Broniszewski/Antonio Coimbra/Miguel Ramos Ferrari of Kessel Racing, which had been 40s behind.
When the official car pulled off we effectively had a 20-minute sprint to the flag and there was no resisting Cioci, who blasted past the Audi and held off a challenge from Peter in the Kessel Ferrari, which claimed runner-up spot. The winning margin after 12 hours was 2.6s, with the first three covered by 10s.
To say that the teams and drivers enjoyed the event was an understatement. Whether you could say the same for Ficarelli is another matter, but he looked like a weight had been lifted when the chequered flag fell.
I'm sure he was fed up with me joking with him, "Bernie has a man to sort that," whether it was a squabble over regulations or the wrong trophies sent from Dubai.
"You know something?" his wife said with the race run, "it was his birthday yesterday but he didn't want anyone to know. He didn't want anyone distracting his focus."
Immediately after the race was run, United Autosports co-owner Richard Dean shook Ficarelli's hand, offered a 'well done' and gave him a delayed present - a pledge of two McLaren MP4-12Cs for the second running of the race, scheduled for December 15 this year.
I never fancied event organisation from the moment I saw some of the hassles a friend had running a karting series. I haven't changed my mind. Brave men. In the event of earning some money, by no means certain, you've earned it the hard way!