Mikail Hizal took his first 2019 Gran Turismo Championship win of the year with a dominant performance in the Nations Cup held in Red Bull's Hangar-7 in Austria.
The Nations Cup is a 24-driver individual competition, with two semi-finals, a last-chance race and a final race in the Red Bull X2019 concept car.
Hizal was beaten by real-life regional F3 driver Igor Fraga controversially at the last round in New York but due to testing commitments, Fraga did not participate in this round.
Team Redline's Hizal broke his toe before the event but excelled in his semi-final at Catalunya where, after fending off a fast-starting Cody Latkovski, he won the 12-lap race by over five seconds.
With Fraga absent, Japanese driver Takuma Miyazono stepped up as Hizal's biggest rival.
He started from pole in the second semi-final but dropped to third after running wide at the fictitious Tokyo street race.
Miyazono battled back in style, winning the semi-final ahead of Canadian Andrew Brooks, and booked his place on the front row for the final alongside Hizal.
The duo collided on the run down to Turn 1 at Monza in the finale, but it was deemed a racing incident as both re-joined the track, with polesitter Hizal leading Miyazono.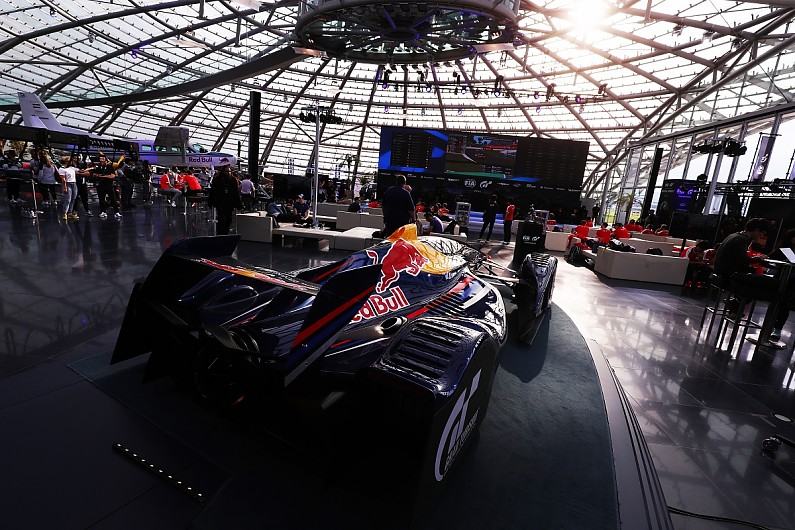 Hizal was able to stretch out an early advantage but lost the lead to Miyazono at the first of two pitstops.
The latter purposely under fueled his car to jump Hizal, but inevitably lost the lead at the second pitstop.
Miyazono was forced to pit for the slowest, hard compound tyre five laps from the end and take on enough fuel to finish the race.
He fell away from leader Hizal but had enough of a gap to be clear of third-place Latkovski.
In the end, Hizal won the race by 4.731 seconds to earn his place in the end-of-season World Finals in Monaco.
British driver Adam Suswillo beat his fellow Williams Esports driver Coque Lopez to fourth place.
Italian driver Salvatore Maraglino charged from 12th on the grid to complete the top six.
The next round of the GT World Tour will commence in Tokyo on October 26.