Formula E drivers who suffer poor early results in Berlin will be able to improve despite the tight nine-day schedule that concludes the 2019-20 season, reckons the NIO 333 team.
The coronavirus-interrupted campaign will end with six races held across nine days and on three different circuit configurations all at the Tempelhof Airport in the German capital.
A tight timetable will heavily restrict the teams' chances to analyse data between the three double-headers or for drivers to take a break and reset.
But according to Daniel Abt, who has been signed by NIO 333 to stand-in for Ma Qinghua, the lack of a break will not lead to drivers suffering through a protracted run of poor form.
He told Autosport: "Formula E is so special in that way with the qualifying format, with how the racing goes.
"You see it from weekend to weekend that form changes; you can be on a high and feel like you own everyone and then you come to the next place and suddenly you're nowhere or you have a mistake on your qualifying lap.
"It's a reshuffle every time."
"Of course, if you're confident and feeling really good that helps more than not feeling good, but I still believe that from race to race in Berlin anything can happen."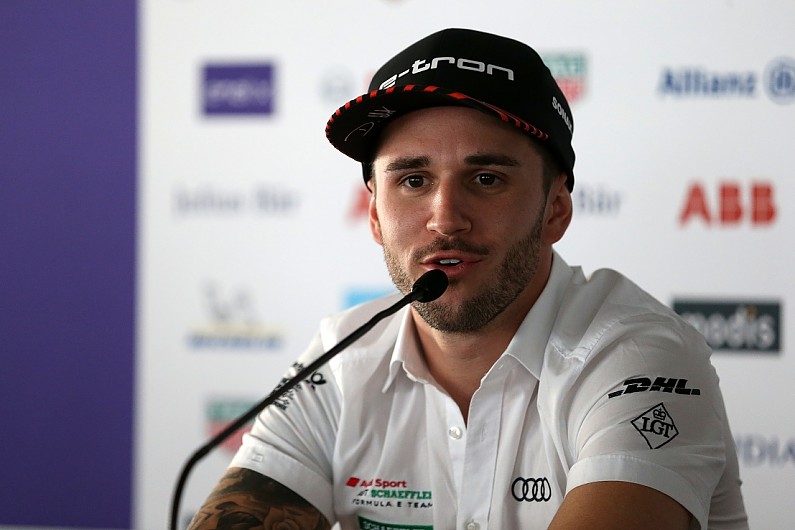 With Ma unable to travel to Berlin due to European travel restrictions, Abt will return to the series after he was sacked by Audi for using a sim racer to take his place in the FE Race at Home Challenge Esports competition.
Abt will be team-mates to full-time NIO 333 driver Oliver Turvey, and as such will maintain his record as having started every one of the 63 races in FE history.
NIO 333 team principal Christian Silk reckoned the quick turnaround between races in Berlin would prompt drivers to "make amends as quick as possible".
He told Autosport: "Everyone will be trying, whether you have a good result or a bad result, to move forward for the next race.
"Quite often with the drivers, when they have a double-header and they have a bad first race, they actually really look forward to the second race to make amends as quick as possible.
"With all sports people, if they don't have a great result, they're chomping at the bit to get back out there again and prove that it was not the case - usually they have a good result.
"I think all the drivers and the teams will be keen, if one race doesn't quite go as planned, to get on with the next race as soon as possible.
"Yes, it's going to be a challenge because we haven't got as much time to look at the data to analyse between events.
"But we realise this and we've got to work around that and to focus on the things that are important and that we can manage."
Autosport has produced a standalone special magazine to celebrate our 70th birthday. All current print subscribers will receive a copy for free. To order your copy of the 196-page Autosport 70th Anniversary issue, please go to: autosport.com/autosport70th