New Jaguar Formula E driver James Calado says his return to single-seater racing for the first time in six years is "like learning to ride a bike".
Sometime Force India Formula 1 reserve Calado has raced in sportscars since leaving GP2 at the end of the 2013 season - winning the World Endurance Championship's GTE title with Ferrari in '17 and taking honours for that class at this year's Le Mans 24 Hours with the same team.
He will return to single-seater action at next weekend's FE season opener in Riyadh - where he will also be making his category debut.
Calado said that despite the long gap since his last GP2 race, single-seater competition is not something a driver forgets.
"It's not strange - it's like learning to ride a bike," he said. "You sit in it and you don't forget.
"What is strange is all the energy management, and the fact that it's an electric [powertrain in FE]. That's what's really bizarre.
"And to get your head around why you need to be efficient is really key.
"So that will be my weak point - it won't be my one-lap performance, it will be that.
"But we've got days in the sim, we've got time [ahead of the first race].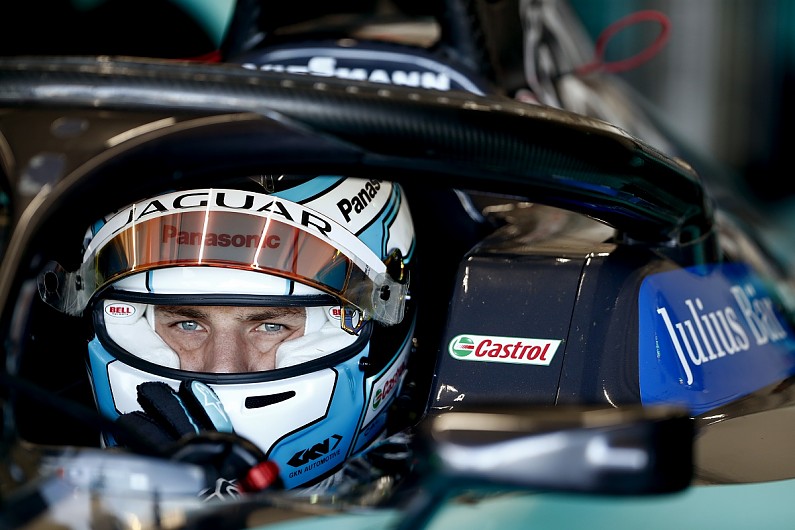 "I'm not expecting to go into Saudi and just win straight off. Got to be realistic - score points and just do as well as I can."
Ahead of the Saudi Arabian race, Calado gained some FE racing experience via the two test 'races' the series held at its group pre-season test at Valencia last month.
Calado said it was "kind of a different experience to when I remember single-seaters last", but added "it was good fun".
"We had some issues in the second one, with the controls, so I had to box a lap early due to something [going] wrong," he continued.
"Even so, the pace is good - the Jaguar looks strong.
"[Team-mate Mitch Evans] was super quick in the last session [of the test], so we know the performance is there, which is great. Just got to take it step by step and keep pushing."
Calado has confirmed he will miss the FE race at Sanya that clashes with the Sebring WEC event next March, as his deal with Ferrari takes priority.
He called the situation "frustrating", before adding: "That's the way it is - I can't do anything about it."