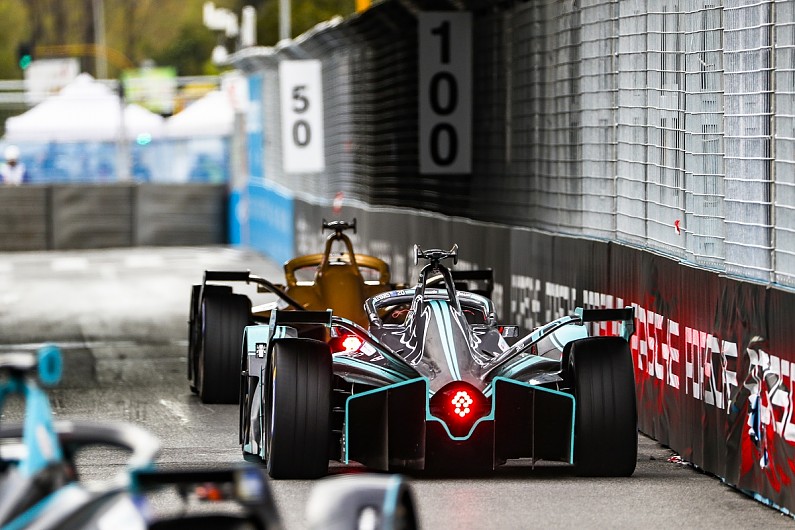 At last weekend's ABB FIA Formula E event in Rome, Autosport revealed that the FIA intended to take a stricter approach to in-race contact between cars.
That move came after the first half of the 2018/19 season was filled with clashes, leading to criticism from the drivers about penalty consistency.

How 'yellow cards' will stop a demolition derby

Following the Rome race, which included an early clash between Sam Bird and Jose Maria Lopez that resulted in the latter being given a drivethrough penalty and contact between race leaders Mitch Evans and Andre Lotterer that earned the pair FE's first 'yellow card' warnings from the race director, drivers up and down the field had the chance to air their views on the FIA's new stance.
Andre Lotterer (DS Techeetah)
"I think it was about time. We've seen incidents and we don't want it to be a demolition derby. Sometimes it's not intentional and most of the time I wouldn't say it was intentional for us but you try to take a risk. With these cars when you send them it's hard to stop them.
"Then if you combine a guy that defends and everything, these things happen. Now with the penalties, maybe we just have to stick to the position and [not] risk more about it and take your chances next time.
"The racing was fair with Mitch. Obviously we had contact but in FE you can't avoid contact. It's quite tight out there and we did defend and try. I tried to hold on and he had the nose in so we came into the corner together and it's inevitable that there is contact but he left me space afterwards so I didn't hit the left corner in the chicane.
"So, fair enough about the warnings, we can engage a little bit in what we can and cannot do. It's part of Formula E, a bit of rubbing.
"We've seen in previous races it could get extreme but it's also difficult to pass and take a risk when it's flat-out. This race had more energy saving because there were less incidents so it becomes a bit more civilised."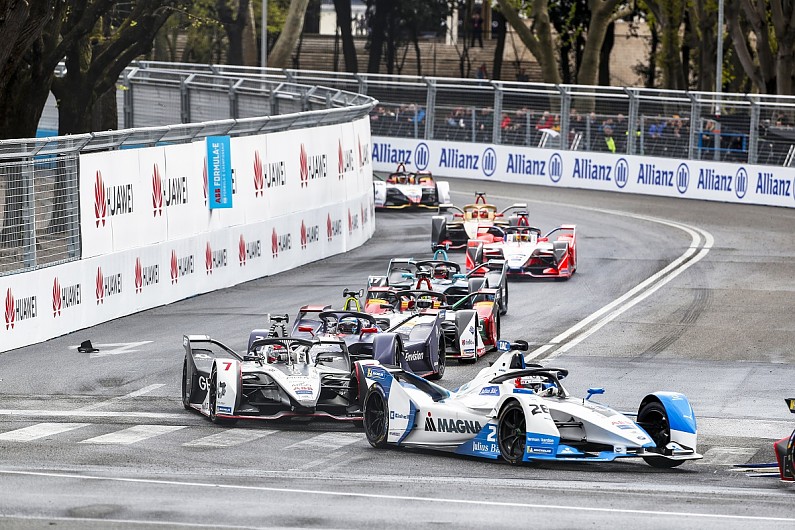 Sam Bird (Envision Virgin Racing)
"It's a good thing as long as it's the same for everybody. We'll see, it's the first race of this reset. That's the standard now, they need to continue to uphold the standard I suppose."
Jose Maria Lopez (Dragon Racing)
"I hope at least they keep doing the same and don't do something because maybe this guy was fighting more at the front. I hope it's the same for everyone because I've been on the other side and I never saw a penalty for the other guys."
Stoffel Vandoorne (HWA)
"It was a different race. When it's energy-limited and the energy becomes more difficult to manage, then it's easier to race. I think people are a bit more careful, not pushing brakes to the limits and it makes the racing a little bit better I would say."
Jean-Eric Vergne (DS Techeetah)
"I'm pleased as long as it's the same as everybody. I'm pleased as long as it's the same race to race.
"[But] everybody hits everybody on the first lap. Just look at the onboard cameras - everybody is hitting everybody. I did my best not to hit and at some point somebody behind me just stayed flatout and you have to hit the guy in front as well because there is nothing you can do."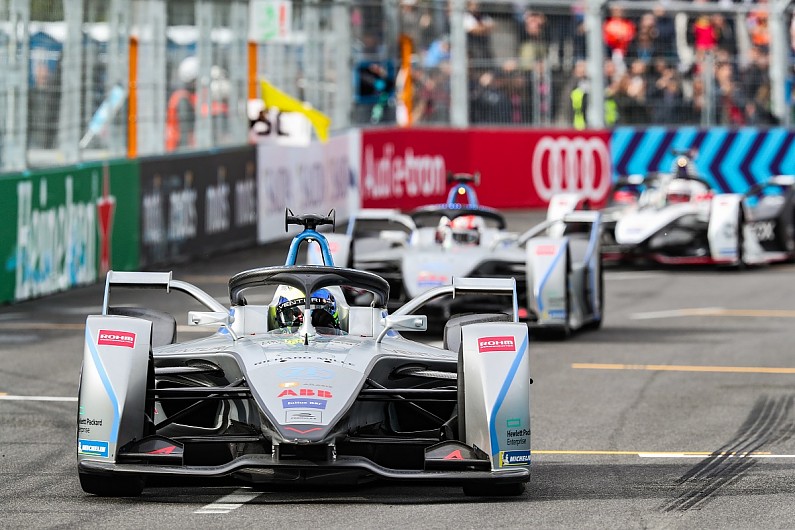 Felipe Massa (Venturi)
"The penalty needed to be harder [for contact]. In the end, this is the only way for the drivers to be a bit better in terms of contact. I didn't see the guys behind [involved in the early red flag in Rome] but I know it was a big crash. But it's the only way."
Allan McNish (Audi, team principal)
"I think both [as driver and team principal] it's a good step because the championship changed a lot between season four and five [with a new car and new rules]. And when you're in a flatout race and you've got short braking distances and tight circuits, you get incidents.
"There is always a point - and I know this from being a driver - where you will push the limits, because that's what they're paid to do. Then ultimately it gets pulled back that little bit and that's what I think it is - a little bit of a rebalancing.
"And I think we're all supportive of it. [In Rome], there were a few warnings and different bits and pieces, but it was still quite a dramatic race. I wouldn't have said it changed that.
"I suppose the Mitch and Andre overtake was the litmus test. That was one where if you had been too strict, you could have looked at it and thought 'err, he kind of pushed him off and that gained a position and everything else', [but] what was he meant to do?
"It was a bit of 50/50, so you let it race. And I think that was the right way to look at it."
Jerome d'Ambrosio (Mahindra Racing)
"I think the racing was good today, people loved it. Nothing silly happened which is what we want to see."
Edoardo Mortara (Venturi)
"This is something you need to judge more than me. [But] I think it's the right way, definitely. We were having way too much contact and it wasn't being penalised."