The headline from the post-Marrakech E-Prix rookie test was reigning Super Formula champion Nick Cassidy posting the quickest ever lap in Formula E history.
A 1min16.467sec afternoon run was comfortably under the Circuit Moulay el Hassan lap record - a 1m17.074s effort set by Nico Mueller in the 2018 test.
It was also some 0.7s quicker than the previous day's pole effort from eventual race victor Antonio Felix da Costa. Standing proud, though, was Cassidy's average speed. Nothing to date in the all-electric series could live with his 139.9km/h flier.
Cassidy's effort was outstanding, make no mistake. But it takes nothing away from the full-time FE drivers. The test took place in warmer conditions than qualifying and there was masses more rubber laid on the track. In short, the surface offered up more grip and therefore time.
Combined with Cassidy's prior sessions in the Envision Virgin Racing simulator, he was not going in with one arm tied behind his back and so he duly impressed.
However, around the calendar disruption caused by the COVID-19 coronavirus, Cassidy has campaigns in Super Formula and Super GT lined up for this season. That means, realistically, he's unlikely to sign for a seat on the grid in the immediate future.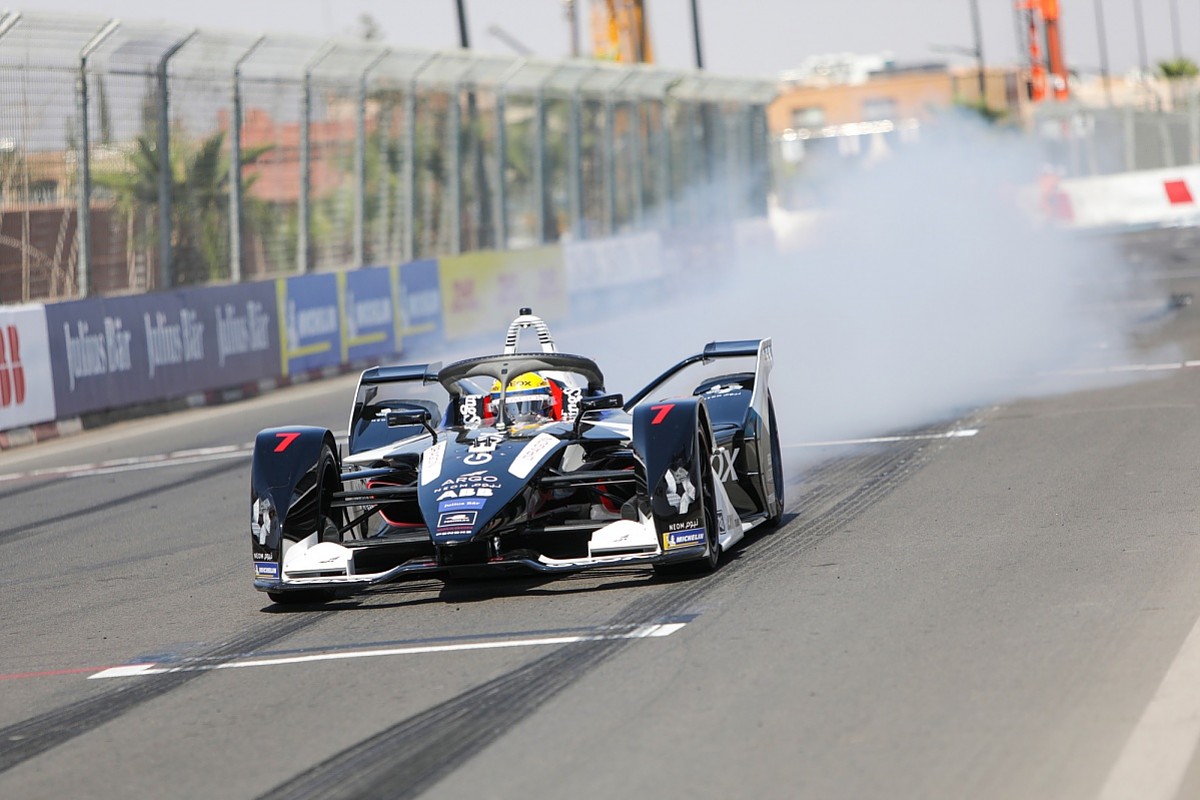 Second fastest in the test was Sergio Sette Camara. The McLaren F1 test and development driver's deal to run in Morocco also includes him joining former BMW DTM head Joel Eriksson as one of Dragon Penske Autosport's test and reserve drivers for the duration of the 2019-20 season.
Sette Camara's afternoon lap of 1m16.930s was 0.5s down on Cassidy, but the 21-year-old completed an additional 10 laps to take his total for the day to 84.
The Dragon team, with FE regulars Brendon Hartley and Mueller, currently ranks 11 out of 12 entries in the constructors' standings. Only perennial backmarker NIO 333 keeps its off the foot of the table.
DS Techeetah might have qualified on pole for the previous day's race, but it wasn't looking to give the testing berth to a junior single-seater ace
For Sette Camara to show that kind of speed, as well to punch in so many laps, bodes well should he want to make a full- or part-time switch to FE.
Third fastest was DS Techeetah runner Filipe Albuquerque. Competing for Cadillac in the DPi class of the IMSA Sportscar championship most notably, 34-year-old Albuquerque doesn't exactly meet the pre-conceived notions of a rookie.
But his presence at the test is exactly the same reason why the team called up Nicolas Lapierre, 35, overnight as a substitute for the no-longer-eligible James Rossiter.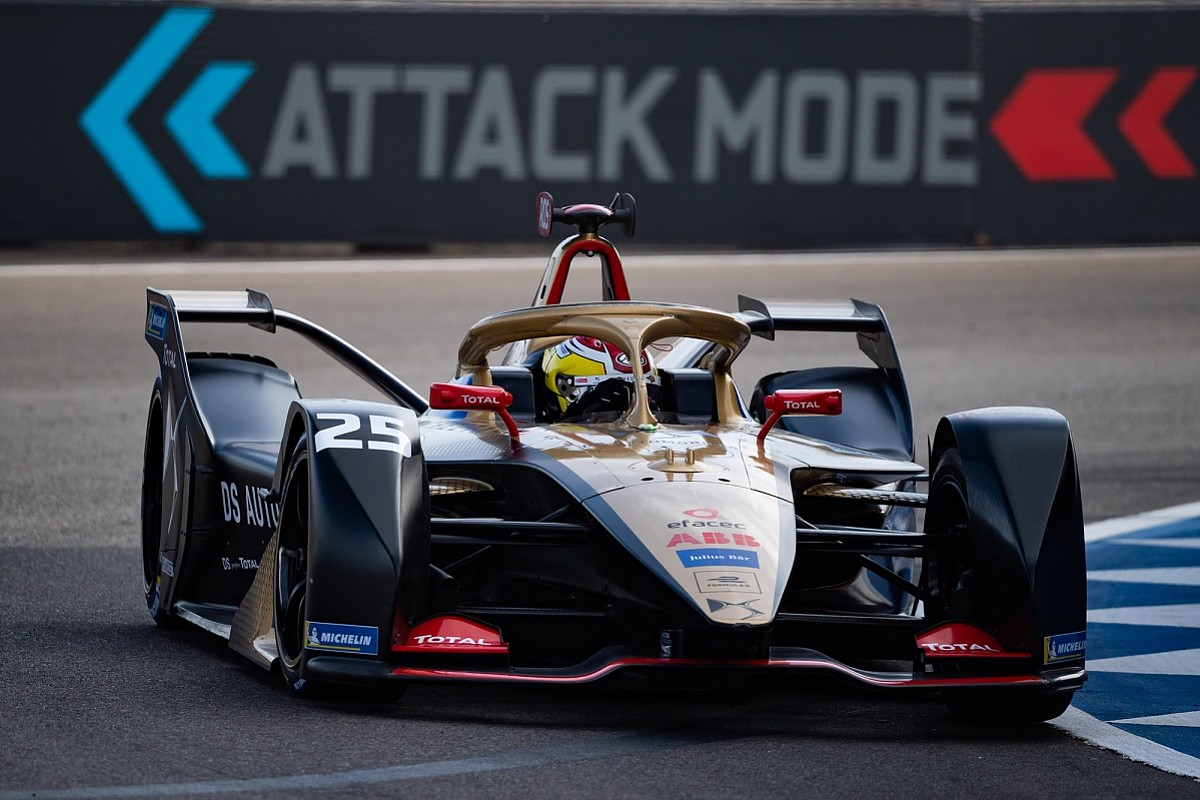 Ex-Nissan Super GT driver Rossiter is DS Techeetah's test driver. A regular attendee of the races, he had been down to run the Sunday programme.
But when Jean-Eric Vergne was side-lined with flu and unable to take part in Friday practice, Rossiter was granted a last-minute e-licence to participate. In turn he took himself out of contention for the rookie test.
Yes, France resident Lapierre was available and in close proximity to Morocco, but the four-time Le Mans 24 Hours class winner is also vastly experienced.
Having tested for Team Aguri in 2015, he was known to DS Techeetah team principal Mark Preston and also had a degree of relevant FE knowledge.
DS Techeetah might have qualified on pole for the previous day's race, but it wasn't looking to give the testing berth to a junior single-seater ace. Instead, it wanted two technically-minded drivers to give immediate feedback to its engineers and target a qualifying-specific programme. So far, the weakest area of performance.
Albuquerque lead the team's 3-4 in the timings, Lapierre lapping just 0.024s shy of his temporary team-mate.
That trend of 'older heads' was seen up and down the grid. Frederic Makowiecki, 39, was in at Porsche to help resolve its trend of dissolving race pace. DTM race winner Daniel Juncadella was back driving a Mercedes, three-time Sebring 12 Hours winner Pipo Derani was in at Mahindra, and so on.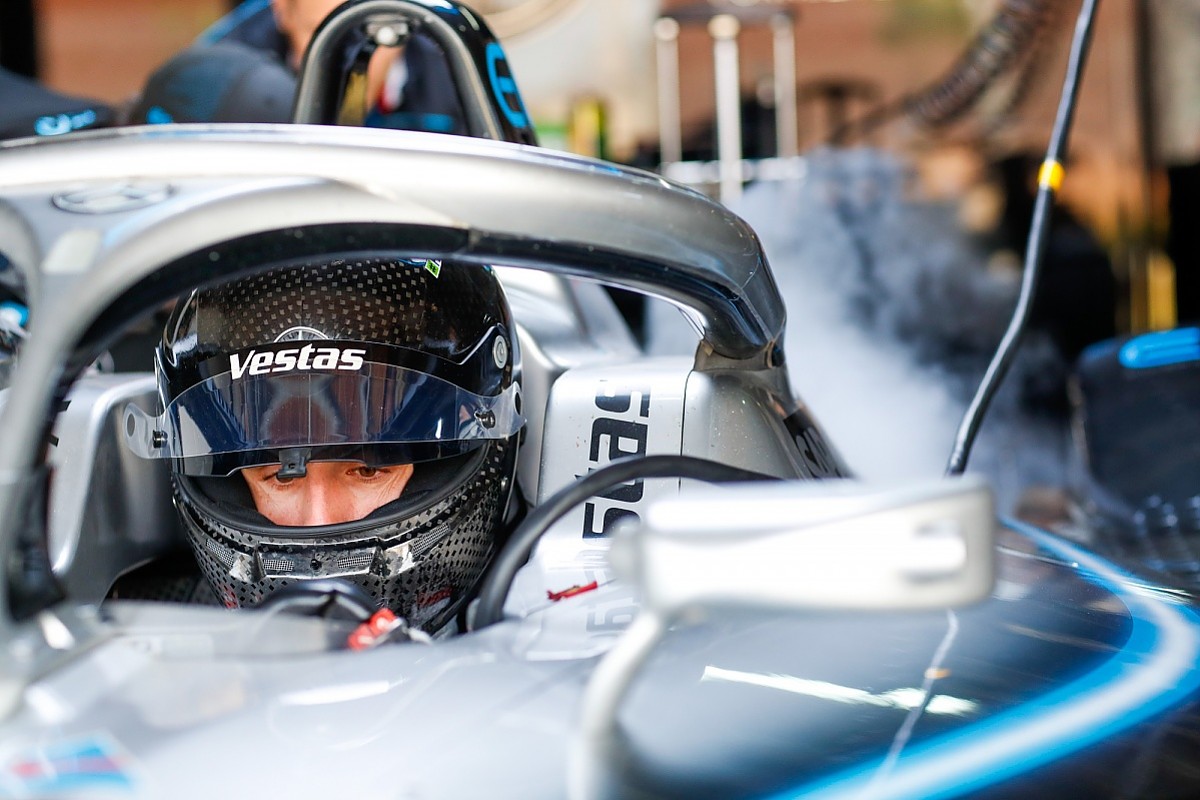 They all wanted drivers who could plug-in and play from the get-go.
There was, however, one driver who went into the test completely green. NIO 333 has made clear that it will retain the services of at least one Chinese driver in its set-up. That said, Ma Qinghua was miles off the pace during the Marrakech weekend.
He was 2.2s off in qualifying, and 1.1s in arrears of team-mate Oliver Turvey. In the race, he was the only driver to be lapped. His best practice effort was 3.7s wide of the mark. These times looked like statistical outliers at first glance.
It's never pleasant to see a driver's head drop. Ma has solid experience of the Marrakech track from his days racing in the World Touring Car Championship, but last weekend he looked bereft of confidence. He is under serious threat for his seat.
Daniel Cao, who ranked third in Asian F3 last season, was called upon to drive for NIO 333 after joining the team's fledgling academy programme.
Due to travel restrictions resulting from the coronavirus, he was unable to make it to Oxford to run in the team's simulator. That meant the 18-year-old's first experience of FE and of the track really would be that opening lap.
In the slowest package in the series, he ended the day 23rd of 24 cars. Hardly ground-breaking in the first instance. But, on the flipside, Cao - in every FE sense a genuine rookie - was 0.1s up on Ma's qualifying effort. He's done his future no harm at all.