Can anyone stop Lucas di Grassi from finally getting his hands on the GP2 trophy this year?
In the estimation of most - himself included - the Brazilian will be the guy against whom everyone else is measured when the 2009 field assembles for the first time in Barcelona this weekend. He has pace, experience, and a track record of success in the series. On top of that, his move from Campos/Barwa to Racing Engineering means that he also has the car that won last year's championship in the hands of Giorgio Pantano.

"I think we look very good," di Grassi admits. "But at this stage I don't really think a lot about the championship. I'll just try to win at Barcelona and we'll see how the championship develops. But I would rate ourselves as being in a very good position to fight for wins every weekend."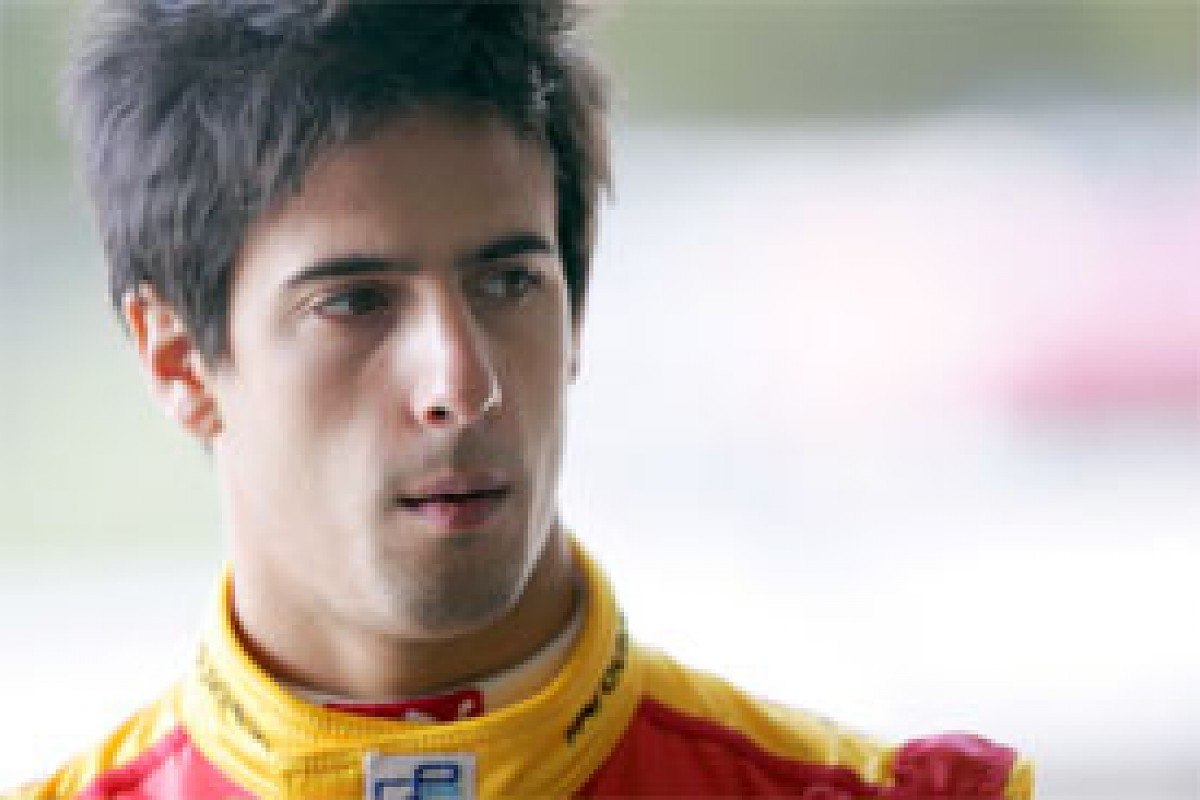 Lucas di Grassi © LAT
Having finished the previous two seasons in second and third, the stark fact is that from a career point of view, anything less than taking the championship - and doing it convincingly - could have dire ramifications for his career. Merely winning the GP2 title is no longer guaranteed to kick doors open in F1, as Pantano will unhappily attest.
All that said, there's a deeply experienced and well-credentialed field waiting to derail di Grassi's plans. Romain Grosjean has switched from ART to Barwa Addax (nee Campos) for his second season, and if the Renault-contracted driver can cut down on the errors that hamstrung him during his rookie year then he has more than enough pace to cause di Grassi some problems.
Pastor Maldonado is also capable of posing a threat. The Venezuelan is phenomenally quick on street circuits, so he'll already have circled Monaco and Valencia in his diary. Elsewhere, Luca Filippi returns to Super Nova after a frustrating 2008 season split between Arden and ART.
"I am really happy and really looking forward to the new season because I am back with Super Nova," he says. "We had good results when we were together two years ago. I am back working with the same engineer and we understand each other very well, so that makes things a lot easier."
Throw Toyota F1 test driver and recently-crowned GP2 Asia champion Kamui Kobayashi into the mix, and the fight for the first couple of rows starts to look extremely congested.
All of these names will be familiar to anyone who has followed GP2 over the past couple of years, but there are some new arrivals elsewhere in the paddock. Works SEAT WTCC driver Tiago Monteiro makes his first foray into team ownership with the new Portuguese-based Ocean Racing squad. Karun Chandhok and Alvaro Parente have been recruited to fill the driver slots and, while the fledgling team might need a few rounds to find its feet, it has already showed signs of progress in pre-season testing.
"We've had a few reliability issues, but hopefully we will get on top of that," Chandhok said. "So we shall see. We're definitely competitive, so I am quite optimistic that we should be in good shape."
On the driver front, the rookie with the best chance of upsetting the established order is ART's Nico Hulkenberg. The reigning Formula 3 Euro Series champion yielded a win and two pole positions from the two Asia Series rounds that he contested during the winter, so it's fair to expect that the German won't require long to acclimatise.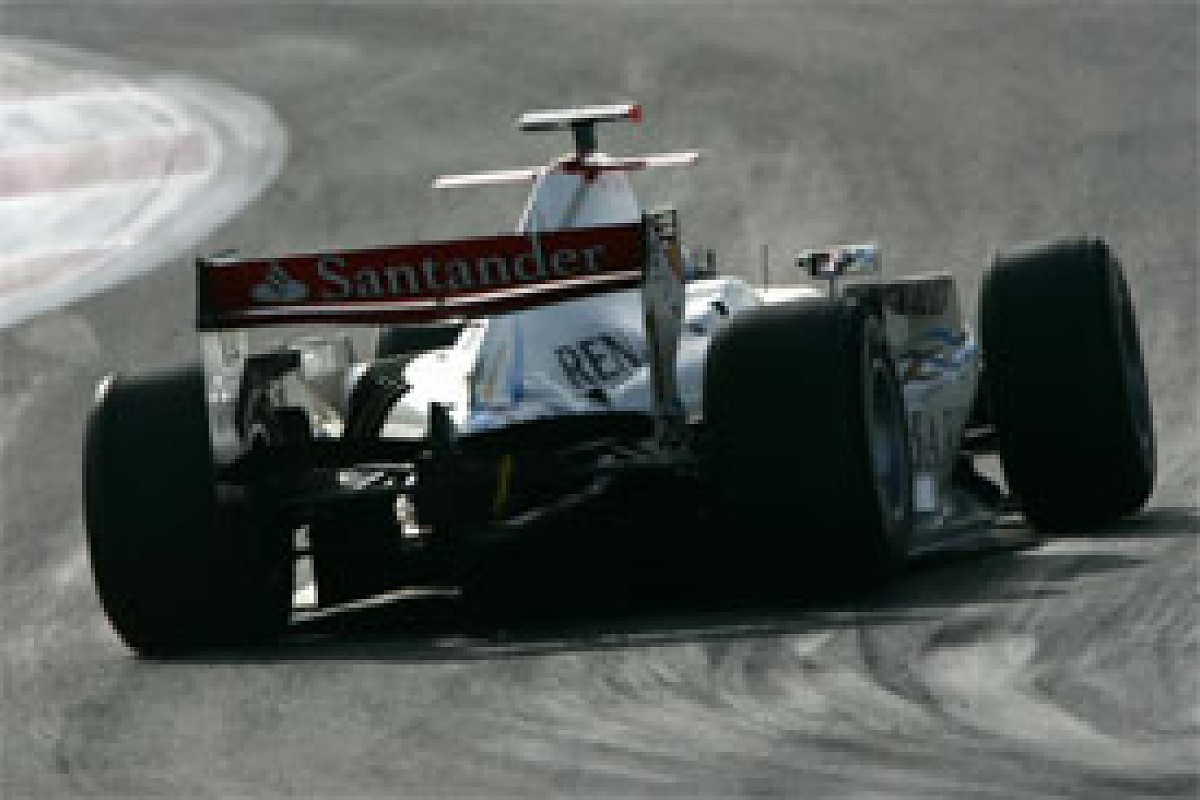 Vitaly Petrov gets sideways during testing at Paul Ricard © LAT
The calendar remains similar to last season. Magny-Cours has disappeared and the German race will be at the Nurburgring instead of Hockenheim, both in line with the F1 schedule. There's also a new standalone event to close the season out at the Algarve circuit in Portimao, Portugal.
There have been a few technical tweaks to the cars, including an adjustment to the cylinder heads that will be worth an extra 25 horsepower. But more significant is Bridgestone's decision to go one step softer on its compounds for Barcelona, Istanbul, Nurburgring, Valencia and Spa. This is going to have a huge impact on both set-up and strategy, and could be disastrous for anyone who tends to ask a lot of their tyres.
"The tyres will be very, very difficult to manage," says di Grassi. "I think that it will have a big influence on strategy and driving style. There will be a difference - whether in qualifying you will go for one single fast lap and then in the race you have to manage your tyre, or sacrifice qualifying and focus on the race.
"Being fast for five laps isn't going to mean that you are going to win. In the past you have seen some races where people go out and push 100 per cent every time they are in the car. This year you will need to think a little bit more."
Many of the drivers have spoken of the need for a measured approach to this year's championship. Maldonado believes that it will be central in determining who comes out on top.
"Being consistent will be key," he says. "The first race is very important. If you do well in the first race you have the possibility of getting some points in the second race. If you don't finish the first race then it gets very difficult and compromises your weekend. So we will work to focus everything on the first race, and the second race we will just be very safe and fight for points."
For all these good intentions, there's a difference between talking conservatively before you have stepped into the car and thinking conservatively when you're side-by-side into Turn 1 at the Circuit de Catalunya. Plenty of drivers have the talent to become GP2 champion this year; in Portimao we'll find out who also had the composure.