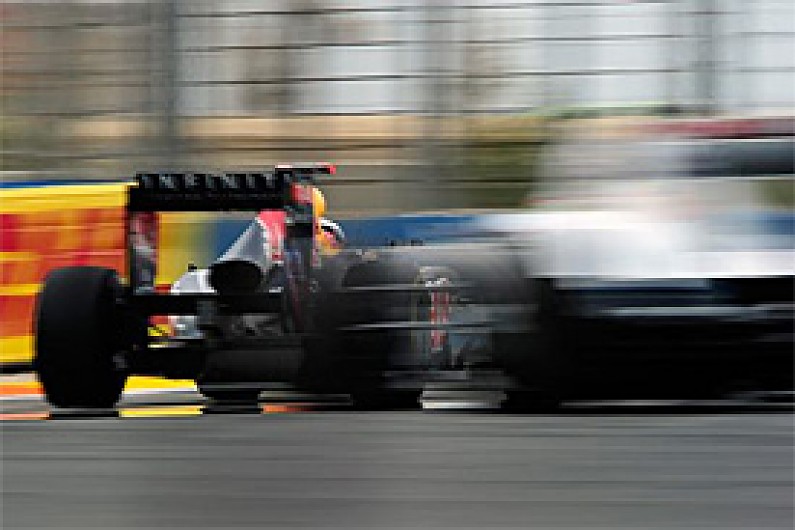 The FIA plans to keep experimenting with double DRS zones for the rest of the season - even though it believes the concept did not work at the Canadian Grand Prix.
Race director Charlie Whiting said on Friday that both he and drivers did not believe that the second DRS zone in Canada, which was situated on the start/finish straight, was a success - because it handed too much of an advantage to a driver who had already overtaken his rival in the first zone.
However, Whiting said that it was not straightforward to create a system that would automatically prevent a driver using a second DRS zone if he had already got past his rival.
"I don't think it worked in Canada," said Whiting during a media briefing at the European Grand Prix. "We were experimenting, but one of the things that emerged from it is that if a driver passes in the first sector he can then use it in the second sector.
"We were aware of that, and we just had a chat with drivers about it and they feel he should not be allowed to use it the second time. But it is not a trivial matter to get that to happen automatically. So we are discussing that. We want to try and use two sectors more."
When asked about the possibility of having two separate DRS detection and activation zones, Whiting said: "We would need two detection points, two notification points and two activation points - and it doubles the chance of something going wrong. We have had a few problems because it involves beacons by the track, and that is the only thing I am wary of.
"The idea of two zones emerged after Australia because the first zone wasn't quite long enough, was it? The drivers could get closer than they would have been, and maybe they could have had another go into Turn 3 - that is the idea.
"In Canada the first activation zone was sufficient and the second one was a bonus. It could work here with two decent sized zones."
Whiting also confirmed that at Silverstone the DRS zone will be on the Wellington Straight at Silverstone, with consideration being given to a second zone along the old start-finish straight.
At the Nurburgring, the DRS zone will be on the long run to the chicane - and include the kink.