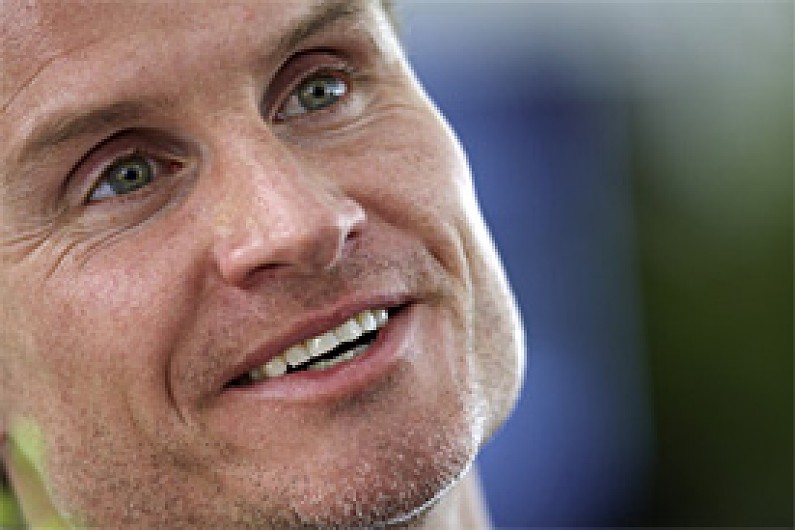 Q. What do you think of the new Abu Dhabi track?
David Coulthard: The big surprise first of all is that it has a real street-circuit feel to it. You mentally get so used to all the modern tracks getting more and more run off, and then in Abu Dhabi suddenly the run offs are really short because of this Tecpro Barrier. You look at it and think, 'that doesn't look like much run-off'.
Yet, I would happily trundle around Monaco and not even think about run-off. You always get used to a level of comfort and suddenly, if it is not there, you think about it - but does it actually affect your ability to do your work and the rest of it? It doesn't.
So, I think there will be a few of the drives saying, 'this looks a bit tight'. But in many ways, they have got used to having tracks with lots of run off and you go to Suzuka, which is a track with not a lot of run-off, and kids are throwing it in the wall. I actually think we need an element of that in Formula 1 to maintain respect for the people out of the car - that if you drop it you are going to have a big shunt.
Also for the drivers, there has to be a penalty for going off a circuit. It should not be a big crash that ends up hurting you, but there has to be a price to pay. And I think this track has redefined the FIA safety standards because of the safety barriers.
Q. What do you think of the pit lane exit tunnel here?
DC: That sort of thing, you can look at it and say it is challenging, but the bottom line is that it is actually a bit silly. It is the width of a car and it is a 90-degree left at the bottom of a tunnel after a blind hill. It is one of the things - the FIA stipulates this amount of run-off everywhere around the track but they don't specify pit in and pit out. So you could say let's put some landmines in the wall! It is a bit silly.
Will we know that? No, because there won't be a camera there. Could there be an incident? Yes. Will there be? Probably not. It is one of those things that if you practice it all day you could probably pick up half a second, but in the overall scheme of things, is that half a second going to make a difference between winning or losing the grand prix? If it was really tight of course it could, but probably it will not. So I would err on the side of caution, having found out very early in my career just how costly pit-ins and pit-outs can be! I only made that mistake once.
Q. Is the Abu Dhabi track a good one for racing?
DC: It is very dirty offline. I think the only place that might be good for overtaking is down into the first hairpin, and then out of there and down the back straight. I think all the stuff around the hotel is just follow-me, it is so tight and twisty. But I think people might go off line in that triple right hander before the hotel, and perhaps go off track there. It is similar to Bahrain and that corner behind the pits. There are lots of similarities to lots of other tracks, but it does seem to flow. A lot of modern tracks just don't seem to flow at all, but this does quite well.
I would be curious to know what it feels like in an F1 car because you go around in a road car and you think, okay. You go around in a two-seater and that feels like it feels, but the F1 cars will obviously be pretty damn quick around this track.
Q. You got a feel for the start in daylight, finishing in night element, during your recent runs in the two-seater. How do you think that will be?
DC: Everyone will get on with it, and they will finish the grand prix. But there is no question that it is more difficult to drive at night. Even in Singapore - Rubens [Barrichello] in the drivers' briefing in Japan was saying it was too hard, and other drivers were saying nothing because no one wants to admit that they find it tricky. The ego thing comes in, and as you get older guys get less uncomfortable to say what they think.
But it is more difficult to see at night? It just is. It is the same when you drive your road car through the town. But is it impossible? Of course not, so you will get on with it. Is it going to be challenging? Definitely because you will start with all the bright light and you will fade away to the darker light.
Q. Do you think the drivers will like this track?
DC: I think so. I think they will do. It does seem to flow and that is what they will look for. Ultimately, I think it will be quite frustrating if you have got a bad car and a bad balance - you will lose a lot of lap time. If you look at how close the grids have been recently, then there will be a bit more spread.
Q. What are the key corners on the track?
DC: That triple right hander before the hotel - I think there is a lot of lap time there. In Turn 2/3 there could be some lap time, but the rest is just point, squirt, and stop. And it is how nimble is your car. I think it will be a medium to high-end downforce circuit. Although it has got a 1.2 kilometre long straight, the rest of it is a bit Mickey Mouse. So that probably means Force India will not be as quick as they have been at recent races.
Q. Do you think that sand will be a big element during the race weekend?
DC: It does seem to be very sandy, and even though we drove around the track, when I followed Martin [Brundle] to do some preview stuff for the BBC, the amount of stuff coming out the back of the cars was incredible. So, what that does is two things: one, it makes the driver pay the price if he goes a bit off line, which is good because it favours ability, but it is also makes people not want to take the risk in overtaking. Sand on your tyre takes a good lap to be cleared out. When I went out after being in the pits, down in the tunnel, then you pick up a lot of understeer there, so someone could get caught out - more likely in practice than in the race, but it could have an effect.
Q. So it will deter what overtaking there is?
DC: Potentially. You probably know you will not have a go from a distance. If you are already committed to it, then of course you will carry it through. But you need circuits where drivers think, 'let's just go and see what happens'. For that, you need wide exits. They can be tight on the entry, but you have to have a lot of space on the exit. I don't mean run off, but just enough track that if you get a little bit wide you can hold onto it - whereas a lot of the tracks tend to have a lot of tight exits where you don't want to take the risk.
Q. So the braking at the end of the long straight, will that be a good spot?
DC: Well it's sandy, and it is probably a bit too tight on the exit. So I think that will discourage anybody from taking a big gamble. And also the one that follows it, down past the support pits, it is a really tight corner.
Q. There is some concern about the lights on the hotel being on during the race and distracting the drivers. Is that really an issue?
DC: I didn't see that at all. Martin and I were going out and he said , oh the lights are pretty, did you see it? And I said, no. What I did notice though is before you come under the hotel, you have the triple right and then a little short straight, one of the lights is facing down at the track and it was quite bright. It caught your eye and you looked up and it dazzled you.
Q. So you won't mistake a red hotel for a red flag?
DC: No, I didn't get that impression, no. I think it should be fine.
Access even more news on Autosport.
Register for free to increase your monthly limit from 15 to 25 stories - or subscribe today and get unlimited access.
Get unlimited news
Full access to our news and in-depth Autosport Plus features - all in an ad-free enviroment.
Subscribe to Autosport Plus
Get 10 free extra stories
A quick upgrade and you'll boost your monthly news limit instantly - for free.
Register for free