AUTOSPORT brings you its regular column of life inside the paddock. This week: Interlagos
The Brazilian Grand Prix may not be everyone's cup of tea, but for a majority of the Formula 1 paddock it is one of the highlights of the season.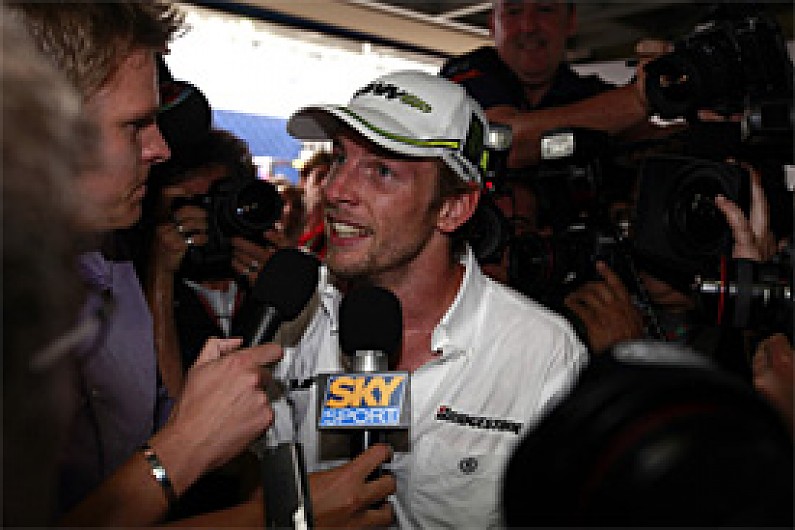 Yes, the poverty and crime is in your face a lot of the weekend in Interlagos, but a fantastic track, atmosphere that money just cannot buy and more often than not a world championship decider all go into the mix to make Brazil so special.
Any weekend at Interlagos provides a total assault on the senses. There are amazing sights - from the contrasts of millionaire's apartments to favelas within metres of each other.
There is the smell of ethanol from the log-jammed roads. The sound of police sirens and loud motorbikes. The taste of finely cooked beef - and that hazy feeling in the morning you get after one too many of the local caipirinha tipple.
Brilliant!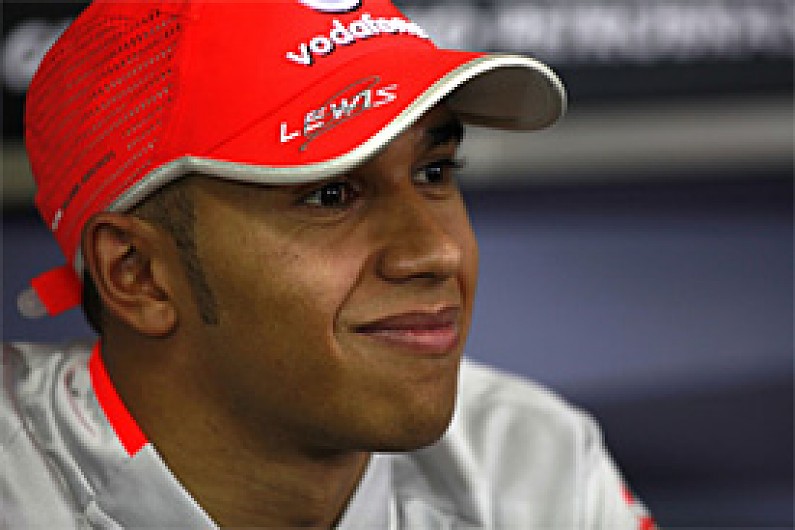 This year's race in Brazil will be remembered by everyone for Jenson Button's title success - and especially the way that he firmly shook off the shackles of a man limping to the world title, and showed the world that he can be as aggressive and ballsy as anyone else.
Button was in remarkably good form throughout the Brazil weekend, and it was only after the crown was won that he admitted the nerves had been getting to him in recent weeks.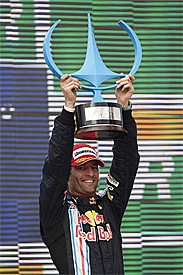 You definitely would not have known it in the build-up to the weekend, however, as he once again proved a hit with the British media and took a selection of us hacks out for dinner as the famed Fogo de Chao churrascaria.
Button has made it an annual tradition to take the British press pack out as a way of saying thanks for the good and the bad that has been written about him - and even though he had plenty on his mind in Interlagos he did not shirk at staying on hand to speak about the build-up to the weekend, his admiration for the Iron Man contestants after his visit to Hawaii - and to take the Mickey out of a few journalists for either their weight or their knowledge of F1.
And to show just how the nerves were not getting to him ahead of the weekend, he brushed off an encounter with the same local Brazilian TV crew who had ambushed Lewis Hamilton with a black cat 12 months ago.
Arriving at the restaurant, the crew erected a ladder over the door and tried to make a scene of getting Jenson to avoid going under it in case he got bad luck! He was having none of it, and marched straight into the restaurant!
While bad luck may have played a part in what happened in qualifying on Sunday, he definitely earned every bit of his result when it came to the race - and that title.
Twelve months on from that oh-so-nervous clinching of the world championship in Brazil, Lewis Hamilton had a bit more of a low-key approach to his weekend at Interlagos.
With all attention on Jenson Button and his bid to win the title, Hamilton was able to go about his business without the focus of the world's media following his every move.
And that fact meant he was finally able to achieve something intensely personal for him, which was to go and visit his hero Ayrton Senna's grave.
Hamilton adored Senna's antics but, with his two previous visits to Sao Paulo coming as he was going for a championship, he knew there was little chance of paying his respects without the world's media following him closely behind.
However, with the world distracted by Button, Hamilton was able to quietly slip into the Morumbi cemetery when Senna is laid - and offer a few thoughts for his idol.
"It's an awesome place, very simple, just a plaque. For me it was special," said Hamilton about his visit. "It was only a matter of time before I did it.
"I've wanted to do it for the last two years, but I was being followed and all kinds. I wasn't when I went, at least I don't think I was."
Hamilton was desperate not to draw attention to himself so he only stayed there briefly.
"I just went in and tried to walk around people's graves as everyone else was walking over people's graves," he said. "I left after a couple of minutes because there were other people there and I didn't really want to be there at the same time as them."
Formula 1 race organisers often go to extraordinary lengths to create lavish trophies for the top three finishers, but in Brazil their efforts were rubbish - quite literally.
Rather than the traditional use of gold or silver, Interlagos chiefs wanted to showcase the new recycling laboratory that has been built at its track.
So in a remarkable feat, they pooled together stray plastic bottle top caps that had been collected and recycled over the GP weekend to make some amazing blue trophies.
Brazilian petrochemicals maker Brasken melted down the bottle caps into spaghetti-like threads, then compressed them down into big blocks of plastic which were then cut into the shape of the trophies.
The trophy handed to race winner Mark Webber was 50-centimetres tall and weighed an impressive 3.5-kilogrammes - although no one could say exactly how many bottle tops it was made up of.
Nicolai Duboc, a Braskem engineer in charge of the operation, said: "Formula 1 represents innovation and technology and is the perfect event to demonstrate the social value of recycling plastic."
More details can be found here.
Autosport has produced a standalone special magazine to celebrate our 70th birthday. All current print subscribers will receive a copy for free. To order your copy of the 196-page Autosport 70th Anniversary issue, please go to: autosport.com/autosport70th