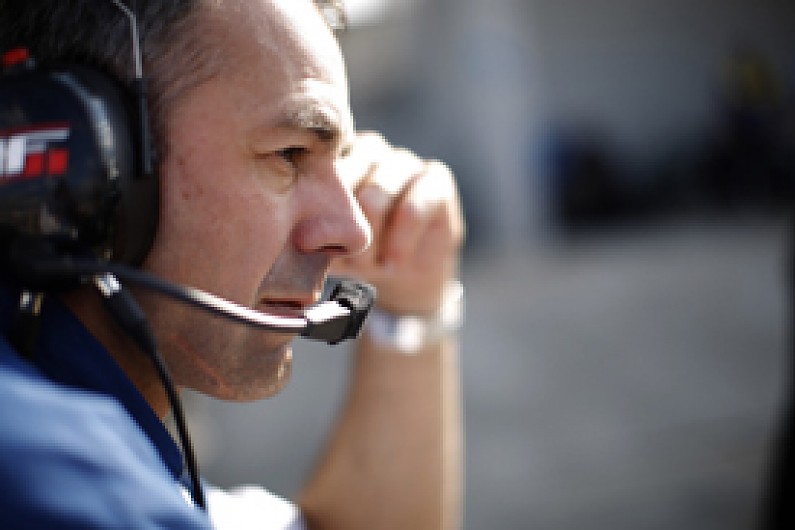 Manor Grand Prix's first chassis should be completed by the end of November and testing at the beginning of February, according to designer Nick Wirth.
Manor has formed a partnership with the Wirth Research company and Wirth is confident that his design of the team's 2010 F1 car is progressing well.
"We are already assembling components on a mock-up chassis, the first real chassis is being built and should be ready in four or five weeks' time," Wirth told Autosprint.
"I'm very satisfied with the way crash tests are going and therefore I predict that the first car will be able to start running on the track at the beginning of February."
Wirth admits that Manor is likely to be at the back of the grid to begin with, but believes the changes to the regulations next year will give the team an opportunity to move forward.
"We'll start from the back but we hope to be in front of the other new teams, then we'll begin to put pressure on the consolidated teams," he said.
"The new regulations this year have mixed things up compared to 2008 and next year the rules will again be very different, and will require cars just as different - particularly with regards to the larger fuel tanks, heavier weight, tyres, aerodynamics...
"This set of changes should not be underestimated because it means there will still be room for surprises.
"If the 2010 rules were the same as this year, I would have been very worried, instead I'm a lot less so."
He confirmed that the car would be entirely designed and constructed without using a wind tunnel.
"We use no wind tunnels. We are developing the aerodynamics completely on the computer with the CDF system. We won't do even one day in the wind tunnel, not even for a check."
Manor GP is set to confirm a commercial partnership with Virgin next month and Wirth says that driver announcements could follow shortly afterwards.
"We'll soon announce our commercial partner and, I think, also the drivers, since many have shown sizable interest in doing a programme with our team," he said.