Formula 1 completes its latest triple-header with a historic visit to Mugello for the Tuscan Grand Prix.
After a dramatic Italian GP at Monza in which Pierre Gasly claimed his maiden F1 grand prix victory - and his AlphaTauri team's first win since 2008 at the same circuit - the paddock heads south to Mugello for a first-ever Tuscan GP.
An all-new challenge faces the F1 drivers and teams at Mugello, a circuit that was drafted on to the revised 2020 calendar in reaction the COVID-19 crisis, where teams have no previous on-track data with the current cars to rely on. The race will also be the first F1 event to host fans since racing restarted in July.
Ferrari will celebrate its 1,000th F1 world championship grand prix race this weekend with a paying tribute to the team's F1 debut at the 1950 Monaco GP, as it looks to recover from its nightmare double DNF at Monza.
Lewis Hamilton continues to lead the F1 drivers' standings despite a disappointing Italian GP, which resulted in his advantage being trimmed to 47 points by Mercedes team-mate Valtteri Bottas, while Red Bull driver Max Verstappen slipped to third in the championship after his engine-induced retirement.
The Tuscan GP will also mark a new era at Williams, following the Williams family's departure. Simon Roberts has been appointed as acting team principal in the ongoing senior management changes.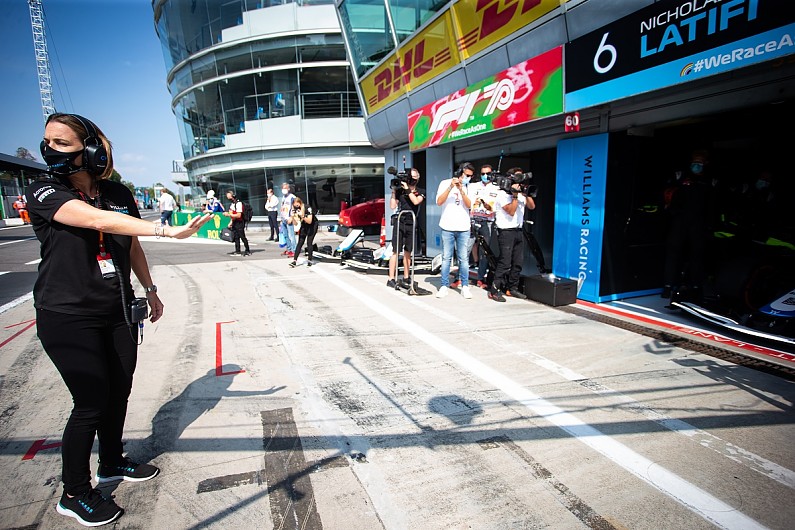 What is the Tuscan GP?
As different races are not allowed the same name within the same F1 world championship season, and the Italian Grand Prix had already been staged at Monza, Mugello's F1 race has been called the Tuscan GP to reflect the region the circuit is situated in.
The third F1 race taking place in Italy in 2020, the return of Imola for the first time since 2006, will be called the Emilia Romagna GP.
Why is F1 racing at Mugello?
Due to the redrafted 2020 F1 calendar following the coronavirus pandemic and subsequent cancellation of 13 races, series bosses have scrambled to produce a campaign of a minimum of eight races to meet FIA world championship criteria along with reaching a minimum of 15 races to fulfil the TV broadcasting deal.
As well as hosting double-headers at the Red Bull Ring, Silverstone and Bahrain, F1 will also head to venues not on the original 2020 calendar, with Mugello the first of the new destinations.
Traditionally the home of MotoGP's Italian GP, Mugello is owned by Ferrari and a deal has been struck for it to host a one-off race to coincide with the Italian manufacturer's 1000th grand prix world championship event.
The Tuscan GP also provided a logistical solution for F1 to end its latest triple-header following on from the recent back-to-back races at Spa-Francorchamps and Monza.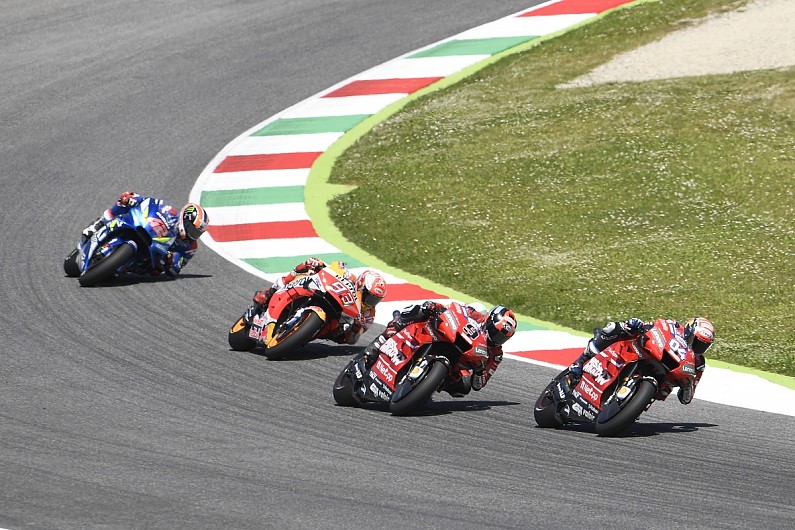 2020 Formula 1 Tuscan GP session timings
F1 is sticking to its traditional format of two free practice sessions lasting 90 minutes each on Friday, followed by an additional practice session running for one hour on Saturday morning.
The Q1, Q2 and Q3 knockout-style qualifying format is also being retained on Saturday afternoon to decide the grid for the 59-lap Tuscan GP on Sunday.
The Formula 2 and Formula 3 series are acting as support classes to the F1 Tuscan GP, with Mugello hosting the season finale for F3.
Australian driver Oscar Piastri leads Prema team-mate Logan Sargeant (USA) by eight points in the latter series, while Mick Schumacher's first feature race win in F2 at Monza has allowed him to close to within six points of fellow Ferrari junior Callum Ilott.
Friday 11th September 2020
Free Practice 1: 10:00am-11:30pm BST (11:00am-12:30pm local)
Free Practice 2: 2:00pm-3:30pm BST (3:00pm-4:30pm local)
Saturday 12th September 2020
Free Practice 3: 11:00am-12:00pm BST (12:00pm-1:00pm local)
Qualifying: 2:00pm-3:00pm BST (3:00pm-4:00pm local)
Sunday 13th September 2020
Race: 2:10pm BST (3:10pm local)
How can I watch the Tuscan GP?
Channel: Sky Sports F1 HD
Channel numbers - Sky: 406
Channel numbers - Virgin Media: 506 (Sky Sports F1 HD)

Sky Sports has live and exclusive broadcasting rights in the United Kingdom with the build-up to the F1 race starting from 12:30pm ahead of lights out at 2:10pm.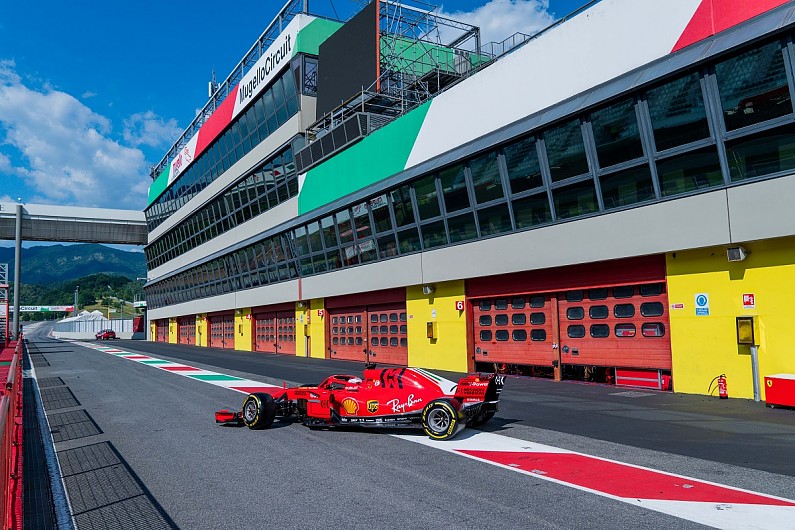 When can I watch the highlights?
Channel: Channel 4
Start time: Saturday qualifying 7:30pm, Sunday race 6:30pm
Channel 4 has the rights to show Tuscan GP highlights of qualifying on Saturday and the race on Sunday.
Weather forecast for the Tuscan GP
Mugello is set to be bathed in sunshine all weekend for the Tuscan GP with highs of 30 degrees Celsius on race day.
Pirelli tyre allocation for the Tuscan GP
Pirelli has opted for its hardest range of compounds for the Tuscan GP, with the hard tyre C1, medium tyre C2 and soft tyre C3. This range was last used at the Spanish GP.
For at least the opening 10 races of the reshuffled 2020 F1 season each driver will be given the same allocation of tyres per race: eight sets of soft tyres, three sets of medium tyres and two sets of hard tyres. Pirelli will also supply a range of wet and intermediate tyres for each driver.