Pierre Gasly says he "never expected" what has happened since his demotion from Red Bull just over one year ago, having now scored his maiden Formula 1 win at Monza.
Gasly scored a shock victory for AlphaTauri at the Italian Grand Prix after a dramatic race that saw all of the front-runners hit trouble and a red flag help shake up the order.
It marked Gasly's second F1 podium finish, following his run to second place at last year's Brazilian Grand Prix for AlphaTauri.
Since being sent back to Toro Rosso - now known as AlphaTauri - from Red Bull's senior F1 team after just 12 races last year, Gasly has enjoyed some of the best results of his career.
The Frenchman said after his victory that he could have never envisaged all that has happened since his demotion from Red Bull.
"I know how important it was for me to get my first race win in Formula 1, and in the end it's only my third season in F1," Gasly said.
"Even though I've been through a lot in the last two years, I still feel I'm quite new to this world and improving year after year and just getting better the whole time.
"I would have never expected that a year ago, when I got back to Toro Rosso.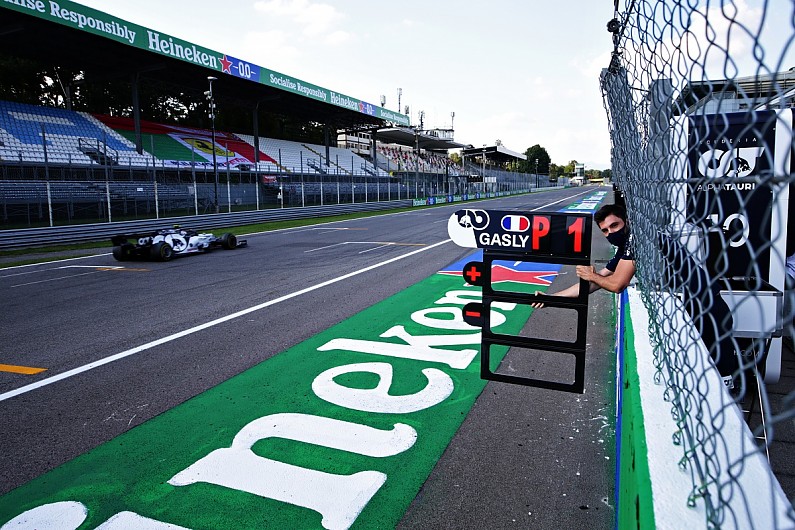 "The podium was already unexpected and a big, big highlight last year.
"And then I wasn't ready for that win today, even though you always try to imagine the best scenario, the best car, the best race, everything the best way."
Gasly scored just the second race win in the history of the Faenza-based team, following in the footsteps of four-time world champion Sebastian Vettel, who won a rain-affected race at Monza in 2008.
Gasly revealed that team principal Franz Tost had congratulated him on scoring a win that meant the team had won in all conditions.
"We know that it happened only once in the whole history of Toro Rosso in Formula 1," Gasly said.
"Franz actually told me: 'You know we've done it in the wet, I'm really proud of you because today we've done it in the dry now.'
"It was very difficult but I'm just happy to show my speed. I've worked on myself day after day, race after race since last year and just trying to get stronger all the time.
"I'm really happy that today I get the reward for all the hard work that we've done with AlphaTauri and also with Honda."