McLaren Formula 1 chief Andreas Seidl has explained the reasons for furloughing a number of the team's staff, calling it "one of the most difficult decisions" of his working life.
McLaren announced at the beginning of April it would be furloughing many of its team members as a temporary measure, owing to the financial uncertainty facing F1 during the COVID-19 pandemic.
Drivers Carlos Sainz Jr. and Lando Norris also took pay cuts to aid the team, as did a number of its senior management members.
Asked by Autosport to explain the decision amid criticism facing football clubs, Seidl said the team had to safeguard its future amid a lack of certainty on when the 2020 season would begin.

Why F1's furlough debate isn't as clear cut as in football
"It's still not clear yet and it's simply impossible to know what the financial impact will be of this crisis," Seidl said.
"We know that we are not going racing at the moment. We know that we will miss income this year, and this is why we had to put different measures in place in order to make sure we are protecting our people, [and] protecting the team to be in a position that once this crisis is over, to restart again in the best possible shape.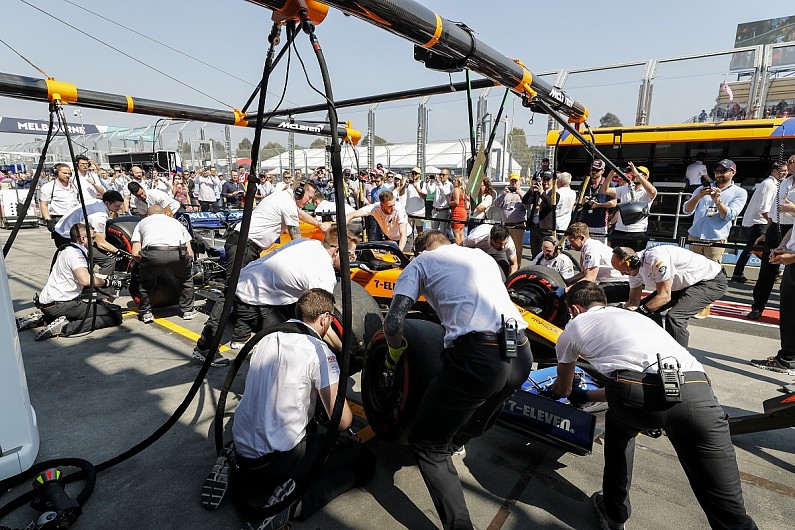 "One of these measures was putting our people on furlough, which was, for myself, one of the most difficult decisions or things I've had to do in my working life, telling our people to be on furlough and taking also pay cuts.
"But again, we were clear together with Zak [Brown, McLaren Racing CEO] that it's a decision we had to make again to make sure we protect the team as good as possible."
F1 teams are braced for a significant loss of income this year due to a revised calendar that is likely to result in a reduction in hosting fees that fund much of their prize money.
The opening nine races of 2020 have already been called off, and there is no certainty on when they will be rescheduled or when the season will be able to start.
As well as furloughing staff and introducing pay cuts, McLaren has also put its major infrastructure projects - including a new wind tunnel and a new simulator - on hold for the time being.
"The entire factory, apart from the ventilator production, is in full shutdown at the moment," Seidl said.
"So this means also the infrastructure projects are on hold.
"We need to see with all our companies and suppliers working together on this project how big the delays will be once we get going again."