Renault's Formula 1 boss Cyril Abiteboul believes the championship's rule regarding driver aids is "not fit for the purpose of the modern F1 car", following his team's recent disqualification.
Daniel Ricciardo and Nico Hulkenberg lost their sixth and 10th place finishes in the Japanese Grand Prix after Renault's braking system was deemed to be in breach of the FIA's F1 sporting rules despite not breaking any technical regulation.
Abiteboul believes that Article 27.1, the rule in question that states "the driver must drive the car alone and unaided", allows too much subjectivity given the various elements current cars have that inherently assist the driver.
He said Renault would accept the "harsh" penalty but also wants it to be taken into account as F1 plots a series of sweeping rule changes for 2021.
"Maybe we should take the opportunity of the 2021 regulations to modernise that article, which in my opinion is not fit for the purpose of the modern F1 car," said Abiteboul.
"If we live in a world where just based on speculation, on imagination, you can create a claim on the team, and try to get access to its intellectual property it can become a dangerous precedent in my opinion.
"[I am] thinking ahead about the financial regulations, where all sorts of claim could be triggered by some teams who want to have a go against another team."
He also said that he wanted a discussion over the issue of driver aids and to "fuel the debate", but preferred for that to happen openly rather than by appealing the decision.
"I prefer to have that debate with you guys [the media] also, rather than in the context of an International Court of Appeal, with stewards, with interested parties who could join the claim and express a view and also get access to our IP," he said.
"We don't want that. And also frankly what I want is to focus on my own organisation, focus on processes that should be a big stronger about passing the test of legality or not."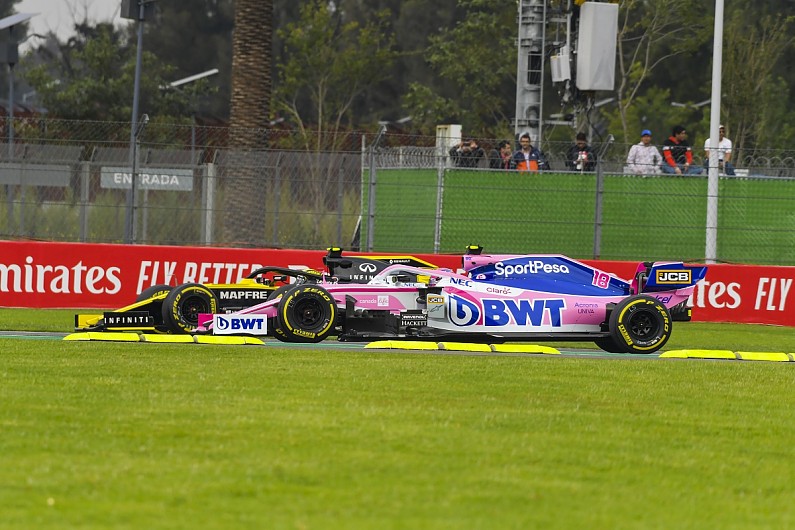 Renault's disqualification came after a protest from Racing Point, which had gained information from an ex-Renault employee.
Abiteboul says he has raised his concerns about the entire process on multiple occasions and "expressed my opinion exactly under the same terms".
As well as dissatisfaction over the rule itself, Abiteboul feels the manner of the protest and the FIA's response went against typical procedure.
"What happens is that the team that has made the request and received a negative request can ask the FIA to turn that in to a technical directive, which they have not done" Abiteoul said.
"Or they can also go asking the FIA to look specifically into a team if there is speculation that we are doing the same system, which is not what they have done.
"Instead what they have done is to try the contest of a race or an event for us to be disqualified, which is a completely different process."