Sebastian Vettel says the appeal of Formula 1's planned 2021 rules will play an important part in whether he continues racing or walks away from the championship.
The four-time world champion criticised the state of F1 when he lost victory in the Canadian Grand Prix because of a five-second time penalty.
Vettel has expressed dissatisfaction that "lawyer"-speak has become part of modern F1 with the way drivers report incidents to officials, and believes a flawed and bloated rulebook is to blame.
Drivers have been given a formal role to play in the finalisation of F1's regulations for 2021, which will feature a raft of major changes.
Asked by Autosport if the 2021 rules were important for deciding whether he would still be in F1, Vettel said: "Of course. Yes.
"I still need to look at in a way that I say the cars are exciting, the formula is exciting.
"Time is ticking obviously. It's good we've been asked. We gave our opinion and we will give our opinion again.
"Hopefully we find the sport taking the right turns to grow, to allow us to race, to allow us to challenge ourselves and explore our skills."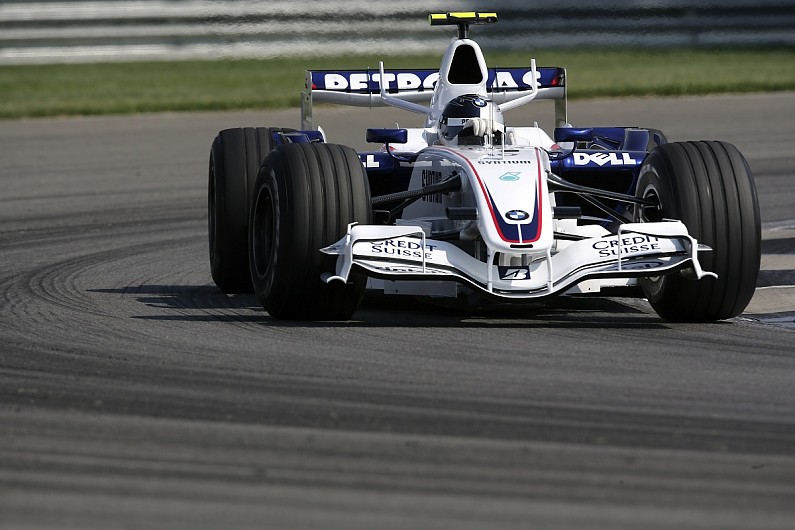 Vettel (pictured above with BMW Sauber) made his F1 debut in 2007 and is contracted to Ferrari until the end of 2020.
His career has included four world titles from 2010-13, all with Red Bull, 52 victories and records such as the youngest poleman and youngest champion in F1 history.
However, he has not been able to replicate his Red Bull success at Ferrari, and the last two seasons have featured several high-profile mistakes.
Despite those setbacks, and some speculation linking him to a Red Bull return in the future, Vettel has insisted he is happy at Ferrari and wants to continue at the famous Italian team.
Given he would only be 33 at the start of the 2021 season, any decision to retire would likely be down to personal preference.
Asked where the current cars rank in terms of driver satisfaction, Vettel said: "At high-speed they are top of the class. Low-speed... I wouldn't say bottom of the class! But they are just too heavy.
"It's something I don't like. I think a Formula 1 car that I got to know first was very exciting throughout the speed ranges.
"And the race turned out to be a sprint race, which was great because you could push yourself and the car and the tyres every lap.
"That has changed a bit. We are managing some races more, some races less.
"Some management will always be here and rightly so. You need to also use your head, not just your feet and hands.
"But still the one rewarded most should be the fastest guy."
Vettel's main rival in recent seasons, five-time world champion Lewis Hamilton, has also indicated before that the 2021 overhaul will be a key part in deciding whether he keeps racing.