Lewis Hamilton has been summoned by French Grand Prix stewards over an incident with Red Bull's Max Verstappen in second practice as the Mercedes Formula 1 driver rejoined the track.
The world championship leader briefly lost control of his Mercedes and swiped a bollard at Turn 4 halfway through FP2.
But as he rejoined the circuit, he came back on track right in front of Verstappen, who was unable to take the ideal inside line at Turn 4 and ran wide.
The stewards announced that the matter would be investigated after the session had concluded.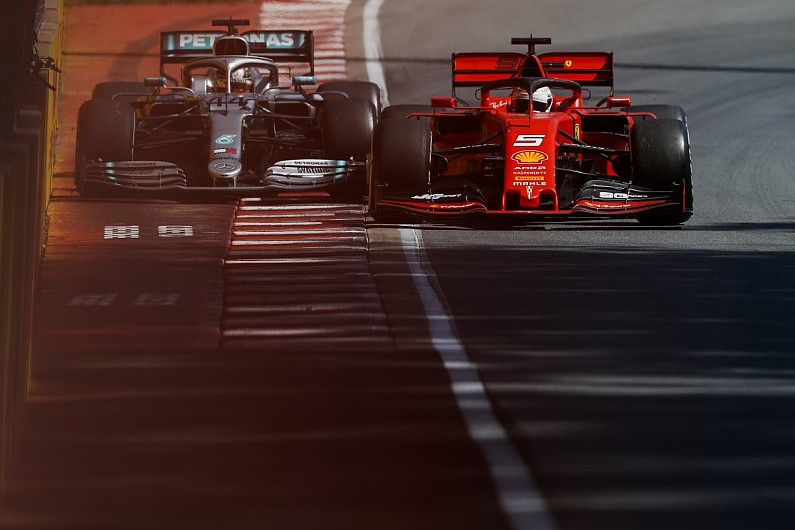 That incident comes just a fortnight after Hamilton won the CanadianGP when a five-second penalty was awarded to Sebastian Vettel, who was ruled to have rejoined the track in an unsafe manner and forced Hamilton off circuit.
Article 27.3 of the Sporting Regulations states: "Drivers will be judged to have left the track if no part of the car remains in contact with it and, for the avoidance of doubt, any white lines defining the track edges are considered to be part of the track but the kerbs are not.
"Should a car leave the track the driver may rejoin, however, this may only be done when it is safe to do so and without gaining a lasting advantage."
Because Verstappen was forced wide after taking avoiding action, it could be argued that Hamilton did not come back on track in a safe manner.
Ferrari has asked for the FIA for a review of the Montreal decision, and stewards are now considering whether new evidence that has been presented warrants the incident to be looked at for a second time.