McLaren sponsor British American Tobacco (BAT) says it remains committed to its original Formula 1 branding plans, despite a potential change of tactic for rival Philip Morris's Mission Winnow campaign.
As revealed by Autosport earlier this week, the Mission Winnow logos could be absent from the Ferrari F1 and Ducati MotoGP teams for more races than originally intended, and may not even return for the remainder of this season.
The high profile of the Mission Winnow campaign, plus BAT's own involvement with McLaren, had prompted a heightened scrutiny on whether tobacco companies are using their scientific initiatives as a backdoor route to get around anti-cigarette advertising rules.
A probe by Australian authorities prompted Ferrari and McLaren to remove their relevant logos for the season-opener in Australia, and alternatives were also used for the Canadian Grand Prix and this weekend's French round.
But while the future of the Mission Winnow branding is currently uncertain, BAT is clear that its plans with McLaren are unchanged.
BAT insists it will continue to run either advertising for its Vype e-cigarette or 'A better tomorrow' campaign at venues where there are not tobacco advertising restrictions.
It will also continue to give the space to other affiliated companies at races where there could be potential problems - like it did with 7-Eleven in Melbourne.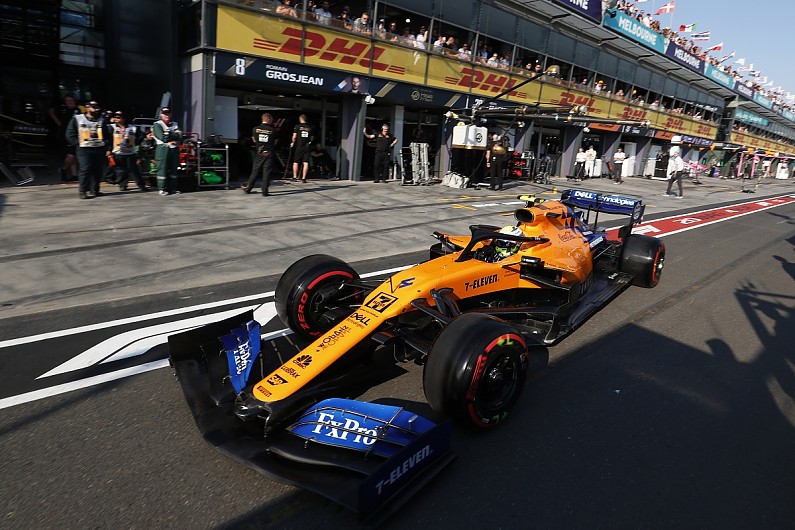 "It would be inappropriate to comment on what a competitor may or may not be doing," a BAT spokesman told Autosport.
"However we are proud of our partnership with McLaren, which is about accelerating our transforming tobacco ambition and driving awareness of our potentially reduced-risk products (PRRPs), and our on-car branding plays an important role in this.
"We always said that this would be done in line with local legal and regulatory environments and what makes sense for our brands.
"This means at some races you will see our A Better Tomorrow branding, at some you will see one of our PRRP brands like Vype and Lyft and at others you will see us pass through the branding rights to one of our key business customers instead.
"This was always the plan and we remain committed to this."
Earlier this year, McLaren CEO Zak Brown was adamant his company's sponsorship arrangement with BAT was not related to tobacco advertising.
"BAT is an outstanding corporation that has a long history in motorsport," he said.
"Our partnership's one that is technology based with their newer generation products. We don't have any relationship with the tobacco side of the business."