Renault will bring a "substantial" revamp of its Formula 1 car to the French Grand Prix after managing to clear a backlog of new parts that had stalled its early-season development.
The manufacturer has been hampered by engine reliability problems caused by a conrod failure and it has had further problems caused by being unable to get upgrades moving from the design office on to the car swiftly.
Renault has reacted by making changes to its infrastructure to help speed the process up.
Cyril Abibteboul, Renault F1 managing director, says that parts that should have been on the car a few races ago are now being readied for this month's French Grand Prix.
"I think it's fair to say that we are behind," said Abiteboul ahead of the Monaco Grand Prix. "We've been behind all winter, mainly in terms of timing.
"We've been playing catch-up for a lot of reasons and we've not been good at sticking to milestones, at being efficient at getting from aerodynamics into design office into production.
"Production is still saturated with a number of designs that should have been released weeks ago."
Renault has released some parts and tested some elements during the Barcelona test.
Abiteboul says the French Grand Prix has been singled out as the event in which he believes Renault should unlock the potential of its car and pull clear of the midfield battle.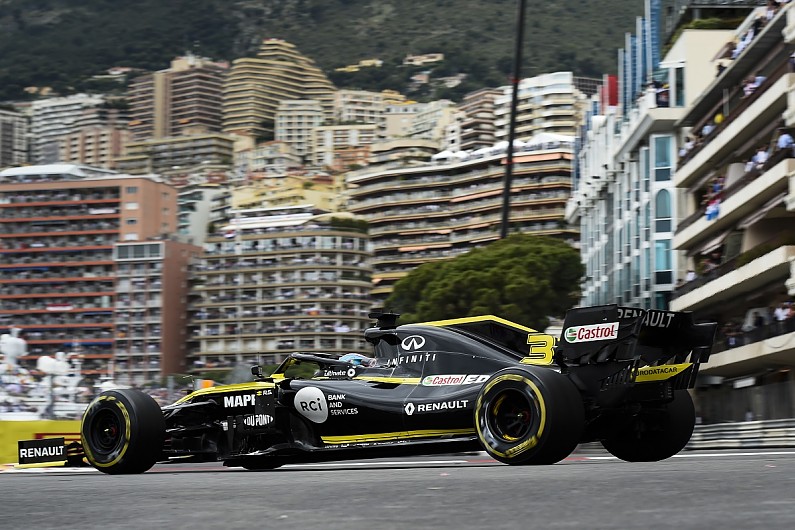 "We are committed by Paul Ricard to have all the problems and all the delays that have been hurting us at the start of the season sorted out," he explained.
"So what that means is the engine will be back at full power and even a bit more, and that should be available at Paul Ricard.
"We will also have a number of upgrades, quite substantial on the aerodynamic side.
"And last but not least, we will have a number of performance projects that have not been delivered on time, because of all the delays in the rest of the organisation, that will be delivered for Paul Ricard at the latest. "
"That is our collective response to the situation, which is not acceptable, to come up with sufficient lap time improvement to put us clear of the midfield, which was our target for the season."