Lewis Hamilton believes he can "definitely" race for another five years in Formula 1, as he fears he would "squander" the opportunity to improve his record if he stopped earlier.
Hamilton was speaking to US chat show host David Letterman before the start of the 2019 season during an episode of the second season of Letterman's Netflix series My Next Guest Needs No Introduction, which was released last Friday.
The five-time world champion was interviewed by Letterman in his studio in the United States during the pre-season and then again at the Silverstone shakedown of the 2019 Mercedes car in February.
Since then Hamilton has gone onto win four of the first six races of this season and holds the championship lead.
Hamilton's current contract with Mercedes finishes at the end of the 2020 season, but the reigning champion has recently expressed a desire to remain with the team.
"Michael retired when he was 38. I'm 33. In my mind I can definitely do five years," said Hamilton.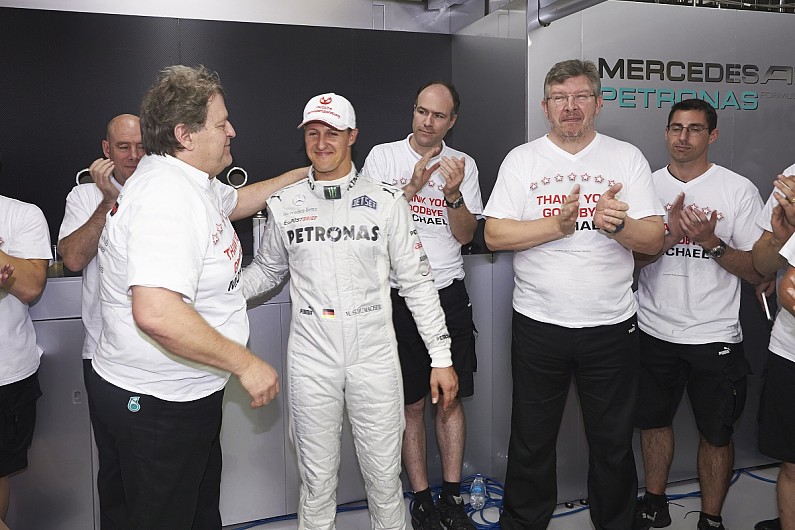 "I am ridiculously determined to win.
"What really drives me, and I feel that somewhat the people I race against may lack, is that fire.
"I've got this opportunity. I could easily let go of it right now but I feel like I would be squandering it if I didn't continue to improve, grow and push.
"I've got to keep going for as long as I can basically - until I'm not enjoying it."
Hamilton also spoke of the unique mental challenges presented in F1 and acknowledged that managing the "massive comedowns" is key to his success.
"It's a hard, hard year," continued Hamilton.
"Mentally you have these massive highs, wins and success, but then you have these massive comedowns.
"[It's] something I've never really spoken about but you often do suffer from mental issues - instabilities - and keeping yourself together when you hit rock bottom, which you do as an athlete.
"If you're lucky you can find strength at rock bottom. It's about how you get up, not how you fall."