Formula 1 rookie Antonio Giovinazzi has admitted his confidence is "going up and down" during his debut season.
Giovinazzi is the only non-Williams driver yet to score a point in 2019, while Alfa Romeo team-mate Kimi Raikkonen is ninth in the championship with 13 points and took a best finish of seventh this campaign.
Qualifying 18th and finishing 16th in the previous race in Spain marked Giovinazzi's worst results of the year.
Asked about his confidence heading into this week's Monaco Grand Prix, Giovinazzi said: "It's going up and down, to be honest.
"We had a good weekend in Baku, we struggled in Barcelona.
"It's quite tough. But I have the support of the team and I believe in my team as well. This is important.
"The car is there. Sometimes we have the issues, sometimes not.
"When we put it all together the result will come.
"It's only five races, there's no worry on my side."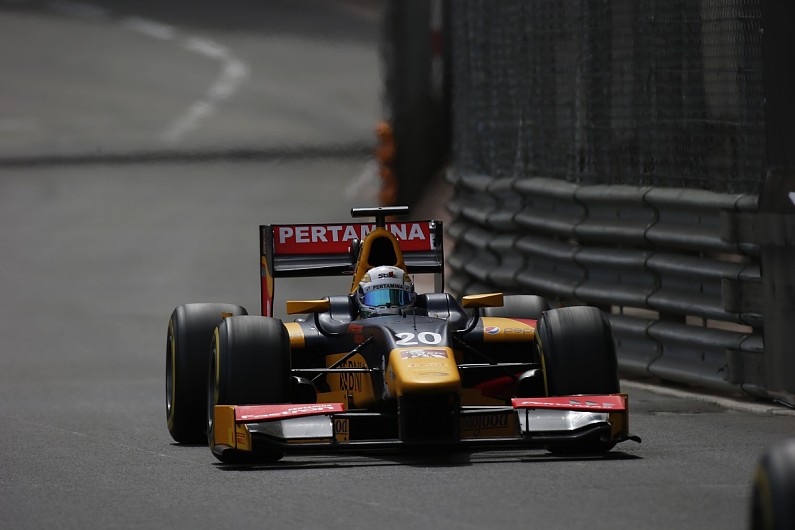 Giovinazzi has not driven an F1 car in Monaco before and last raced here in GP2 in 2016, pictured above.
"It's a street track so it's important to keep your confidence high," he said.
"If you crash for sure the confidence will go down.
"The target is don't crash, and to drive, and push more on Saturday in qualifying."
Alfa's performance as a team dipped during the previous race weekend in Spain, where Raikkonen finished outside of the points for the first time this season.
Giovinazzi is hopeful that slump was just a one-off, having made the top-10 qualifying shootout for the first time in Azerbaijan a few weeks ago.
"Barcelona was one of the tracks we struggled most," he said. "We had a good test with Kimi, so I hope we found the right way.
"But here it's a different track. It's difficult to see if we're better or not.
"We have a good car, we just need to work in the right way.
"It's only one race where we struggled. Until the race in Baku, we were always there - especially in the race.
"It can happen. The important thing is to check everything back home and bring a good car to Monaco."