Formula 1 should continue to use Barcelona for pre-season testing even if the circuit falls off the race calendar in 2020, reckons Red Bull team boss Christian Horner.
Spanish Grand Prix bosses are negotiating with F1 over the future of the race, which is under threat following the return of the Dutch Grand Prix at Zandvoort.
F1 has raced at Barcelona since 1991 and the venue has also been a regular pre-season host.
"It would be a great shame if we don't come back racing in Barcelona but we certainly should continue to test here," said Horner.
"I think, being European based, it's far enough south to have sensible weather.
"From a cost point of view it's cost efficient for the European-based teams to come and test here and it's a good track.
"It has a combination of high-speed, medium-speed and low-speed corners so it'd be a shame if it doesn't get utilised for at least testing duties."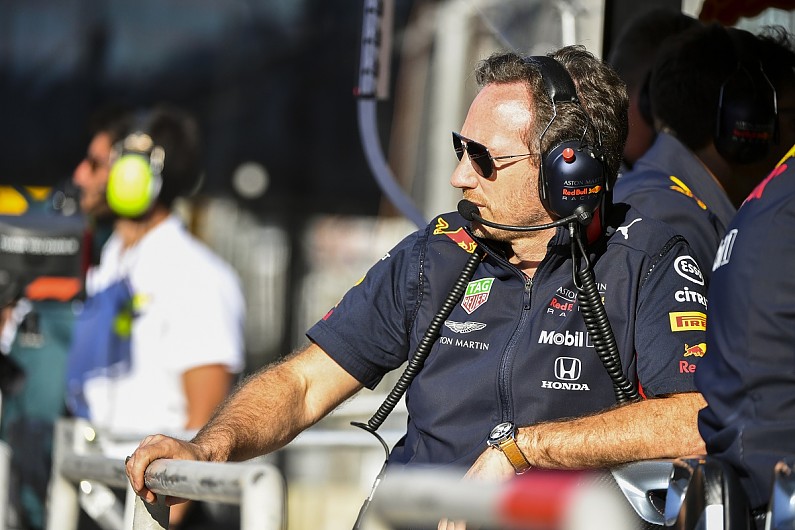 Barcelona has been the exclusive host of F1 pre-season testing since 2016.
Prior to that, Jerez - which has not held an F1 race since 1997 - was used in 2015 and also in '14, when the teams spent two weeks in Bahrain and did not use Barcelona at all.
Bahrain was an option for 2019 pre-season testing but the decision was made to stick with Barcelona for the reasons Horner has mentioned.
"It's a good track and teams have so much reference round here," he added.
"It's convenient, the weather's usually pretty sensible for pre-season testing, and I'd certainly be supportive of coming here prior to the start of next year."
F1 drivers have largely expressed disappointment at the possibility of Barcelona falling off the calendar.
Racing Point driver Sergio Perez said that as F1 has been using the track for a long time "I'm sure everyone would like to see a change".
Before the Spanish GP weekend, Sebastian Vettel joked: "It would be a shame for Carlos [Sainz Jr, Spain's only remaining F1 driver].
"For the rest of us, we've been here many times!
"I think we'd still do the testing. It's a nice venue, it's a nice time of year to come here, so it would be a shame."