McLaren Formula 1 driver Lando Norris only rates the start of his rookie season a "six out of 10" despite claiming his team's best result across the first three races.
Norris qualified in the top 10 on his grand prix debut in Australia and followed that up with his first points finish in Bahrain, where he finished sixth.
His performances have earned him a 7.33 out of 10 on average in Autosport's driver ratings, while the reader-based average score for Norris across the three races is 7.46.
However, the Formula 2 graduate marked himself down for failing to score points in Australia and a scrappy weekend in China, and said "if I had to rate it, I'd rate it at six out of 10," when asked by Autosport to assess his start to the season.
He explained: "I didn't get P1! Just a couple of mistakes here and there.
"A 10 is perfect. 10 is going in and not making any mistakes, nailing everything, which is never going to happen.
"Obviously, China not going to plan from qualifying and the race [Norris had contact with Daniil Kvyat on the opening lap].
"Bahrain as a whole I'd rate very good. Then in Australia there was the potential to get points if I was more experienced or did a better job than what I did.
"Maybe it's not as bad as it seems. There were just a couple of points here and there where it was possible to do a better job overall."
Norris sits eighth in the drivers' championship because of his Bahrain result, which places McLaren seventh in the constructors' contest.
He said that "confidence in myself" is the biggest thing he has taken from the start of his first season in F1.
"That's the thing I probably struggled with the most going into Australia," he said.
"It was much better going into Bahrain, I was much more relaxed, I was enjoying it a lot more.
"I still enjoyed Australia, but I was so tense, thinking about so many things, I couldn't enjoy it as much as I wanted it.
"It didn't make it as fun as Bahrain or China."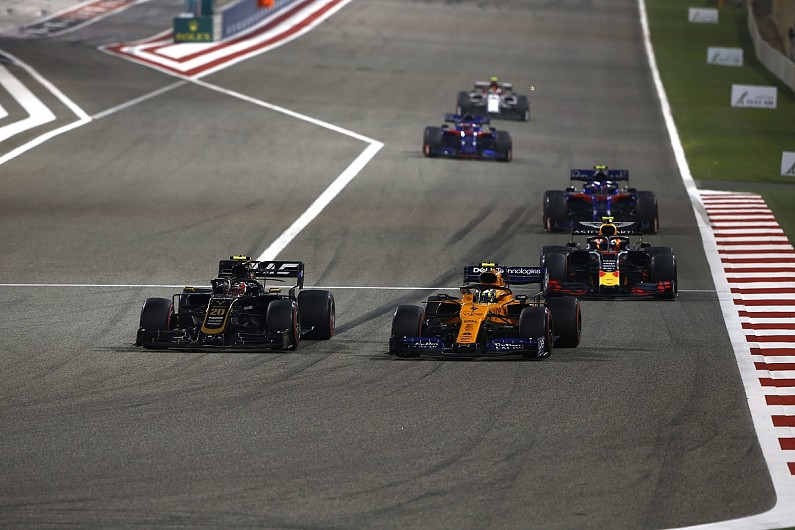 Norris described his sixth place in Bahrain as a "bonus" at the start of his F1 career.
"It's not like I had to do it or something, but if there's an opportunity where it is possible then I've got to make the most of it," he said.
"It's good that I've done well, I guess for the people on the outside, but also for my own confidence in knowing I can do a good enough job, which was mainly from the job I did in Bahrain.
"It's important but it wasn't the end of the world if it didn't happen."