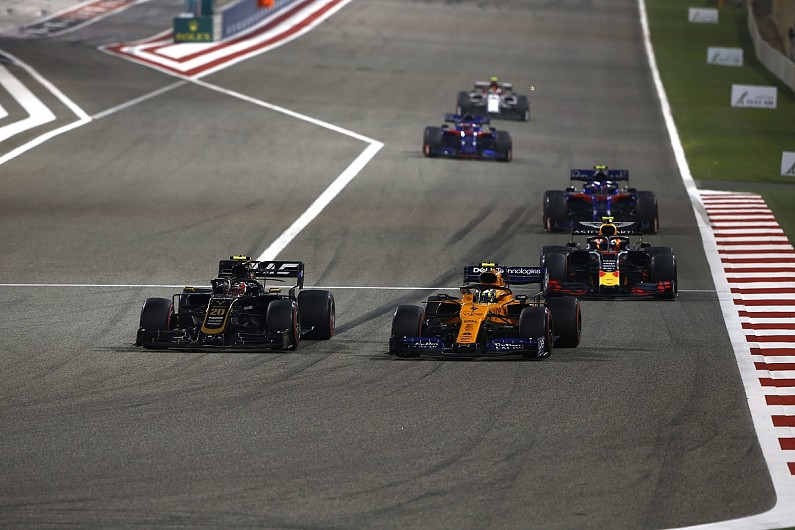 Lando Norris reckons he will "react quicker" and become more independent in battle after gaining valuable experience with what tools to use to attack and defend in Formula 1.
The McLaren rookie had a frustrating debut in Australia where he slipped out of the points after qualifying in the top 10 and struggled to regain ground, particularly when stuck behind the Alfa Romeo of Antonio Giovinazzi.
However, he enjoyed a much more successful second round in Bahrain, racing to sixth and executing neat passes on Kimi Raikkonen's Alfa Romeo and Red Bull driver Pierre Gasly, among others.
"Another experience of a race is nice, and I did a bit more attacking and defending," said Norris.
"[I made] more use of the buttons on the steering wheel attacking and defending, and gained more experience in quite a few areas.
"I just couldn't do that in Australia because you couldn't overtake and do different strategies.
"That made it a lot more enjoyable [in Bahrain] and gives me more confidence for the next race what I need to work on.
"I'll be able to rely less on the engineers telling me so much stuff.
"I'll be able to react quicker and make some more of my own decisions."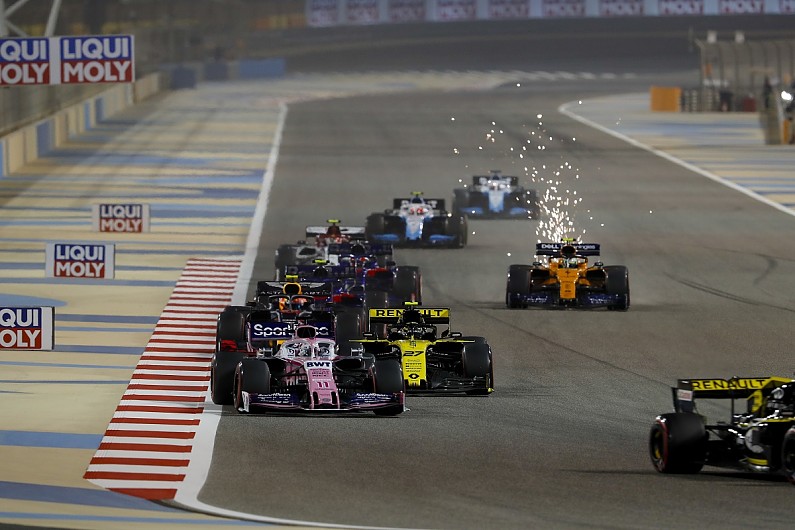 Videos of Norris's passes on Raikkonen and Gasly were shared on social media after the Bahrain GP.
Norris made a late move to dive inside 2007 world champion Raikkonen into Turn 1 but his pass on Gasly was much more spectacular, albeit unplanned.
After the DRS-assisted run up to Turn 4, Norris had to take evasive action on the outside as the train of cars ahead slowed quicker than he expected.
However, he avoided locking up and nailed Gasly around the outside in what Norris called "a pretty good move".
"He braked so early, it caught me out and I had to go onto the dirt on the left," said Norris, who thought he had passed a Haas, not a Red Bull.
"Then I just did him round the outside.
"It was fun, I wasn't driving away from anyone, I had to do a bit of defending, I had my fair share of racing.
"The whole experience of this race was much more enjoyable than Australia."