Haas boss Gunther Steiner has slammed the Bahrain Grand Prix stewards' decision to hand Romain Grosjean a licence penalty point for blocking Lando Norris in qualifying as 'inappropriate' and 'wrong'.
Grosjean had not been alerted over team radio about the fast-approaching Norris, who was on a flying lap, and only saw the McLaren driver in his mirrors at the last second.
The FIA stewards ruled that Grosjean had impeded Norris, handing him a three-place grid penalty and adding one penalty point to his license.
The late Charlie Whiting, F1's long-serving race director before his death earlier this month, clarified last year that all applied penalties come with a penalty point, with the exception of reprimands.
Most impeding penalties from 2014 to 2016 were three-place grid drops plus two licence penalty points, with the exception of more extreme penalties for incidents that were deemed particularly dangerous.
In 2017 the common punishment became a three-place drop plus one penalty point.
Grosjean now has eight points on his licence, and needs to stay below 12 points until after the Spanish GP if he is to avoid a one race ban.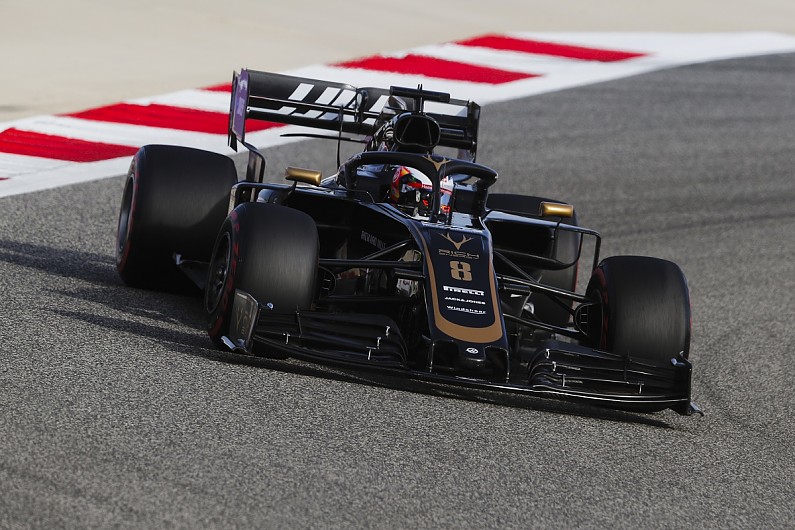 "He did not do anything wrong," said Steiner.
"There was no radio call. Why should he get a point? That is just like having it out at somebody.
"It is completely inappropriate. It is completely a wrong decision.
"The three grid positions we can discuss, but to give him a [penalty] points...guys? Where are we living?"
Steiner said that there was little point in him trying to argue the matter with the stewards, and he said the decision was especially disappointing after the FIA met with drivers on Friday night to discuss the approach to penalties.
"You try to chat with them [the stewards], but if you don't get it you don't get it," he said.
"If you don't want to get it you won't get it. I don't know.
"They had a meeting with the drivers yesterday where they had a good talk with them, but I don't know what they talked about because it looks like they wasted a lot of daylight.
"They talk and they talk and then they do what they feel like without considering any factors."