Kevin Magnussen believes one of Haas's big strengths is the lack of a blame culture that has held back other Formula 1 teams he has worked for.
Haas proved to be one of the surprises of 2018, as it battled with Renault for fourth place in the constructors' championship during its best campaign so far in F1.
Magnussen, who joined Haas for 2017 after spells with McLaren and Renault, believes Haas has avoided a blame culture.
"Definitely it's a much better atmosphere than I've ever had, because the performance is good and also I am in a quite a good place in my career," he said.
"I have security in terms of my future in the team and the team is very committed to me.
"I feel trusted and valued, so that part is very good.
"When you enjoy what you do, you become better. When you're having fun with it, it is much easier and you do better. At least I do.
"I've had times in Formula 1, when it really wasn't at all fun and everyone starts blaming each other. And the driver is very easy to blame, and then you're out.
"Where we are, it doesn't seem like anyone is blaming each other, unless we need to sit down and talk together and say who was bad with this.
"And that is just a constructive way of improving the team, but it's not like a blame culture at all."
Magnussen adds that the smaller size of Haas means it has fostered the right culture.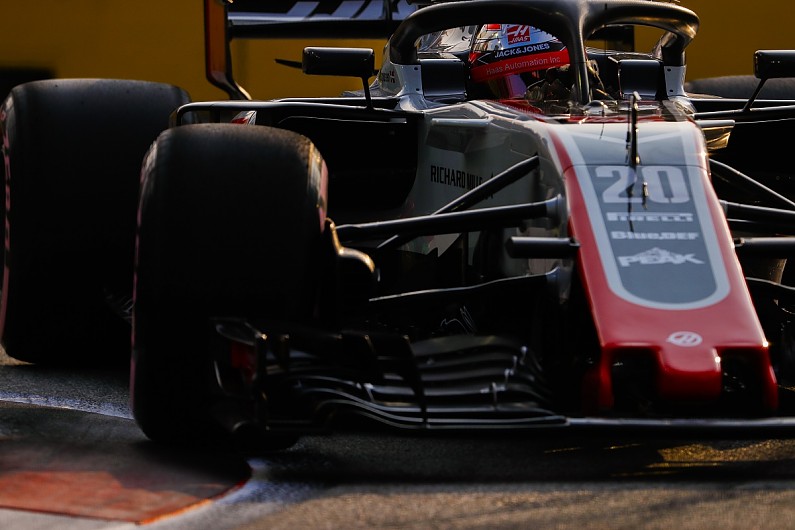 "It forces us to be very focused and it is easier to stay on track when you are just a few departments in the team, rather than you have it all in one place and everyone is trying to get the best of each world," he told Autosport.
"You sometimes get these departments fighting each other to get the attention - where one department thinks something is important while another departments thinks the aero is important.
"This way [that Haas does] is to just get a package and make the best of it. You design the rest and you go racing. It's very simple and more direct and kind of a bit easier"
The former Renault and McLaren driver admitted that Haas still lacks some experience.
"The team is just more efficient, also in terms of the experience we gain operating a car set-up wise.
"A lot of tyre knowledge, we are still not there yet with that, but we're going forward in that area and improving our knowledge and understanding of the tyres.
"We really are making progress. It's sometimes easy to forget that it's only our third year in Formula 1.
"We are just so efficient in making racecars that sometimes our inexperience is what's holding us back rather than potential and time."