Kimi Raikkonen reckons Sauber has all it needs to build a "great" Formula 1 car in 2019, after completing his first test on his return to the team.
After a five-year second stint with Ferrari, Raikkonen is returning to the Sauber outfit where he made his F1 debut in 2001 on a multi-year deal.
He sampled Sauber's 2018 car at the post-season Pirelli tyre test that took place in Abu Dhabi last week.
Although Sauber is currently in a rebuilding phase following some difficult years, Raikkonen believes the changes that team boss Fred Vasseur has made, along with its state-of-the-art facilities at Hinwil, put it in a good place to impress.
Speaking ahead of the FIA prize giving gala in St Petersburg on Friday, Raikkonen said: "I am excited. It is different obviously as I have been in the team [before] but there are a lot of different people now.
"They have all the tools - they have a great wind tunnel and they have everything to build a great car. We have a Ferrari engine, so we know what we are going to get.
"I don't see any reason why we cannot do a good job out of it. We will see next year.
"For me, it was important to drive the car and see if there are some things we need to fix, but it was pretty straightforward."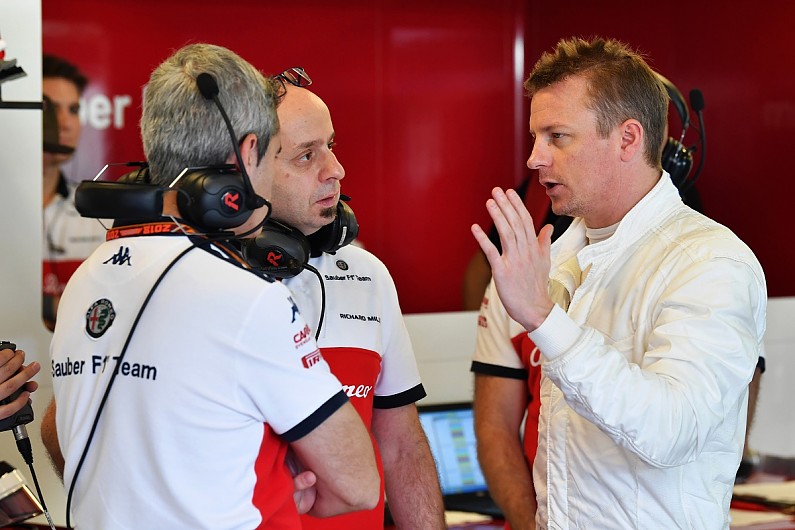 Despite the clear performance differences between this year's Ferrari and Sauber machines, Raikkonen explained that his experience of the Swiss team's 2018 challenger was not totally different to the SF71H.
"It felt very similar to what I'm used," he said. "It's a different car, looking a bit different, but to be honest it wasn't all a different feeling.
"We just tested the tyres, not really doing any set-up work, just doing laps and trying to see what it's like. As a first experience, it was OK."