Sergey Sirotkin believes it "looked quite obvious" he would get a second season with Williams in Formula 1 until the very end of 2018.
Sirotkin made his grand prix debut with Williams this year but will not continue with the team for 2019 as it has signed Robert Kubica to partner George Russell.
Sirotkin's backer SMP Racing stated it chose to split with Williams itself because of the team's poor performance and is understood to have lacked faith that continuing the relationship would be a worthwhile investment next year.
Williams said that Kubica earned the seat by coming out on top of a lengthy evaluation process.
Sirotkin told Autosport that he had "strongly hope[d]" for a second season and that "it looked like it was the case" until late on.
"It looked quite obvious it would be the case for quite a while," Sirotkin added.
"But it's F1, it's a difficult world.
"To get success there are also many, many different parameters which unfortunately most of the time aren't up to the performance of the driver or whatever."
The 23-year-old scored a solitary point in his rookie season, aided by Romain Grosjean's disqualification at the Italian Grand Prix.
But Sirotkin defeated team-mate Lance Stroll in the qualifying battle despite Stroll's extra year's experience and beat him in eight of the 17 grands prix they both finished.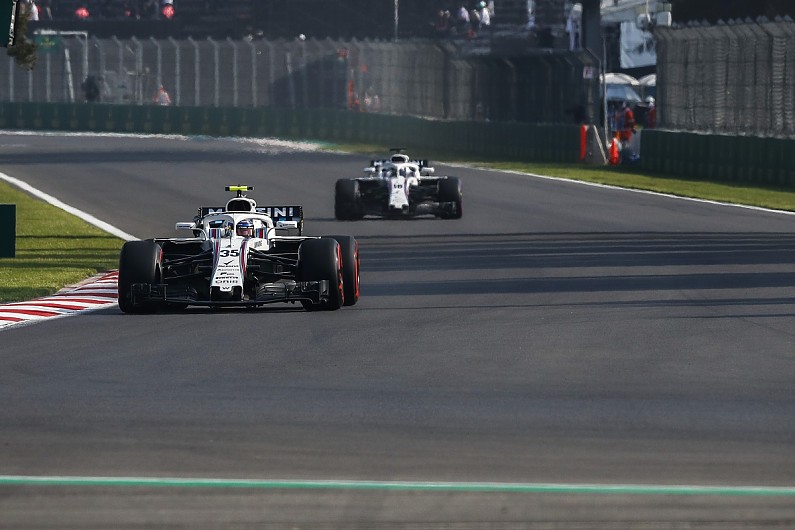 When Kubica was announced as a Williams driver on the eve of the season-ending Abu Dhabi Grand Prix, Sirotkin said he could not believe he was out of F1 for 2019.
That was despite SMP telling him the previous week that it was no longer pursuing the Williams drive.
Sirotkin had hoped something would still change after that, but said he was not specifically hoping that would come from SMP's side or from Williams.
"We had a few meetings, I could understand that discussions were not going the way we wanted them to be," he said.
"Obviously SMP Racing wanted to be professional and didn't want to accept those things, it was a strong sign for me that's it not going to happen.
"But I always hoped that probably something would change, a moment or whatever.
"It didn't happen."
Asked to reflect on what being an F1 driver was like compared to his expectations, Sirotkin reiterated comments from earlier in the season that he could probably have been less intensive with his off-track commitments at the Williams factory.
He also revealed that he could have savoured his debut in Australia more.
"You have this extra stress as it's the first race," said Sirotkin.
"I can honestly say I feel a bit sorry I didn't enjoy it as much as I could, being a bit rushed, a bit stressed, a bit nervous about how things would go, [because] it's the beginning of the year and there are so many variables."