Sebastian Vettel says the Ferrari Formula 1 team's surprising return to form at the United States Grand Prix is linked to it reversing recent upgrades.
With just 0.061 seconds separating Vettel and pole position man Lewis Hamilton;s Mercedes in qualifying at Austin, Vettel believes Ferrari is back to its best following recent struggles.
He suggested his car has been working better thanks to Ferrari abandoning a number of developments that it has brought in recent races.
"We went back with our car quite a long way, and it seems to work better that way," explained Vettel.
At Austin, Ferrari trialled a major floor update that it hoped would help better make use of a new design concept that it introduced but never raced at Suzuka a fortnight ago.
After a difficult Friday in America, the team elected to go back to the same configuration it had raced in both Russia and Japan.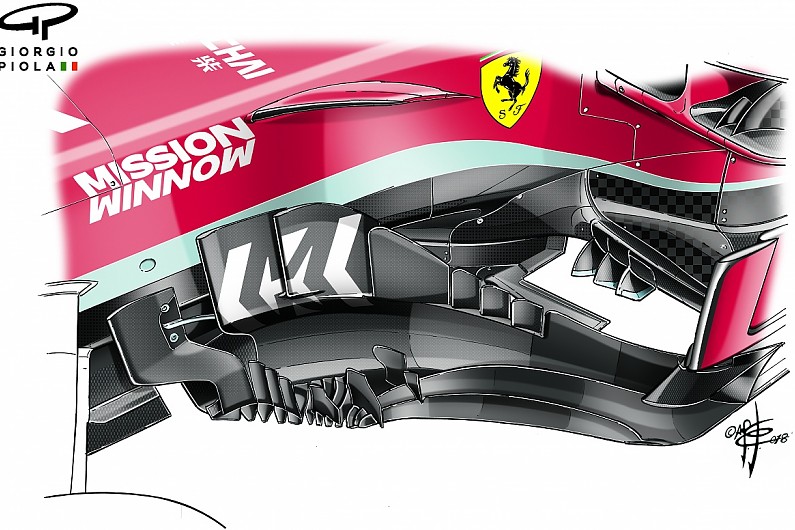 Although Vettel knew that a three-place grid penalty for not slowing for red flags in Friday morning practice would mean he could not start from pole, he thought it possible he could have been fastest overall.
Asked if he felt he could have bettered Hamilton's pace, Vettel said: "I think if it's less than one tenth you will always think there was a little bit left.
"I was happy with the laps I had and overall it was a positive surprise to see how competitive we were today, given how far behind we were in the last events."
Hamilton reckoned that, based on what was seen in qualifying, there was nothing to separate Mercedes and Ferrari at Austin.
"I think it shows this weekend, we are pretty much on-par performance wise," he said. "That is the max for all of us.
"We can go up and down with small improvements, and we are dicing around with the same kind of improvements, but they have gone back with potential improvements and their car is better in that sweet spot."