Force India chief operating officer Otmar Szafnauer says fresh investment in the Formula 1 team is "imminent" amid financial difficulties that have included facing a winding-up petition.
The podium-finishing team has battled financial difficulties for some time but this season it faced particularly significant development delays as the situation has worsened.
Its driver Sergio Perez described the situation as "critical" on Thursday, one day after a hearing was due to be heard by HM Courts & Tribunal Service in Britain.
Force India has been the subject of takeover rumours since the start of 2018 and when asked by Autosport about the need for fresh investment, Szafnauer replied: "I think it's imminent.
"I know there's discussions going on in the background and I'm not privy to those because it's a shareholder issue.
"I'm not a shareholder otherwise I would know more. It will be very soon."
Szafnauer said he did not know exactly what Perez meant by his comments but agreed the team was going through a crucial period.
"There's a high correlation between a critical financial situation and a sporting situation," said Szafnauer.
"So, the more money you have in this game the more you do.
"Hopefully that will be solved soon and we'll get back to operating in the normal manner we're used to.
"In this critical period, which might last a week or two, we've got to get our heads down and do the best we can here and enjoy our break after the test and come back fighting thereafter."
Force India had a case scheduled for Wednesday this week over a winding-up petition, which a company takes out if is owed money by another.
The outcome is unknown, but a successful petition means the company on the receiving end - in this case Force India Formula One Team Limited - can receive a winding-up order.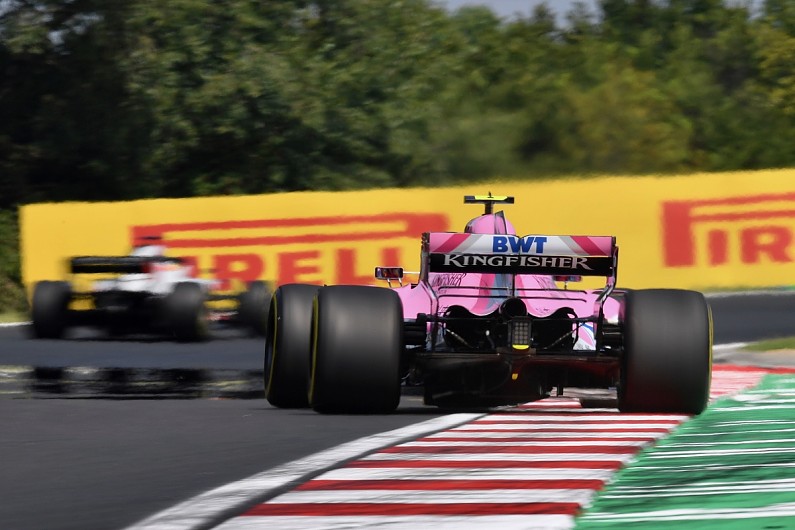 That can lead to bank accounts being frozen and assets or property being sold by an official put in charge of the winding-up process, which is also known as compulsory liquidation.
Such a petition does not demand the company's closure and Force India is not thought to be in so vulnerable a position that its future is under significant threat.
It was recently linked to investment from Lawrence Stroll, the father of Williams driver Lance, while current development drivers Nikita Mazepin and Nicholas Latifi have strong backing.
A boost from Stroll may also coincide with efforts to firm up closer ties with Mercedes, in a similar way to Sauber's partnership with Ferrari.
Speaking on Friday in Hungary, Mercedes motorsport boss Toto Wolff praised the relationship his team has with Force India and hailed its efforts in the face of financial adversity.
"They are a good group of racers that punch above their weight," said Wolff.
"The way they have dealt with their liquidity struggles is amazing, competing against some of the works teams. We should recognise that."