The Haas Formula 1 team says Kevin Magnussen did a perfect job in the Mexican Grand Prix, finishing eighth on a weekend the team had been braced for the worst.
A lack of performance left Magnussen and team-mate Romain Grosjean slowest of all in qualifying, and with little prospect of being able to move up the order.
But grid penalties from other drivers moved the duo four places nearer the front and then a brilliant first lap from Magnussen catapulted him into the points - which he held on to valiantly despite late pressure from Fernando Alonso and Lewis Hamilton.

Mexican Grand Prix driver ratings

Asked how he would score Magnussen's drive, Haas team principal Gunther Steiner said: "10 out of 10. He couldn't do any more with our car to keep Hamilton and Alonso behind.
"That is the highlight of it, but all race he didn't put a foot wrong.
"We didn't luck into it, we earned it, we were in the right place at the right time obviously.
"But if the opportunity is given... his times were very respectable so it wasn't like we got lucky. It was a fantastic drive."
Steiner said Magnussen's race showed why it was important never to give up in F1, even when it looks like all hope is lost.
"No one gave up - starting with the driver who didn't give up," he said.
"If you go to the start of an F1 race as a beaten man, you will never get points.
"We got an opportunity given to us and we took it. He did a fantastic job. You can't do much better than that.
"The car was a little bit better in the race than in qualifying - obviously because we were last in qualifying!"
Magnussen "didn't care" Hamilton was behind him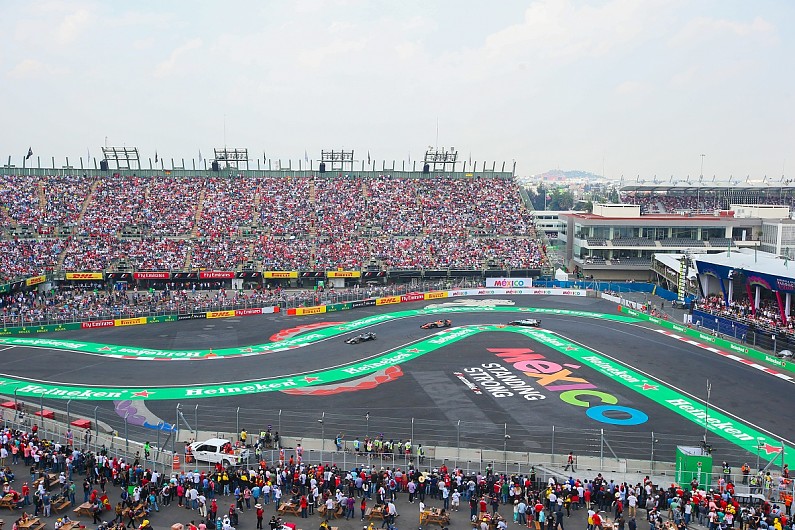 Magnussen says he "didn't care" that it was champion-elect Hamilton who he was resisting for eighth.
Hamilton clinched his fourth F1 world championship with ninth place at Mexico City after a first-lap collision with title rival Sebastian Vettel left him with a puncture.
But the Mercedes driver was unable to oust Magnussen's Haas from eighth position in a five-lap battle at the end of the race.
"I didn't care who he was," Magnussen told Autosport. "I was just happy to be in the points."
Magnussen's strong first lap and incidents ahead moved him from 15th to ninth by lap four.
He gained two more places thanks to the retirements of Nico Hulkenberg and Daniel Ricciardo, before the recovering Vettel passed him at half-distance.
Alonso put him under pressure in the closing stages, before the McLaren driver's battle with Hamilton gave him some breathing space.
Magnussen then held Hamilton off to secure his fifth points position of the season.
"You can hope all you want but nobody would expect that," Magnussen added.
"I knew that one Ferrari and one Mercedes were behind me and they were going to get back but eventually only the Ferrari came back."