Ferrari risks opening the door to 'chaos' if it shakes up its organisation too much in response to the failures that have wrecked its Formula 1 championship ambitions, claims Force India.
The last three races have been a disaster for Ferrari, with Sebastian Vettel falling 59 points behind Lewis Hamilton in the drivers' standings after a crash in Singapore and engine problems in Malaysia and Japan.
The recent troubles have already prompted Ferrari to reinforce its quality control department, with the Maranello outfit appointing Maria Mendoza, an expert in metals and chemicals, to help lift its efforts.
Force India's COO Otmar Szafnauer, who has experience of working at manufacturers during a previous spell with Honda, thinks the key thing Ferrari needs to do is commit to the systems and people it has in place right now.
"The thing that you have got to do is go through the procedures that you have and just follow them," said Szafnauer, when asked by Autosport about how he would react in Ferrari's situation.
"If that happens here [at Force India], and we had an issue and didn't finish, you put it on the fault list, you reveal what happened.
"Then, the engineer responsible will tell you what the root cause was, how we are going to fix it and how we are going to make sure that it doesn't happen again.
"What you cannot do is start changing the processes that have always worked for you, because then it is chaos.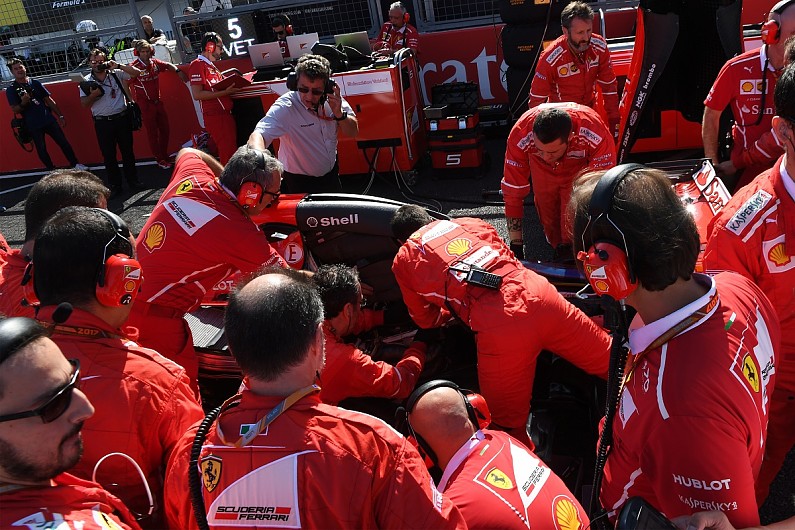 "If the process doesn't work, then you have to take a half step back, a retrospective view and say: right let's fix the process and follow that."
Szafnauer suggests that having faith in systems is even more important when teams are as big as Ferrari.
"When the team is big, and their team [Ferrari] is a lot bigger than ours, that is when you need those procedural things in place," he said.
"So if everyone follows it and finds the root cause, then you can fix it, test it and make sure it doesn't happen again.
"If you do that over and over, then you get out at the other end. That is what I would do.
"Usually the bigger the team the more you need that."
Pushed on how hard it is for teams to maintain a level-headed approach when they face situations like Ferrari has right now, Szafnauer said: "That is a bit cultural too. It all depends on who you are, and who you aren't.
"But if you have procedures in place that everyone knows they should be following, and you are happy that they have been established over time and they work, then even with emotion you can get through it."