The complexion of the 2017 Formula 1 world championship battle changed completely with Lewis Hamilton's victory and Sebastian Vettel's disaster in the Singapore Grand Prix.
Not only did Hamilton emerge from a race where he was tipped to lose the championship lead with a 28-point advantage he called "hard to believe", but Mercedes showed unstoppable pace at what was expected to be its worst venue in the latter part of the season.
With six grands prix to go, has Singapore set the tone or are more twists in store?
Will Mercedes now be quickest everywhere?
The longer wheelbase Mercedes, with brilliant aero efficiency and better power (especially in qualifying), has excelled at high-speed tracks with long sweeping corners - proving particularly strong at Silverstone and Monza.
The Ferrari is shorter but more nimble and can put on more downforce, hence its pace in Monaco, Hungary and qualifying in Singapore.
Unless either team brings game-changing updates, the first phase of the run-in appears better for Mercedes. Sepang this weekend, with its straights and sweeping high-speed corners, should be a happy hunting ground.
The following race at Suzuka is going to be much closer, with sections of the track playing to the strengths of both cars.
Austin then looks like Mercedes territory, but after that comes a run of tracks that could swing the performance advantage back to Ferrari.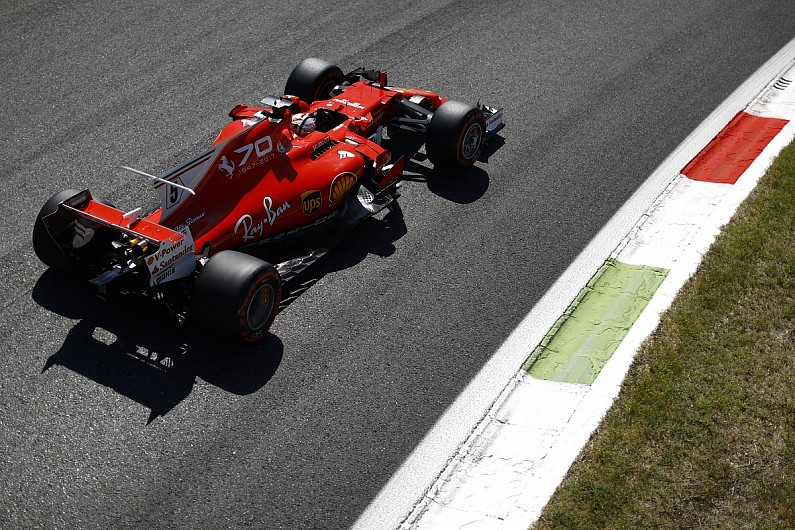 Mexico City's high altitude and thin air makes drag less of a concern and allows teams to bolt on more downforce, making it potentially Ferrari-friendly despite its long straight.
Interlagos also looks good for Ferrari, with the tight, twisty infield perfect for the SF70H.
Ferrari should fare well on finale venue Yas Marina's short-sharp 90-degree corners too.
That in theory means Mercedes only has a clear edge at Sepang and Austin, while Red Bull's improvement means it could getting in among the leaders at every venues too.
But does Singapore show Mercedes' weaknesses are sorted?
A 'green' track post-rain and slightly cooler temperatures have emerged as the most likely explanations for Mercedes' turnaround from struggling in Marina Bay qualifying to dominating the race.
Bottas said the Mercedes' rear stability was "much better" in the race, and said the cooler conditions helped prevent any tyre overheating problems.
The track being washed clean helped too, as Ferrari and Red Bull's pace has tended to pick up as circuits 'rubber in' this year.
Hamilton's early pace was also due in part to the Mercedes thriving on the intermediate tyres this year, which engineers think might be a result of the different ride-height characteristics when not on slicks.
Wolff remained convinced that Mercedes' Singapore win was a case of conditions and circumstances falling in its lap, rather than a slow-circuit performance breakthrough.
Will reliability be a factor?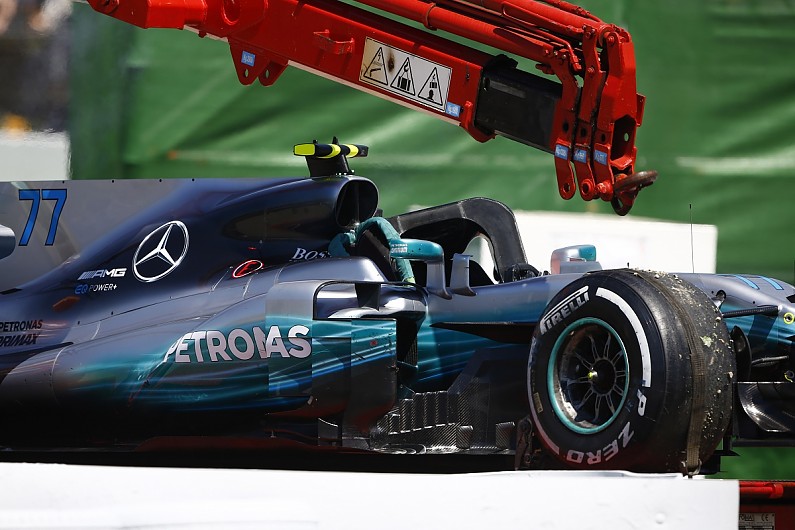 Last year's Malaysian GP engine failure was a huge blow to Hamilton's title battle with Nico Rosberg.
Mercedes is the only one of the two championship rivals to have suffered a mechanical failure in a race so far this year, when Valtteri Bottas retired in Spain.
It introduced its fourth and final engine at the Belgian GP, so is trying to manage mileage across nine races.
Ferrari is poised to unleash its latest specification at Sepang this weekend, and it must last just six grands prix.
Is Vettel chasing Hamilton or resisting Bottas?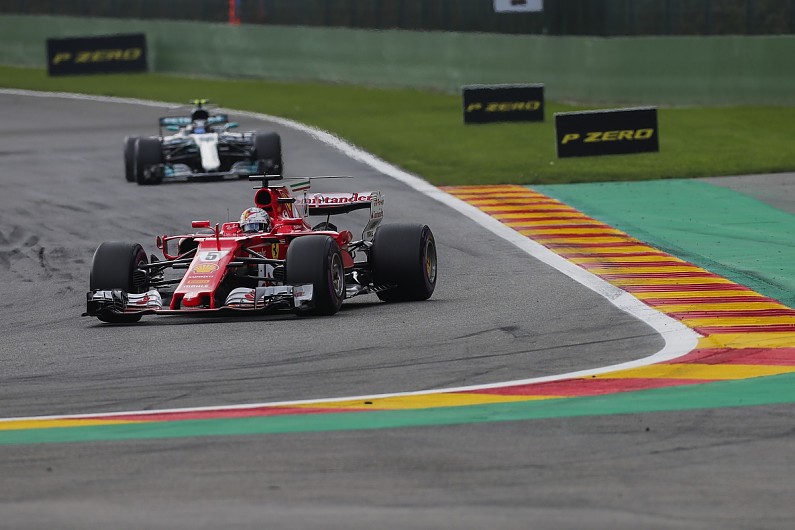 Bottas is now closer to Vettel's second place in the points than Vettel is to Hamilton's lead, with the second-to-third gap coming down to just 23 in Singapore.
That has prompted Bottas to declare that overhauling Vettel is "definitely the next target for me".
He acknowledged that with Hamilton "having a good run at the moment", his own drivers' title hopes are now remote but he expects Mercedes to do what it can to get him ahead of Vettel.
"The hunger to win and to finish strong is so big that definitely we want to be one-two in the drivers' championship," Bottas said.
"The priority is to get the constructors, but we want to be one-two.
"I will just focus on trying to get Sebastian, and I am sure the team is behind me as well."
But Bottas also admitted "I just need to raise my game" after a run of races where Hamilton has outpaced him.
Will Mercedes employ team orders?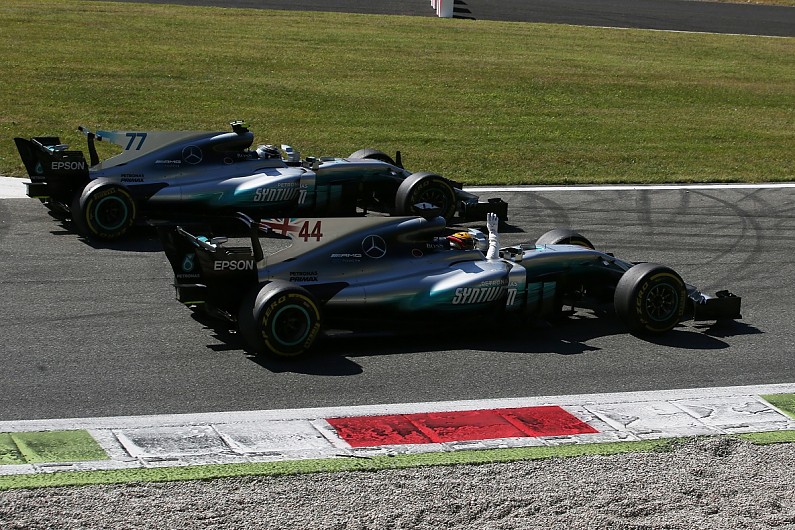 Bottas's acceptance of his diminished championship chance opens the door for Mercedes to apply team orders, but team boss Toto Wolff remains reluctant to declare Hamilton the clear number one.
"It's pretty obvious that his chance of winning the drivers' championship is higher than Valtteri's, so like we've done in the past we will look at every single race and assess it, but the decision becomes obvious," said Wolff.
"I wouldn't want to give you a straight commitment and say 'well, he's a number one' because I don't want to screw up the mind of our other driver. That is not how I want to call it."
Is Mercedes feeling confident?
Wolff said within minutes of the Singapore finish he was telling Mercedes technical director James Allison "we mustn't drop the ball" and he is adamant nothing will be taken for granted.
"Clearly we wouldn't feel comfortable in Ferrari's shoes having got a 28-point deficit," he said.
"[But] we just need to get on with the job.
"There is lots of time for cheering when you've actually done it."